From the Desk of Commissioner Candidate Randy Phiel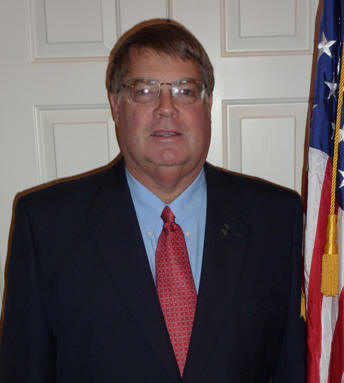 (9/1) As we shift gears from Summer to Fall, along with other Adams County Fall traditions such as Apple Harvest and Pippenfest, on November 8 voters will be selecting and seating a completely new Board of Adams County Commissioners for the first time in almost 50 years. Three of the four candidates selected in the May 18 primary will be chosen and seated on January 1st. By mandate two members of one party and one member of the other party will be selected as their three commissioners by Adams County voters. The two Republican candidates are Jim Martin and myself. The two Democratic candidates are Marty Qually and Paul Kellet. I was honored to receive the most votes of any primary candidate in May and will be placed #1 on the ballot because of those primary votes. Unlike the primary, where you can only vote for candidates of your own party, in the November General Election voters may select any two candidates of their choice regardless of the voters or candidates party affiliation.
This summer, I had the pleasure of assisting at six fireman's carnivals and just recently completed meeting many more county residents four different evenings at the South Mountain Fair. Despite the many comments, compliments, issues and complaints that are swirling around us at all levels of government, while at numerous events this summer, it was surprising to learn how many residents either don't vote or are not even registered to vote. In my opinion there is a serious disconnect between complaining about your government at any level - and then not voting or not registering to vote. I am sure we have all heard folks say that they are too frustrated to vote or that my vote doesn't make any difference anyway.
Your vote does make a difference and is an inalienable right denied to so many others around the world. Please make sure you exercise your right to vote and encourage everyone you know to do the same. Registering to vote or getting an absentee ballot is easy and convenient. Stop by the Adams County Courthouse Room #106 to fill out the form or call them at 717-337-9832. You can pick up the voter registration form from any Adams County Post Office and then mail it to the county elections office. You may also obtain the voter registration form from the Pennsylvania DMV and in the offices of most state agencies. Also, you can contact me via my website and I will personally make sure you get a voter registration form. Just go to www.JoinRandyForCommissioner.com
Last month I dedicated my entire column in this paper to provide an overview of the Adams County Radio Project. Referencing my August column may prove helpful in understanding the overall radio project dynamics. I would like to reiterate the significance and importance of this issue to both Adams County taxpayers and emergency responders. Moving forward, there is a need to assure that we effectively explore every option to obtain the most operationally and cost efficient radio system. In the past several weeks there has been mention of pending federal legislation titled the Public Safety Spectrum & Wireless Innovation Act that could potentially provide communication resource assistance from the federal government to local and state emergency management.
Although we can keep our fingers and toes crossed, from a practical perspective, this bill has a long and arduous path to go through numerous committees' and both houses, in a tough budget environment, for it to trickle down to Adams County. With that said we will certainly follow its progress and hope for the best. I have personally asked Congressman Platt's office to keep me informed of the progress of this bill. One thing is for sure, there is no doubt that the Adams County Radio Project will require the new Board of Commissioners to seriously consider fiducial practicalities and life/safety issues for our residents and emergency responders.
As I have previously stated, Adams County has many issues to challenge the new Board of Commissioners and it is important we take an overall view and not get bogged down on any one issue. On the Tax Reassessment front we await the decision of the firm charged with determining whether the co-efficiency of dispersion is within legally acceptable parameters – and ponder the potential results and fallout. The sale of the Adams County Home was executed this summer and it looks like the current board of commissioners will approve the purchase of the St. Francis property this fall. I have already mentioned the significance of the County Radio Project. As taxes escalate, another issue I want to mention that has many taxpayers concerned and frustrated is what they perceive to be abuses, inequities, and insufficient oversight of the county administered Clean & Green Program.
The Clean & Green Program is a preferential tax assessment program governed by state law and administered by the county, requiring that approved properties receive a land assessment value on land use values, not the market value of the land like other residents receive. Clean & Green enrollees receive significant tax savings. Generally, the land must be at least ten contiguous acres, be used for legitimate Agriculture purposes, be designated as Agricultural Reserve and open to the public without fee, or be Forest Reserve Land that is capable of producing timber. When a property owner enrolls in the program they agree to use the land for one of the allowable uses and not develop the land. In the past nine months, I have heard over and over again from county residents that they feel the application and oversight process for Clean & Green needs to be reviewed and improved to decrease abuses that are occurring. I concur with their assessment and promise that will be on the agenda of the new board if I am elected.
Fall in Adams County is my favorite time of the year. Cool days, crisp evenings, blue skies and a landscape of vivid colors. There are a multitude of outdoor opportunities, activities and events that will occur this fall in our beautiful county. Go take advantage of them. Also, please consider volunteering a few hours or a day to one of our many worthy community organizations at events like Apple Harvest and Pippinfest. Look me up at the Apple Harvest.
Speaking of upcoming events, on September 29, I will be having a campaign golf outing, dinner and social at the Links of Gettysburg. It should be a great afternoon and evening. If you don't play golf just come to the social and dinner for some good food, conversation and fellowship at a beautiful venue. For more information regarding this event, an overview of my background and issues, or to contact me, go to my campaign website at www.JoinRandyForCommissioner.com or email me at joinrandyforcommissioner@gmail.com
Read other articles from Adams County Commissioners