From the Desk of Commissioner Candidate Randy Phiel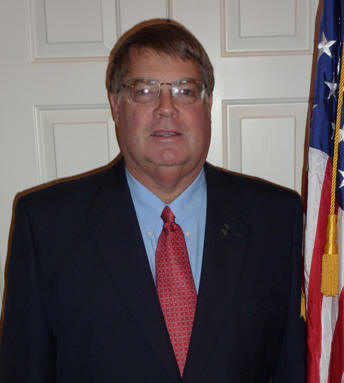 (8/1) As I have said many times during the primary campaign, Adams County has many issues to address and we cannot have tunnel vision regarding any particular issue. As we await the outcome of the reassessment lawsuit, another very significant and costly issue that is about to confront us is the Adams County Radio Project. You may have already heard reports regarding the scope of this project. You will be hearing even more because of this project's importance to our emergency responders and its estimated $15-30 million price tag.
Why is consideration of this expensive project so important to Adams County residents when we are searching for ways to hold the line on taxes and reduce the cost of government? Adams County's radio system was last upgraded in 1979 - over 30 years ago. As a result there are currently many deficiencies such as lack of a wider coverage area, dead spots, lack of secure communications, inability to communicate with other agencies, not being able to identify specific units, the need to identify vehicle locations, no telephone interconnect and no mobile data capability. Due to the age of the system many parts are unavailable through normal vendors and must be purchased on line through various sellers. Beside these problems, the current analog radio system can no longer grow. Analog systems are simply outdated and are not being replaced.
As a thirty year professional emergency responder, I have a practical, everyday understanding that the most important tool that we can provide for our police, fire, ambulance and civil disaster personnel is an efficient and dependable radio system. To study this issue and make recommendations the present board of commissioners formed a county radio committee of numerous vested organizations and individuals. They were charged with analyzing the present and future needs of the county radio system. The committee then considered and reviewed six proposals. In June as a result of that review, Motorola was selected by the current Board of Commissioners. Adams County Director of Emergency Services Director John Eline stated: "We like Motorola because of their experience. We feel they offer the best product. We are in the digital age, and we presently cannot accommodate digital systems. With the high band 800MHZ system, we will be able to do that." Eline also related that advanced technology and operational effectiveness was the evaluations primary concern.
Although the current Board of Commissioners have identified the radio system as a priority, and have authorized and completed a study as well as selecting the proposed vendor, it has been stated by the current board that the final authorization and finding the funds for implementation will be the task of the new commissioners in January. There can be no doubt that the importance of the radio system, combined with the need to pay for it in these difficult budget times, will present an interesting and significant challenge for the new board.
I believe that if we decide to proceed with a new system, it will be the joint responsibility and duty of the new commissioners, Adams County Emergency Services and our emergency responder leadership to assure that we are getting the most value, efficiency and long-term operational capability from the updated system. We must also look to other counties regarding this issue and other issues, and learn from their mistakes and successes. We must ask the question what are the options if any - and how do we most efficiently and practically pay for this system?
It has been my pleasure to lend a hand at several fire company carnivals in the last month and have several more stints planned in August. Not surprisingly, at these events the radio issue has been a key topic of conversation. Jerry Poland, former Fire Chief and current President of the Adams County Volunteer Emergency Services Association, has related to me that the new radio project is imperative because it is serious life and safety issue. Among other issues Poland says there are times the responders are out of contact with the 911 center because of limited technology, geography and new building construction.
I will be visiting with Adams County officials and officials from other neighboring counties to gain an enhanced perspective of numerous issues - including this one. Although there are still many details to be considered, I believe we have a fundamental obligation to our professional and volunteer emergency responders, as well as our residents, to ensure that their welfare and safety is paramount.
Please take a moment and find out when the fire company in your area has events scheduled and support them. Training, recruitment and fund raising are constant chores for our volunteer emergency service organizations. Your support is critical to their mission. You will not only be helping these organizations; you will also be helping your community, family, friends and neighbors.
Read other articles from Adams County Commissioners