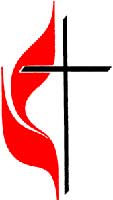 God's Glory Revealed:
Through Our Relationships

(Mark 3:31-35)

Throughout our lives we will experience many different relationships and different circumstances within those relationships. And in general all the relationships we will experience in our life can be described in two ways: our vertical relationship with God, or our horizontal relationship with others.

Today I want to focus our attention specifically on our horizontal relationships, in other words our relationships with those we connect with throughout the week, and how important these relationships are to our lives. Also, I'm hoping we see that through our horizontal relationships that God's glory is revealed in a unique and inspiring way, which in turn serves to help us grow in our vertical relationship with God.

Now from the very beginning, human beings were created by God to be in relationship. We weren't created to live in isolation or to be without friends and family. We were created to be with one another, to help, encourage, nurture, share, and love. This truth was never more clear than when God recognized the need for Adam to have a companion, a "helpmate" (as the Hebrew is translated), and created Eve. Then together Adam and Eve began what's become a long history of human relationships, with all the struggles, challenges, wander, love, and hope such relationships offer.

I wonder how different our lives would be if they didn't involve other people? Now I recognize sometimes it would be easier, there are some people that just rub us the wrong way, and short of an act of God we just can't or don't want to relate to them.

And there's the reality of the caustic, unworkable relationships we can unfortunately experience in our families, workplaces, and neighborhoods. But even with some of the challenges, or difficult situations we can run into, and the desire to just be alone sometimes, life without relationships would not only be boring life would be incomplete and unfulfilled.

As an example let's consider an element of our life together as a church family, how different would your worship of God be today if you didn't have a relationship with at least some of the folks present with you here in worship, what would your experience be like?

How different would your time in this sanctuary be if we didn't acknowledge our relationships during our time of greeting, or lift up our joys and concerns in the presence of others who care?

I suspect our experience would be different; it would be less personal and have more of a generic and robotic kind of feeling. You see when we greet one another, and share from the heart our joys and concerns, and when we gather at the Lord's Table together, what we're really doing is reforming our relationships. We're strengthening and growing together in our relationships as children of God.

Now our lives are full of relationships: family, work, neighbors, and right here at church. So relationships are important, they help define who we are, what we value, what we do, and how we live. Our relationships keep us centered when we're overwhelmed, comfort us in times of sorrow, and encourage us and give us hope when we're having a bad day.

In 1990 George Gallup, in a speech he was giving to Princeton Theological Seminary, shared the six spiritual needs of Americans revealed through surveys and research he had conducted. It turns out the second greatest need, after needing purpose and meaning, was for a sense of community and deeper relationships.

As we celebrate World Communion Sunday today the importance of relationships is magnified, as we seek inclusivity and unity in the body of Christ. In our scripture reading Jesus speaks to the special nature of relationship as he addresses the people that had informed him that his mother and brothers were outside waiting for him. Jesus responds to their statement by saying, "Who are my mother and my brothers?" And before anyone can answer, Jesus answers his own question: "Whoever does the will of God is my brother and sister and mother."

Now the key word in this passage is whoever . You see the word whoever invokes for us the radical inclusivity of God's kingdom.

Jesus is calling for people to look at their world and their relationships differently. Consider the fishermen, lepers, tax collectors, women, a paralyzed man of Jesus day; all would have had a lesser status than the holy people of God; but not to Jesus.

Consider the politician, people with aids, crooked executives, the homeless, and the disabled of today; some consider them to have a lesser status than those who follow Jesus; but Jesus welcomes them as well into a relationship with him.

You see for Jesus, whoever does the will of God, regardless of birth status or past life experiences, is his mother, sister, or brother. To Jesus we all are important to him, and he wants to be in relationship with all people. And then through our relationship with Jesus we see God's glory revealed, as we invite him into our lives and enter into a life-changing relationship with him. And in turn, we are to be inclusive in our relationships with others, as we all meet at the feet of Jesus.

Now there are two ways in which God's glory is revealed through our relationships. The first is the fruit of our relationships. Now what do I mean by this?
Does how we live within a relationship appropriately reflect how God wants us to live? " Do we treat others as we wish to be treated?
Do we encourage and build up with our words, or do we tear down and demean?
Do we invite all into a relationship with us, or do we exclusively choose those we will relate with.
To develop the kind of relationships Jesus describes in Mark, which are inclusive and unifying, we would do well to heed the words of the Apostle Paul as he writes to the Colossians, "As God's chosen people, holy and dearly loved, clothe yourselves with compassion, kindness, humility, gentleness, and patience. Bear with each other and forgive whatever grievances you may have against one another. Forgive as the Lord forgave you. And over all these virtues put on love, which binds them all together in perfect unity." (Col. 3:12-14) Relationships that truly reveal God's glory reflect the characteristics Paul lifts up.
Today is World Communion Sunday, yet even with its celebratory nature it's a day that's challenging for me personally, because it's not a day that reflects completely Jesus' or Paul's teaching. As we lift up that Christian's around the world are celebrating Holy Communion today, we can quickly forget that as wonderful as that may be, there is still division within the relationship we call the body of Christ.
There's division within the local church, the community of churches, between denominations, and between those labeled Protestants and those labeled Catholics.
One division that hurts me deeply is that way too many Communion Tables still remained closed to those considered outside the faith, or outside a specific understanding of the sacrament. You and I, although we're Christians would not be welcomed at some tables to receive the sacrament.
This is troubling to me, because I believe until we can truly unite around the Table of the Lord; the body of Christ will continue to be strained. And as long as our relationship as the body of Christ is strained our ability to impact relationships at all levels throughout the world, in a positive and productive way, is diminished.
I'm convinced that the body of Christ can be a wonderful conduit of God's glory for all the world to see if we could only remain focused on the essentials of the faith:
the love of God,
the need to repent for our sin,
forgiveness of sin through the blood of Jesus,
the necessity of a personal relationship with God through Jesus Christ,
and the hope through the resurrection.
Relationships are important and are vital for our lives together as Christians. The Promise Keepers note the following in their Point-Man training:
10% of all people will change when they hear the truth.
10% will never change,
And 80% will change in the context of a relationship.
So to affect lasting change in our lives, in our community, and throughout the world we must be in relationship. And we must include all people in our horizontal relationships.
But there's more to help us strengthen our relationships, and the writer of Ecclesiastes expresses it well when he writes, "Two are better than one, because they have good return for their work. If one falls down, his friend can help him up. But pity the person who falls and has no one to help them up! Also, if two lie down together, they will keep warm. But how can one keep warm alone? Though one may be overpowered, two can defend themselves; a cord of three strands is not quickly broken." (Ecc.4:9-12)
To develop strong, lasting relationships we can turn to many mentors, but there is only one model of relationship that includes the third cord which will help keep the relationship strong, through life's ups and downs.
And that third cord is not people we may greatly respect like our parents, our church family, our friends, Moses, John Wesley, Martin Luther King Jr., or Mother Teresa, it's Jesus Christ. Only Jesus serves as the model for how relationships ought to be forged, nurtured and grown. Only Jesus can truly be the third cord in our relationships.
Consider the cross. The strongest point on the cross is where the vertical and horizontal beams connect. The same can be said of our relationships. The point where our relationships are their strongest is where our vertical and horizontal relationships connect. And it's at this point where God's glory is revealed. Remember, the only Bible some may ever read is our relationship with them.
Amen!
In addition to the Holy Spirit and the Holy Bible the following resources inspired and/or were used in
part in the preparation of this sermon: 1. Glory Revealed by David Nasser © 2007.