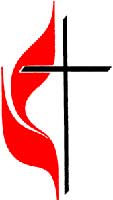 Cultivating the Soul:
Bearing Good Fruit
(Matthew 21:18-22)

This morning we conclude our three week focus on "Cultivating the Soul" with the topic: "Bearing Good Fruit." You'll remember we began by talking about cutting away the brush, in other words ridding ourselves of those things that turn us away from God, and last week we addressed how we prepare our soul, through spiritual formation, so that bearing good fruit becomes the natural outcome of God's spiritual influence within us.

To help us focus on today's topic of bearing good fruit we turn to the book of Matthew, and in the particular chapter we're reading from this morning we are encountering Jesus in his final days in Jerusalem. Day one consisted of Jesus entering Jerusalem, Jesus cleansing the Temple, and Jesus leaving the City.

It's on day two where our reading for today takes place, a parable commonly called "cursing the fig tree." Now most biblical scholars see the fig tree as symbolic of Israel, and therefore regard Jesus cursing the fig tree as a symbol of God's judgment on fruitless Judaism and the Jewish leadership of the time.

The event recorded in our scripture reading stands between Jesus' two visits to the Temple, and therefore has some connection with the judgment on temple Judaism. So in the context of where this parable is placed we can assert the primary meaning of this story for Matthew seems to focus on two points.

The first is in stating that the Lord comes seeking fruit from the tree, and when he finds only leaves he causes the tree to wither. This represents the judgment of God on those who have the external appearance of productivity, but bear no real fruit.

The second point Matthew makes is that the fruit Jesus is looking for is not self-justifying fruit or works, but rather is fruit that is the product of faith.

By causing the fig tree to whither Jesus was demonstrating his anger at religion without substance, talk without the walk, preaching without practice.

Just as the fig tree looked good from a distance but was fruitless on close examination, so the Temple looked impressive at first glance, but its activities were hollow because they were not done to bring glory to God.

How many of you have ever driven down a road and in the distance you see an orchard or a field of corn and thought, wow those leaves or stalks look pretty good. It looks like a healthy crop. But as you got closer and closer you observed that there was no fruit on the trees or the stalks had no ears of corn on them.

Well, if we only appear to have faith without putting it to work in our life, we are like the fig tree that withered and died because it bore no fruit. Genuine faith means bearing fruit for God's Kingdom, it means serving others out of love for God not love of self, it means being in ministry to share the gospel of Jesus Christ, because we want to, not because we're suppose to.

We worship God because we want to, not because we're suppose to. We read and study God's Word and pray, because we want to, not because we're suppose to. I think you get the point.

You see we too can look pretty impressive, but in reality, be spiritually barren if we haven't taken the time to cut away the brush in our lives and spent the time necessary to properly prepare the soil of our souls.

So bearing fruit comes down to focus, preparation, and following through as the Holy Spirit leads us. If we act in response to faith, without self-motivation, we will bear good kingdom fruit. And as we grow in our love of God, our fruit then manifests itself in loving our neighbors. This connection is critical.

When we engage in works of piety like attending worship, we express our love for God, and as we worship and respond to God, our love for others will deepen. When we serve others, which deepens our love for them, we also find our love for God is strengthened and grows.

And this is what people are talking about when they say after serving or helping someone else they too feel blessed. It's because we are. There's no greater blessing then helping others in the name of Christ, expecting nothing in return, only to receive the blessing of love, satisfaction and this indescribable feeling of contentment. When we serve out of love we are blessed by love.

A teenager, when she returned from a week work camp in West Virginia, after helping fix up homes, said to her church when describing her evenings, "I went to bed tired every night, but it was a good kind of tired." She was experiencing the indescribable feeling I'm talking about. And I'm sure many of you can share similar stories.

Conversely if we're spiritually barren and are totaling consumed by self we won't bear fruit at all. We become like the fig tree, we look good from the distance, but upon closer examination we bear no fruit.

So how do we know if we're bearing fruit for the kingdom or not?

The answer comes down to one question really, what is the genuine intent of our heart or what is our motivation for engaging in what we say or do. For example, what motivates us to help another person, is it the leading of the Holy Spirit and love of others, or do we want to help someone so we can be recognized and lifted up as a special person, it's kind of like looking for a photo opportunity.

The answer to this question really determines if we are baring fruit or not. And the Lord gives us the freedom to grow in him or not, and the freedom to choose which path we'll take, the way of fruit or the way of the withered fig tree. Again, the choice is ours.

The truth is if we cultivate our soul in a Godly way, we will respond in a Godly way. And when we respond in a Godly way a bountiful harvest of fruit follows.

In John 15:1-2 Jesus says, "I am the true vine, and my Father is the gardener. He cuts off every branch in me that bears no fruit, while every branch that does bear fruit he prunes so that it will be even more fruitful."

Christ is the vine, our life line, and God is the gardener who cultivates the soil of our hearts and cares for the branches to make them fruitful. The branches are all those who claim to be followers of Christ. The fruitful branches are true believers who by their living union with Christ produce much good fruit. But those who become unproductive, those who turn away from following Christ, will be separated from the vine.

In just a few minutes we will as the world-wide body of Christ drink from the fruit of the vine as we celebrate Holy Communion together.

As you eat the bread and drink from the cup, connect to Christ, allow God to cultivate your soul, and as you experience the Holy Spirit working within you I pray you will come to know the greatest part of living a fruitful life - growing in the knowledge and grace of the Master Gardner.

Amen.