June 2005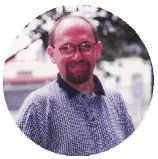 A Night of Summer Fun at the Town Pool
As we move deeper into summer and the days grow longer, more family activities move outdoors. If you drive around our Town you cannot help but notice the telltale signs that the season has finally arrived. They are everywhere - the crack of baseball bats in Memorial Park, the sweet smell of smoke off back yard barbeque grills and the buzz of a community gathering each Friday at the Emmitsburg Farmers Market. These simple pleasures of summer are reasons I suspect many of us have chosen to call Emmitsburg home.
Sometimes when I take a moment to enjoy the view from my Town office window, I cannot help but come away with a renewed appreciation for how blessed we are to live and raise our children in Emmitsburg. Set against the splendid back drop of the Catoctin Mountains our town has an abundance of assets in which we can all take a great deal of pride. For a town so small, we certainly enjoy many fine facilities including our park land and community pool. When you combine these physical assets with a population that has a well-deserved reputation of volunteering and supporting community events, experience has shown me that we can accomplish some really good things.
We have accomplished many good things such as an after school program, a rocket club, the farmers market and concerts in the park just to name a few. Now, this year we are going to accomplish yet another one. I am very pleased to announce that the Town of Emmitsburg, in conjunction with generous members of the Emmitsburg business community, we will be sponsoring four Summer Pool Parties at the Community Pool. Each of these parties will feature a different theme and in addition to the chance "to beat the heat in the pool" we will provide food and entertainment. Our goal is to provide you and your family with a fun night on the Town at a fraction of the cost of going to a ball game or a movie. The parties will run from 7:00 p.m. to 9:00 p.m. and the dates set for the parties are;
July 8 - Family Night
July 22 - Teen Party
August 12 - Families and Children under 12
August 26 - Family Night
In the very near future flyers for each party will be posted around town and posted on the town's website www.emmitsburgmd.gov and Cable Channel 99. We hope you will all join us for a great Night of Summer Fun. If you are able to help sponsor these or any other events, please contact me directly. I hope that we can provide more family orientated activities so that we may soon have an activity for every Friday night in the summer.
If you have any questions, please feel free to call the town office, or e-mail me at mayorhoover@emmitsburgmd.gov
Respectfully,
Jim Hoover