February 2005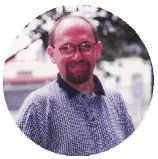 Why have affordable housing ordinances?
There seems to be some confusion about the purpose of an affordable housing ordinance. I have heard through the grapevine that some residents are concerned about my desire to require all developers to provide affordable housing in Emmitsburg. My understanding is that several residents believe "affordable" housing is government-subsidized housing, Section 8 housing. That simply is not the case.
When Frederick County implemented its affordable housing ordinance, the intention was to provide quality housing for persons living on fixed incomes or entry-level workers earning an annual salary in the mid-$30,000 to mid-$50,000 range (teachers, nurses, firefighters, police officers, etc.). I heard the words many times, "so those working in the county can live in the county."
If Emmitsburg had an affordable housing ordinance, these affordable homes would sell in the $180,000 to $220,000 price range.
An affordable housing ordinance would require developers to provide a specified number of homes to be sold below market value to qualifying purchasers. The developer would have to cut his profit margin on these homes. I feel the ordinance should require that 12 to 15 percent of the homes in a development be built to meet affordable housing requirements.
These houses would have to be comparable to and look similar to the rest of the homes in the development. This could be done by providing the base model home without adding available options.
Potential home buyers would be required to apply to the Frederick County Affordable Housing Commission to determine if they meet the household income level standards.
Frederick County uses the median income levels for the Washington Metropolitan Service Area and uses the same household income levels throughout the county. For example: a single person could earn an annual salary up to $36,500; a two-person household up to $41,800; a three-person household up to $47,000; a four-person household up to $52,200; and a household of five or more could earn up to $56,400.
Once a home is purchased through the affordable housing program, the homebuyer must sign a ten-year agreement. If the home is resold within the first ten years, some or all of the sale profit would go to the affordable housing commission to be used in other affordable housing projects. This means, if the house were sold prior to the end of the ten-year agreement, the homeowner would not be entitled to the profit of the sale. Also, the new buyer would be required to meet the affordable housing requirements, fill out an application, and be approved to purchase the home.
However, there is one concern with putting this type of ordinance into place. We must prevent developers from building all these homes in one small area, for instance, at the end of one street or only in one section. We must make sure the homes are equally spread throughout the development as much as practical. This would best be done at the planning and zoning level each time a site plan is reviewed for approval. By not grouping the homes in one area, we would prevent the stigma of other homeowners referring to these homes as the low-income section or the ghetto.
As I said before, affordable housing ordinances are not enacted to create subsidized or Section 8 housing. In 2001 houses were built in Emmitsburg that cost less than $200,000; in 2003 these same homes were selling for $300,000. In 2004 and 2005 they are being sold for as much as $400,000 or more. Some of these homes sit side by side.
In 2001 these homes sold for less than $200,000 not because of an affordable housing ordinance, but because a developer/builder created a sales incentive to encourage homebuyers to purchase one of his homes.
After the market was established, the developer phased-in price increases on the remaining homes. This is typical for all new developments - the first few homes sell for much less.
With an affordable housing ordinance, we can require developers to sell more homes at a price comparable to those homes sold in the early stages of a development.
At the same time, those of us who own our homes are grateful that they are worth much more than when we bought them. But, because of the rising costs, many Emmitsburg residents will be forced to move out of town if they want to purchase a new home. They will move elsewhere and get the same house for as much as $100,000 to $200,000 less than they can in Emmitsburg. Many of these residents will be the children of families who have lived in Emmitsburg for generations. Without an affordable housing ordinance, a new young family may not be able to afford to stay where they were born and raised.
The Frederick County Affordable Housing Ordinance is very large and complex. I have only summarized its intention. If anyone wishes to have more detailed information or if you want to read the ordinance, please contact me directly. I would be happy to discuss it with you.
If you have any questions, please feel free to call the town office, or e-mail me at mayorhoover@emmitsburgmd.gov
Respectfully,
Jim Hoover