October 2004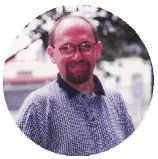 Emmitsburg honors Fallen Firefighters
Again this year I had the great honor of representing the town of Emmitsburg in the National Fallen Firefighters Memorial Service. The Fallen Firefighters Memorial was established in 1981 and has become one of the many great features of Emmitsburg. As most of you can see by the banners that now hang in town each year at this time (first weekend in October), it is very important to me that the town of Emmitsburg take an active role in showing the families of the fallen firefighters from all over the United States how much Emmitsburg appreciates the service they provided.
Each year there's an average of 100 men and women nationwide honored for a line of duty death. This year there were 110 men and women honored. As part of the Fallen Firefighters Memorial Service, the Fallen Firefighters Foundation provides grief-counseling sessions for family and friends of the fallen firefighters, a candlelight vigil at the Basilica of the National Shrine of Saint Elizabeth Ann Seton and several opportunities for families to meet and support one another as they go through this difficult time together.
When I became mayor in 2002, I did not know why the town never participated in the Fallen Firefighters Memorial Service. This is a national event that takes place in our town every year and the town government did not participate or create a relationship for over 20 years (since the foundation was established). I called the Foundation and met with Chief Ron Siarnicki. Chief Siarnicki was pleased to know that the town is interested in participating in the annual event and offered his assistance to make the town a welcome partner.
Since that time, I have been invited as mayor to speak at the opening ceremonies each year. In 2002, the town posted large banners at each entrance to town; in 2003, we added the smaller banners that hang from the light poles on Main Street; in 2004, I was asked to become a member of the planning committee for the 2004 Memorial Service weekend. As a member of the planning committee I requested to have the annual Red Helmet riders pass through town on their ceremonial ride for the laying of the wreath on the Firefighters Memorial.
It continues to be a major goal of mine to build new relationships of this type for the town and to continue improving the current relationships with Mount Saint Mary's, Provincial House, The Fire Academy and the Emmitsburg business community. I am very pleased with the new relationships that have been established with the state, federal, county and municipal governments over the past two years.
If you have any questions, please feel free to call the town office, or e-mail me at mayorhoover@emmitsburgmd.gov
Respectfully,
Jim Hoover