July 2004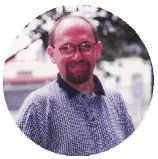 Town Growth and Development
For the past several months the Emmitsburg Planning and Zoning committee has been working very hard to update the Emmitsburg Comprehensive Plan. This plan is a twenty-year plan that is updated every 5 years. In my October 2003 article, I suggested to the citizens, this is the time to get involved and attend the Planning and Zoning meetings and give public comments.
With the amount of criticism related to Town growth and development that elected officials and members of the Town staff have received over the past two years, it is unbelievable to know how poorly attended the Planning and Zoning meetings are being attended. In addition to the regular monthly meetings held on the last Monday of each month, the Planning and Zoning committee has also held additional meetings at other times. This effort is being made to give residents who are not normally available on Monday evenings the opportunity to at least attend some of the meetings. No one is expected to attend every meeting, but it is impossible for the Planning and Zoning Committee, Town staff and your elected officials to hear your concerns without your participation. Community input is a necessity in updating a comprehensive plan.
When a developer comes to a town with a plan of how to make money, his plan is faced with adhering to town policies, ordinances and a comprehensive plan. If a developer does not meet the town's regulations, the town may reject his request. However, if the town has over looked something, the developer may be permitted to move forward with his plan/ request simply due to an oversight in the planning stages of the town's regulations. It is very difficult and costly (many times impossible) for a town to modify its regulations that will prohibit and or restrict a developers request after he has made a formal request to the town.
The most recent development the Town has seen in the past five years or so (Silo hill, Pembrook, Brookfield and South Gate) is a great example of why we need to have a well thought out long-term comprehensive plan. Although I have personally been accused in letters to the editor of wanting to over develop, I was not part of the Town Government when the current developments under construction were approved. After more than a dozen years after these developments were approved for construction the Town is just now beginning to see the effects of those actions. We must plan today for want we want tomorrow!
For more information on planning and Zoning meeting dates and times, contact the Emmitsburg Planning and Zoning department at 240-629-6303, watch cable channel 99 or go to www.emmitsburgmd.gov and check out our meeting schedules.
If you have any questions, please feel free to call the town office, or e-mail me at mayorhoover@emmitsburgmd.gov
Respectfully,
Jim Hoover