Blessing of the Children and Animals
October 15, 2006
Instead of our regular worship service in the sanctuary this Sunday morning, our congregation convened in the fellowship hall for a special service with the blessing of our children and animals. This was a first for Incarnation United Church of Christ, but was so well-received that it probably won't be the last.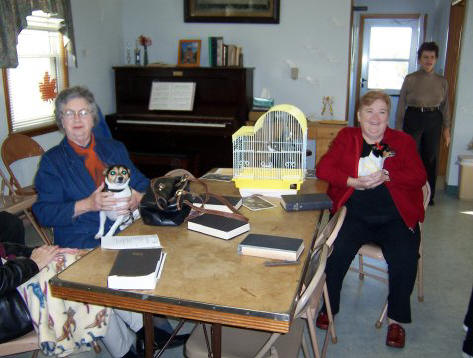 Cleo Martin with her niece's terrier, Shalah, and Sue Rice with her terrier, Maggie,
her society finch and waxbill, arrive early to get the best seats.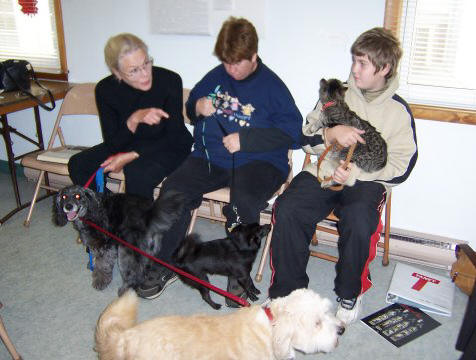 A side show was provided by Elizabeth Prongas' dogs, a Tibetan terrier, Pepper, and a Picardy spaniel, Tessa, and her cat, Fred, and Wanda and Daryl Clark's mixed breed, Rocky. Elizabeth found her cat, abandoned and starving, on Old Frederick Road;
hence, its name, Fred.

What better friend for Peter and Alexandra Wright, than their spaniel, Shadow.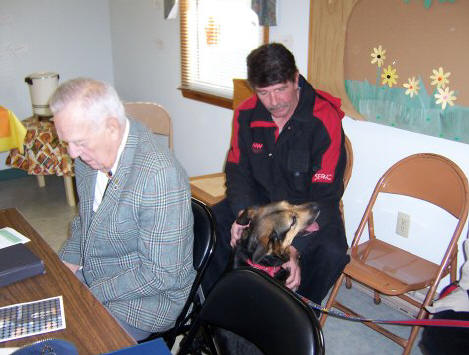 Kelly and Dave Conner's German Shepherd, Kita, joins in the prayer..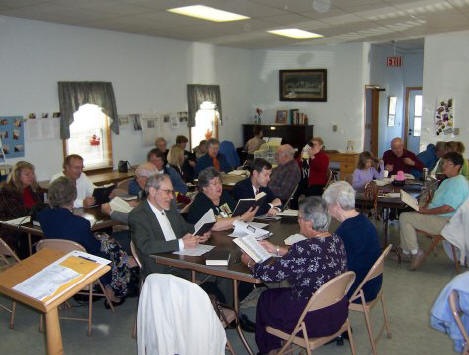 Everyone joins in the singing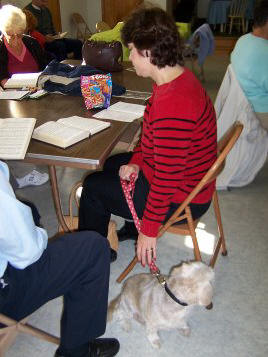 Even John and Imogene's dog, Piccolo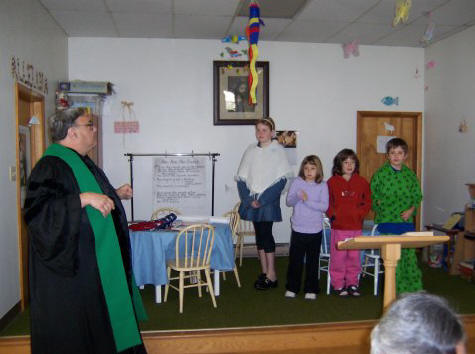 First the children are blessed by Rev. Reg Rice,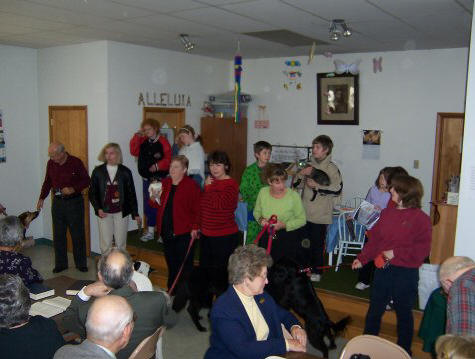 Then, the animals-even Morgan Glass' cat, Meeko, and her bird, Isabella
and Bud Glass' cats, Smudge and Whiskas, who were there in photograph only.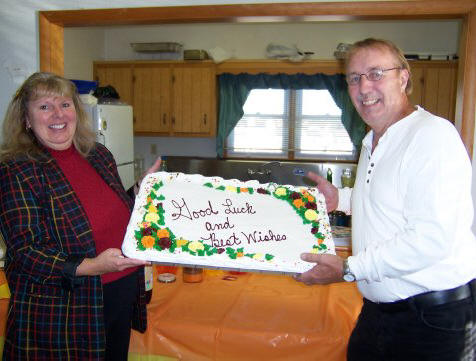 It was also a Sunday for saying our goodbyes to Ed and Wanda Seitz
who are moving to South Carolina this week.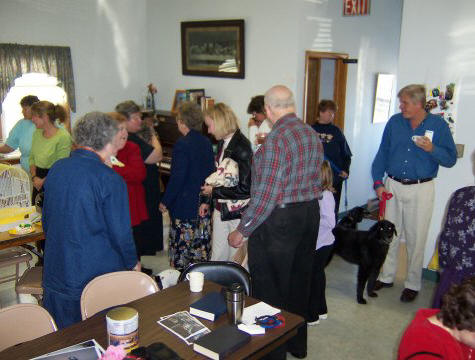 Everyone enjoyed the coffee and cake, especially Erica,
who belongs to Karen and Joe Haddon.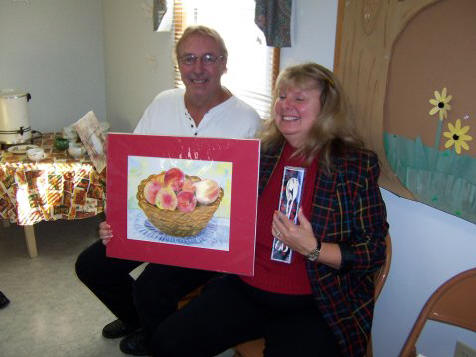 Obviously, Wanda and Ed are happy with Janet Springer's artistic abilities;
Wanda says it will hang in the kitchen of their new home,
where they will spend many hours enjoying it.