2004 Community Day Parade

On Saturday, July 3, 2004, Incarnation United Church of Christ participated in the Emmitsburg Lions Club's 22nd Annual Community Day Parade.

Marching behind the banner of the Emmitsburg Council of Churches, our church carried their own banner crafted by member Elizabeth Prongas.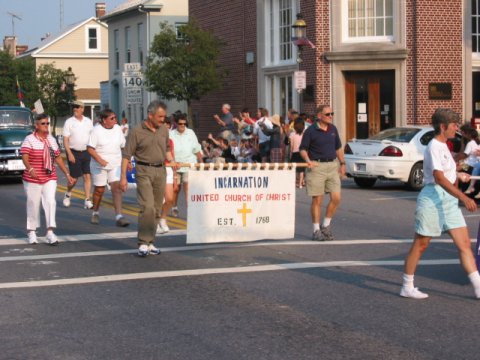 Carrying the banner were John and Jim Martin and representing Incarnation were Edie Long, Janet Springer, Pat Holahan and Audrey Glass. Carrying the Emmitsburg Council of Churches' banner were its president, Bill Wivell, member of Trinity United Methodist Church, and Phyllis Kelly, member of Tom's Creek United Methodist Church.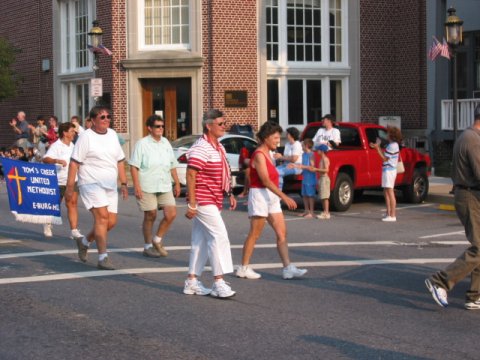 ---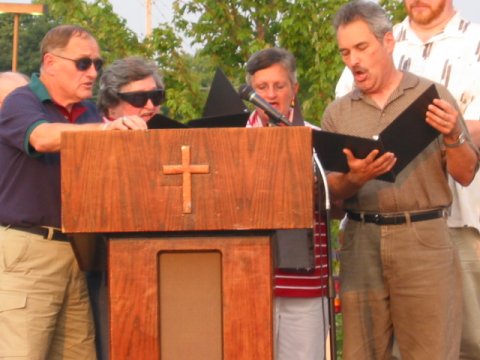 Incarnation was proud to have the Martin Family Singers lead the group gathered for the program with "The Star-Spangled Banner."