How kids see grandparents...
After putting her grandchildren to bed, a grandmother changed into old slacks and a droopy blouse and proceeded to wash her hair. As she heard the children getting more and more rambunctious, her patience grew thin. Finally, she threw a towel around her head and stormed into their room, putting them back to bed with stern warnings. As she left the room, she heard the three-year-old say with a trembling voice, "Who was THAT?"
A grandmother was telling her little granddaughter what her own childhood was like. "We used to skate outside on a pond. I had a swing made from a tire; it hung from a tree in our front yard. We rode our pony. We picked wild raspberries in the woods." The little girl was wide-eyed, taking this all in. At last she said, "I sure wish I'd gotten to know you sooner!"
My grandson was visiting one day when he asked, "Grandma, do you know how you and God are alike " I mentally polished my halo and I said, "No, how are we alike '' "You're both old," he replied.
A little girl was diligently pounding away on her grandfather's word processor. She told him she was writing a story. "What's it about " he asked. "I don't know," she replied. "I can't read."
I didn't know if my granddaughter had learned her colors yet, so I decided to test her. I would point out something and ask what color it was. She would tell me and was always correct. It was fun for me, so I continued. At last, she headed for the door, saying, "Grandma, I think you should try to figure out some of these colors yourself!"
When my grandson Billy and I entered our vacation cabin, we kept the lights off until we were inside to keep from attracting pesky insects. Still, a few fireflies followed us in. Noticing them before I did, Billy whispered, "It's no use Grandpa. Now the mosquitoes are coming after us with flashlights."
When my grandson asked me how old I was, I teasingly replied, "I'm not sure." "Look in your underwear, Grandpa," he advised "Mine says I'm 4 to 6."
A second grader came home from school and said to her grandmother, "Grandma, guess what We learned how to make babies today." The grandmother, more than a little surprised, tried to keep her cool. "That's interesting." she said. "How do you make babies " "It's simple," replied the girl. "You just change 'y' to 'i' and add 'es'."
Children's Logic: "Give me a sentence about a public servant," said a teacher. The small boy wrote: "The fireman came down the ladder pregnant." The teacher took the lad aside to correct him. "Don't you know what pregnant means " she asked. "Sure," said the young boy confidently. 'It means carrying a child."
A grandfather was delivering his grandchildren to their home one day when a fire truck zoomed past. Sitting in the front seat of the fire truck was a Dalmatian dog. The children started discussing the dog's duties. "They use him to keep crowds back," said one child. "No," said another. "He's just for good luck." A third child brought the argument to a close. "They use the dogs," she said firmly, "to find the fire hydrants."
Submitted by Bill, Ardmore, Pa.
Return to: Top of Page, List of Cute Kids Sayings, My Little Sister's Jokes,
---
Texting for Seniors
Since more and more Seniors are texting and tweeting there appears to be a need for a STC (Senior Texting Code). If you qualify for Senior Discounts this is the code for you. Please pass this on to your CHILDREN and Grandchildren so they can understand your texts.
ATD: At The Doctor's
BFF: Best Friend Fainted
BTW: Bring The Wheelchair
BYOT: Bring Your Own Teeth
CBM: Covered By Medicare
CGU: Can't get up
CUATSC: See You At The Senior Center
DWI: Driving While Incontinent
FWB: Friend With Beta Blockers
FWIW: Forgot Where I Was
FYI: Found Your Insulin
GGPBL: Gotta Go, Pacemaker Battery Low!
GHA: Got Heartburn Again
HGBM: Had Good Bowel Movement
IMHO: Is My Hearing-Aid On?
LMDO: Laughing My Dentures Out
LOL: Living On Lipitor
LWO: Lawrence Welk's On
OMMR: On My Massage Recliner
OMSG: Oh My! Sorry, Gas.
ROFL... CGU: Rolling On The Floor Laughing... And Can't Get Up
TTYL: Talk To You Louder
WAITT: Who Am I Talking To?
WTFA: Wet The Furniture Again
WTP: Where's The Prunes?
WWNO: Walker Wheels Need Oil
GGLKI: (Gotta Go, Laxative Kicking In)
Submitted by former Emmitsburg Mayor Ed!

Return to: Top of Page, List of Jokes About Aging, My Little Sister's Jokes ,
---
Three contractors are bidding to fix a broken wall at 10 Downing Street...
... one from London, another from Bristol and the third, Liverpool .. They go with a government official to examine the wall.
The London contractor takes out a tape measure and does some measuring, then works some figures with a pencil.
'Well', he says, 'I figure the job will run to about £900: £400 for materials, £400 for my crew and £100 profit for me.'
The Bristol contractor also does some measuring and figuring, and then says, 'I can do this job for £700: £300 for materials, £300 for my crew and £100 profit for me.'
The Liverpool contractor doesn't measure or figure but leans over to the Government official and whispers, "£2,700."
The official, incredulous, says, 'You didn't even measure like the others! How did you come up with such a high figure?'
The Liverpool contractor whispers back, '£1000 for me, £1000 for you, and we hire the guy from Bristol to fix the wall.'
'Done!' replies the government official.
And that friends, ...... is how it all works.
Submitted by Cathy, Storington, England

Return to: Top of Page, List of Un-Categorizable Jokes, My Little Sister's Jokes,
---
I get irritated when people come down on our police officers...
..., saying that they donít care about others. Well, here is a story that clearly shows not all cops are in that category. This story involves the police department in the small hillcountry town of Fredericksburg, who reported finding a man's body last Saturday in the early evening in the Pedernales River near the state highway-87 bridge. The dead manís name would not be released until his family had been notified.
The victim apparently drowned due to excessive beer consumption while visiting "someone" in Kerrville. He was wearing black fishnet stockings, a red garter belt, a pink G-string, purple lipstick, and an Obama T-shirt.
The police removed the Obama T-shirt to spare his family any unnecessary embarrassment.
See there, police do care.
Submitted by Dick, Williamsport, Md.

Return to: Top of Page, List of Political Jokes, My Little Sister's Jokes,
---
How they cross rivers in third world countries - Download Video

Submitted by Lindsay, Melbourne, Australia

Return to: Top of Page, List of Audio/Videos, My Little Sister's Jokes,
---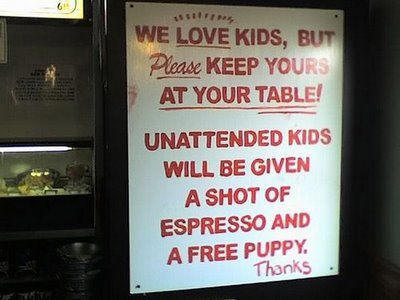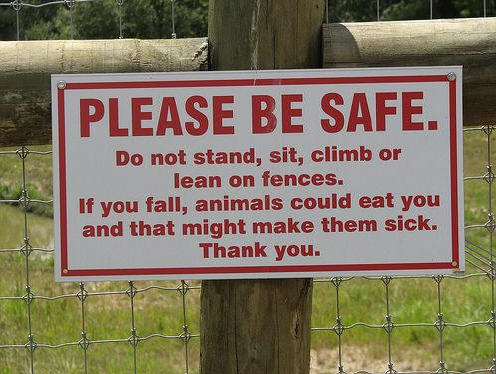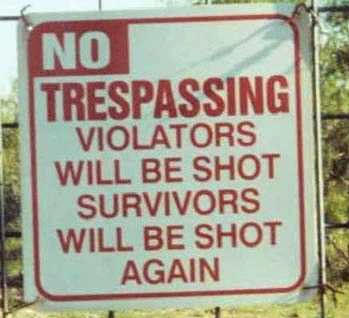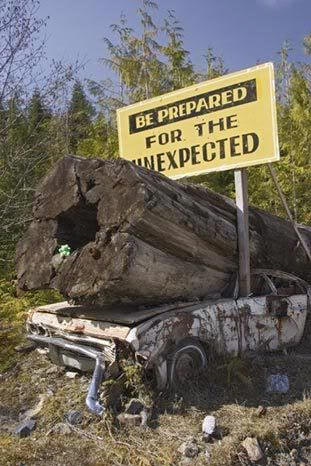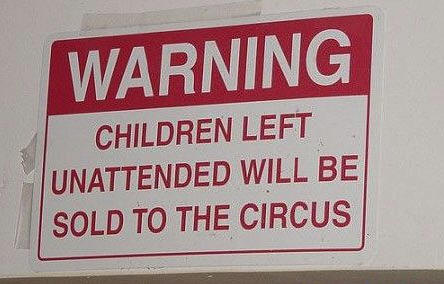 Return to: Top of Page, List of Photos, My Little Sister's Jokes,
---