One day a man went to an auction. While there, he bid on a parrot.
He really wanted this bird, so he got caught up in the bidding. He kept on bidding, but kept getting outbid, so he bid higher and higher and higher.
Finally, after he bid way more than he intended, he won the bid - the parrot was his at last!
As he was paying for the parrot, he said to the Auctioneer, "I sure hope this parrot can talk. I would hate to have paid this much for it, only to find out that he can't talk!"
"Don't worry." said the Auctioneer, "He can talk. Who do you think kept bidding against you?"
Submitted by Kenneth, Shropshire, England

Return to: Top of Page, Clean Joke List, My Little Sister's Jokes,
---
William's wife started noticing how forgetful he was becoming.
Being the concerned wife, she convinced him to see a doctor. William was a little worried when the doctor came in. Sensing his patient's nervousness, the first thing the doctor did was to ask what was troubling him.
"Well," William answered. "I seem to be getting forgetful. I'm never sure I can remember where I put the car, or whether I answered a letter, or where I'm going, or what it is I'm going to do once I get there, if I get there. So, I really need your help. What can I do?"
The doctor thought for a moment, then answered in his kindest tone, "Please pay me in advance."
Submitted by Bill, Ardmore, Pa.

Return to: Top of Page, List of Jokes About Aging, My Little Sister's Jokes ,
---
Think About It
Money doesn't bring you happiness, but it enables you to look for it in more places.
Your conscience may not keep you from doing wrong, but it sure keeps you from enjoying it.
Middle age is when broadness of the mind and narrowness of the waist change places.
Misers aren't much fun to live with, but they make great ancestors.
Be careful what rut you choose. You may be in it the rest of your life.
The trouble with bucket seats is that not everybody has the same size bucket.
When you see the handwriting on the wall, you can bet you're in a public restroom.
Opportunities always look bigger going than coming.
The real reason you can't take it with you is that it goes before you do.
Junk is something you throw away three weeks before you need it.
Hospitality is making your guests feel at home, even if you wish they were.
A closed mouth gathers no feet.
A man (or woman) who can smile when things go wrong has found someone to blame it on.
A modern pioneer is a woman who can get through a rainy Saturday with a television on the blink.
The world is full of willing people: some willing to work and some willing to let them.
Money isn't everything....there's credit cards, money orders, and travellers checks.

When I was born, I was so surprised I couldn't talk for a year and a half.

I don't approve of political jokes...I've seen too many of them get elected.

The most precious thing we have is life. Yet it has absolutely no trade-in value.

I have learned there is little difference in husbands; you might as well keep the first.

If life deals you lemons, make lemonade; if it deals you tomatoes, make vegetable stew.
Return to: Top of Page, List of Humorous Sayings, My Little Sister's Jokes,
---
I'm Gonna Be Late for Work Because...
I'll be stalking my previous boss, who fired me for not showing up for work. OK?
I have a rare case of 48-hour projectile leprosy, but I know we have that deadline to meet...
I am stuck in the blood pressure machine down at the Food Giant.
If it is all the same to you I won't be coming in to work. The voices told me to clean all the guns today.
Yes, I seem to have contracted some attention-deficit disorder and, hey, how about them Skins, huh? So, I won't be able to, yes, could I help you? No, no, I'll be sticking with Sprint, but thank you for calling.
I just found out that I was switched at birth. Legally, I shouldn't come to work knowing my employee records may now contain false information.
The psychiatrist said it was an excellent session. He even gave me this jaw restraint so I won't bite things when I am startled.
I can't come to work today because the EPA has determined that my house is completely surrounded by wetlands and I have to arrange for helicopter transportation.
Return to: Top of Page, List of Jokes about Work, My Little Sister's Jokes,
---
A real good woman is a man's best friend.
She will Never stand him up and never let him down.
She will reassure him when he feels insecure and comfort him after a bad day.
She will inspire him to do things he never thought he could do; to live without fear and forget regret.
She will enable him to express his deepest emotions and give in to his most intimate desires.
She will make sure he always feels as though he's the most handsome man in the room and will enable him to be the most confident, sexy, seductive and invincible...
No wait... Sorry.. I'm thinking of whiskey. Itís whiskey that does all that! Never mind.
Submitted by Cathy, Storington, England

Return to: Top of Page, List of Drinking Jokes, My Little Sister's Jokes,
---
Kids having a Pool Party - Download Video

Submitted by Cathy, Storington, England

Return to: Top of Page, List of Audio/Videos, My Little Sister's Jokes,
---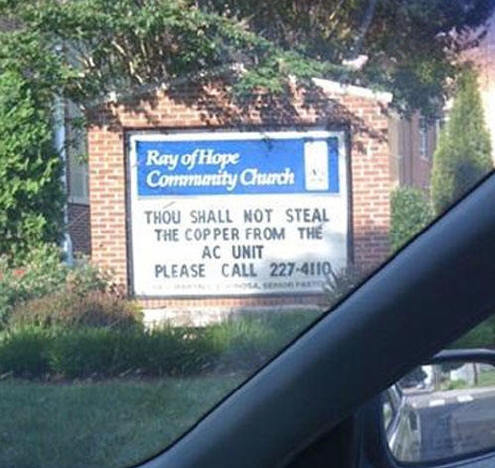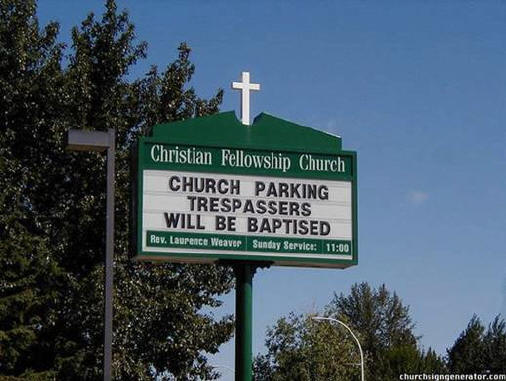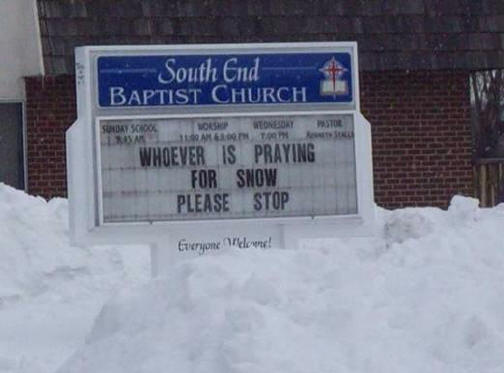 Submitted by former Emmitsburg Mayor Ed

Return to: Top of Page, List of Photos, My Little Sister's Jokes,
---