Actual insurance claim statements
"The accident happened because I had one eye on the lorry in front, one eye on the pedestrian and the other on the car behind."
"I started to slow down but the traffic was more stationary than I thought."
"I pulled into a lay-by with smoke coming from under the hood. I realized the car was on fire so took my dog and smothered it with a blanket."
Q: Could either driver have done anything to avoid the accident? A: Travelled by bus?
The claimant had collided with a cow. The questions and answers on the claim form were - Q: What warning was given by you? A: Horn. Q: What warning was given by the other party? A: Moo.
"I started to turn and it was at this point I noticed a camel and an elephant tethered at the verge. This distraction caused me to lose concentration and hit a bollard."
"On approach to the traffic lights the car in front suddenly broke."
"I didn't think the speed limit applied after midnight"
"I knew the dog was possessive about the car but I would not have asked her to drive it if I had thought there was any risk."
"Windscreen broken. Cause unknown. Probably Voodoo."
"The car in front hit the pedestrian but he got up so I hit him again."
"I pulled away from the side of the road, glanced at my mother-in-law and headed over the embankment."
"The other car collided with mine without giving warning of its intention."
"I collided with a stationary truck coming the other way."
"A truck backed through my windshield into my wife's face."
"A pedestrian hit me and went under my car."
"In an attempt to kill a fly, I drove into a telephone pole."
"I had been shopping for plants all day and was on my way home. As I reached an intersection a hedge sprang up obscuring my vision and I did not see the other car."
"I was on my way to the doctor with rear end trouble when my universal joint gave way causing me to have an accident."
"An invisible car came out of nowhere, struck my car and vanished."
"I was thrown from the car as it left the road. I was later found in a ditch by some stray cows."
"Coming home I drove into the wrong house and collided with a tree I don't have."
"I thought my window was down, but I found it was up when I put my head through it."
"The guy was all over the road. I had to swerve a number of times before I hit him."
"I had been driving for forty years when I fell asleep at the wheel and had an accident."
"As I approached an intersection a sign suddenly appeared in a place where no stop sign had ever appeared before."
"To avoid hitting the bumper of the car in front I struck a pedestrian."
"My car was legally parked as it backed into another vehicle."
"I told the police that I was not injured, but on removing my hat found that I had a fractured skull."
"I was sure the old fellow would never make it to the other side of the road when I struck him."
"The pedestrian had no idea which way to run as I ran over him."
"I saw a slow moving, sad faced old gentleman as he bounced off the roof of my car."
"The indirect cause of the accident was a little guy in a small car with a big mouth."
"The telephone pole was approaching. I was attempting to swerve out of the way when I struck the front end."
"The gentleman behind me struck me on the backside. He then went to rest in a bush with just his rear end showing. "
"I had been learning to drive with power steering. I turned the wheel to what I thought was enough and found myself in a different direction going the opposite way."
"I was backing my car out of the driveway in the usual manner, when it was struck by the other car in the same place it had been struck several times before."
"When I saw I could not avoid a collision I stepped on the gas and crashed into the other car."
"The accident happened when the right front door of a car came round the corner without giving a signal."
"No one was to blame for the accident but it would never have happened if the other driver had been alert."
"I was unable to stop in time and my car crashed into the other vehicle. The driver and passengers then left immediately for a vacation with injuries."
"The pedestrian ran for the pavement, but I got him."
"I saw her look at me twice. She appeared to be making slow progress when we met on impact."
"The accident occurred when I was attempting to bring my car out of a skid by steering it into the other vehicle."
"My car got hit by a submarine." (The Navy informed the wife of a submariner that the craft was due in port. She drove to the base to meet her husband and parked at the end of the slip where the sub was to berth. An inexperienced ensign was conning the sub and it rammed the end of the slip, breaking a section away, causing her car to fall into the water. The Navy paid the compensation claim."
Submitted by Al, Seattle, Wa.

Return to: Top of Page, List of Un-Categorizable Jokes, My Little Sister's Jokes,
---
Not rearing pigs...
This is a letter sent to Rt. Hon. D. Milliband, MP, UK Secretary of State for DEFRA. When interviewed by The Times, the Johnson-Hill family stated they are not expecting a reply any time soon.
Rt Hon David Miliband MP
Secretary of State.
Department for Environment, Food and Rural Affairs (DEFRA),
Nobel House
17 Smith Square, London, SW1P 3JR
16 July 2009
Dear Secretary of State,
My friend, who is in farming at the moment, recently received a cheque for £3,000 from the Rural Payments Agency for not rearing pigs. I would now like to join the "not rearing pigs" business.
In your opinion, what is the best kind of farm not to rear pigs on, and which is the best breed of pigs not to rear? I want to be sure I approach this endeavour in keeping with all government policies, as dictated by the EU under the Common Agricultural Policy.
I would prefer not to rear bacon pigs, but if this is not the type you want not rearing, I will just as gladly not rear porkers. Are there any advantages in not rearing rare breeds such as Saddlebacks or Gloucester Old Spots, or are there too many people already not rearing these?
As I see it, the hardest part of this programme will be keeping an accurate record of how many pigs I haven't reared. Are there any Government or Local Authority courses on this?
My friend is very satisfied with this business. He has been rearing pigs for forty years or so, and the best he ever made on them was £1,422 in 1968. That is - until this year, when he received a cheque for not rearing any.
If I get £3,000 for not rearing 50 pigs, will I get £6,000 for not rearing 100? I plan to operate on a small scale at first, holding myself down to about 4,000 pigs not raised, which will mean about £240,000 for the first year. As I become more expert in not rearing pigs, I plan to be more ambitious, perhaps increasing to, say, 40,000 pigs not reared in my second year, for which I should expect about £2.4 million from your department. Incidentally, I wonder if I would be eligible to receive tradable carbon credits for all these pigs not producing harmful and polluting methane gases?
Another point: These pigs that I plan not to rear will not eat 2,000 tonnes of cereals. I understand that you also pay farmers for not growing crops. Will I qualify for payments for not growing cereals to not feed the pigs I don't rear?
I am also considering the "not milking cows" business, so please send any information you have on that too. Please could you also include the current Defra advice on set aside fields? Can this be done on an e-commerce basis with virtual fields (of which I seem to have several thousand hectares)?
In view of the above you will realise that I will be totally unemployed, and will therefore qualify for unemployment benefits. I shall of course be voting for your party at the next general election.
Yours faithfully,
Nigel Johnson-Hill
Submitted by Cathy, Stonington, England

Return to: Top of Page, List of Political Jokes, My Little Sister's Jokes,
---
The Bachelor's Diet
Monday - Breakfast - Who can eat Breakfast on a Monday? Swallow some toothpaste while brushing your teeth. Lunch - Send your secretary out for six "gutbombers" - those little hamburgers that used to cost a dime but now cost sixty five cents. Also order French fries, a bowl of chili, a soft drink and have her stop on the way back for a family size bottle of Maalox. Afternoon Snack - Drink the Maalox. Dinner - Six pack of beer and Kentucky fried chicken three-piece Dinner, don't eat the coleslaw.
Tuesday - Breakfast - Eat the coleslaw. Lunch - Go to the office vending machine and put ninety five cents in and close your eyes, push a button and eat whatever comes out swallowing it whole to prevent nausea. Dinner - Four tacos and a pitcher of Sangria at El Flasho's.
Wednesday - Breakfast - Stomach couldn't handle breakfast after a night at El Flasho's. Lunch - Rolaids and a coke. Dinner - Drop in at a married friends house and beg for scraps.
Thursday - Breakfast - Order out for pizza. Lunch - Your secretary is out sick, check Mondays gutbomber sack for leftovers. Dinner - Go to a bar. Ask the bartender for extra olives.
Friday - Breakfast - Eggs, sausage and an English muffin at McDonalds. Eat the Styrofoam plate and leave the food. It tastes better and it's better for you. Lunch - Skip Lunch, Fridays are murder. Dinner - Steak, well-done, baked potato and asparagus. Don't eat the asparagus, nobody really likes asparagus.
Saturday - Breakfast - Sleep through it. Lunch - Ditto. Dinner - Steak, well done, baked potato, and brussel sprouts. Don't eat the Brussel Sprouts. Take them home and plant them in a hanging basket.
Sunday - Breakfast - Three Bloody Mary's and a Twinkie. Lunch - Eat Lunch? And waste a good buzz? Dinner - Chicken noodle soup. Call home and ask about renting our old room
Submitted by Kenneth, Shropshire, England

Return to: Top of Page, List of Jokes About Men, My Little Sister's Jokes,
---
Fathers back then...fathers today
In 1900, fathers prayed their children would learn English.
Today, fathers pray their children will speak English.
In 1900, if a father put a roof over his family's head, he was a success.
Today, it takes a roof, deck, pool, and 4-car garage. And that's just the vacation home.
In 1900, a father waited for the doctor to tell him when the baby arrived.
Today, a father must wear a smock, know how to breathe, and make sure film is in the video camera.
In 1900, fathers passed on clothing to their sons.
Today, kids wouldn't touch Dad's clothes if they were sliding naked down an icicle.
In 1900, fathers could count on children to join the family business.
Today, fathers pray their kids will soon come home from college long enough to teach them how to work the computer and set the VCR.
In 1900, fathers pined for old country Romania, Italy, or Russia.
Today, fathers pine for old country Hank Williams.
In 1900, fathers shook their children gently and whispered, "Wake up, it's time for school."
Today, kids shake their fathers violently at 4 a.m., shouting: "Wake up, it's time for hockey practice."
In 1900, a father came home from work to find his wife and children at the supper table.
Today, a father comes home to a note: "Jimmy's at baseball, Cindy's at gymnastics, I'm at gym, Pizza in fridge."
In 1900, fathers and sons would have heart-to-heart conversations while fishing in a stream.
Today, fathers pluck the headphones off their sons' ears and shout, "WHEN YOU HAVE A MINUTE.."
In 1900, a father gave a pencil box for Christmas, and the kid was all smiles.
Today, a father spends $800 at Toys 'R' Us, and the kid screams: "I wanted a Game Cube!"
Submitted by Bill, Ardmore, Pa.

Return to: Top of Page, List of Jokes About Women, My Little Sister's Jokes,
---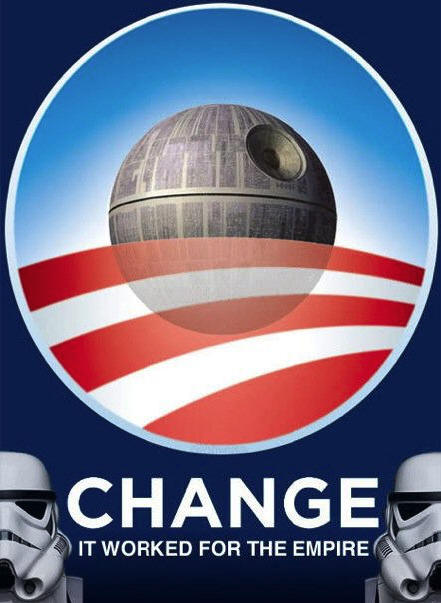 Return to: Top of Page, List of Photos, My Little Sister's Jokes,
---