A husband and his wife advertised for a live-in maid to cook and do the housework.
They hired a lovely lass for the job.
She worked out fine, was a good cook, was polite, and kept the house neat. One day, after about six months, she came in and said she would have to quit.
"But why?" asked the disappointed wife.
She hemmed and hawed and said she didn't want to say, but the wife was persistent, so finally she said, "Well on my day off a couple of months ago I met this good-looking fellow from over in the next county, and well, I'm pregnant."
The wife said, "Look, we don't want to lose you. My husband and I don't have children, and we'll adopt your baby if you will stay."
She talked to her husband; he agreed, and the maid said she would stay. The baby came, they adopted it, and all went well.
After several months though, the maid came in again and said that she would have to quit. The wife questioned her, found out that she was pregnant again, talked to her husband, and offered to adopt the baby if she would stay. She agreed, had the baby, they adopted it, and life went on as usual.
In a few months, however, she again said she would have to leave. Same thing. She was pregnant. They made the same offer, she agreed, and they adopted the third baby. She worked for a week or two, but then said, "I am definitely leaving this time."
"Don't tell me you're pregnant again?" asked the lady of the house.
"No," she said, "there are just too many kids here to pick up after."

Return to: Top of Page, List of Un-Categorizable Jokes, My Little Sister's Jokes,
---
Dog Quotes
"Whoever said you can't buy happiness forgot about puppies." -- Gene Hill
"Dogs feel very strongly that they should always go with you in the car, in case the need should arise for them to bark violently at nothing right in your ear." -- Dave Barry
"Outside of a dog, a book is probably man's best friend; inside of a dog, it's too dark to read." -- Groucho Marx
"To his dog, every man is Napoleon; hence the constant popularity of dogs." -- Aldous Huxley
"A dog teaches a boy fidelity, perseverance, and to turn around three times before lying down." -- Robert Benchley
"Did you ever walk into a room and forget why you walked in? I think that's how dogs spend their lives." -- Sue Murphy
"I loathe people who keep dogs. They are cowards who haven't got the guts to bite people themselves." -- August Strindberg
"No animal should ever jump up on the dining room furniture unless absolutely certain that he can hold his own in the conversation." -- Fran Lebowitz
"Ever consider what dogs must think of us? I mean, here we come back from a grocery store with the most amazing haul -- chicken, pork, half a cow. They must think we're the greatest hunters on earth!" -- Anne Tyler
"I wonder if other dogs think poodles are members of a weird religious cult." -- Rita Rudner
"My dog is worried about the economy because Alpo is up to 99 cents a can. That's almost $7.00 in dog money." -- Joe Weinstein
"If I have any beliefs about immortality, it is that certain dogs I have known will go to heaven, and very, very few persons." -- James Thurber
"You enter into a certain amount of madness when you marry a person with pets." -- Nora Ephron
"Don't accept your dog's admiration as conclusive evidence that you are wonderful." -- Ann Landers
"Women and cats will do as they please, and men and dogs should relax and get used to the idea." -- Robert A. Heinlein
"In order to keep a true perspective of one's importance, everyone should have a dog that will worship him and a cat that will ignore him." -- Dereke Bruce, Taipei, Taiwan
"Of all the things I miss from veterinary practice, puppy breath is one of the most fond memories!" -- Dr. Tom Cat
"There is no psychiatrist in the world like a puppy licking your face." -- Ben Williams
"When a man's best friend is his dog, that dog has a problem." -- Edward Abbey
"No one appreciates the very special genius of your conversation as the dog does." -- Christopher Morley
"A dog is the only thing on earth that loves you more than he loves himself." -- Josh Billings
Submitted by Barb, Unionville, Pa.

Return to: Top of Page, List of Jokes about Animals, My Little Sister's Jokes,
---
A blond calls an import parts warehouse...
and asks for a 28- ounce water pump. "A what?" says the confused parts guy. "My husband says he needs a 28-ounce water pump."
"A 28-ounce water pump? What kind of car does it fit?"
"A Datsun."
As the parts guy writes down "Datsun, 28 oz. water pump" the light in his head goes on. "Oh yes ma'am. We've got 28-ounce water pumps. We have 24-ounce and 26-ounce water pumps too."
"Finally," she says. "You're the first place I've called that knew what I was talking about." "Yes ma'am.
That's because we're a full-service parts warehouse; it's our job to have the parts you need, like a 28-ounce water pump," he says, smiling, as he jots down customer pick-up, Datsun 280Z water pump, part number...
Submitted by Bill, Ardmore, Pa.

Return to: Top of Page, Blonde Joke List, My Little Sister's Jokes,
---
Why God Made Moms ...
Answers given by 2nd grade school children to the following questions
Why did God make mothers?
She's the only one who knows where the scotch tape is.
Mostly to clean the house.
To help us out of there when we were getting born.
How did God make mothers?
He used dirt, just like for the rest of us.
Magic plus super powers and a lot of stirring.
God made my mom just the same like he made me. He just used bigger parts.
What ingredients are mothers made of?
God makes mothers out of clouds and angel hair and everything nice in the world and one dab of mean.
They had to get their start from men's bones. Then they mostly use string, I think.
Why did God give you your mother and not some other mom?
We're related.
God knew she likes me a lot more than other people's mom like me.
What kind of a little girl was your mom?
My mom has always been my mom and none of that other stuff.
I don't know because I wasn't there, but my guess would be pretty bossy.
They say she used to be nice.
What did mom need to know about dad before she married him?
His last name.
She had to know his background. Like is he a crook? Does he get drunk on beer?
Does he make at least $800 a year? Did he say NO to drugs and YES to chores?
Why did your mom marry your dad?
My dad makes the best spaghetti in the world. And my mom eats a lot
She got too old to do anything else with him.
My grandma says that mom didn't have her thinking cap on.
Who's the boss at your house?
Mom doesn't want to be boss, but she has to because dad's such a goof ball.
Mom. You can tell by room inspection. She sees the stuff under the bed.
I guess mom is, but only because she has a lot more to do than dad.
What's the difference between moms and dads?
Moms work at work and work at home and dads just go to work at work.
Moms know how to talk to teachers without scaring them.
Dads are taller and stronger, but moms have all the real power 'cause that's who you got to ask if you want to sleep over at your friends.
Moms have magic, they make you feel better without medicine..
What does your mom do in her spare time?
Mothers don't do spare time.
To hear her tell it, she pays bills all day long.
What would it take to make your mom perfect?
On the inside she's already perfect. Outside, I think some kind of plastic surgery.
Diet. You know, her hair. I'd diet, maybe blue.
If you could change one thing about your mom, what would it be?
She has this weird thing about me keeping my room clean. I'd get rid of that.
I'd make my mom smarter. Then she would know it was my sister who did it not me.
I would like for her to get rid of those invisible eyes on the back of her head.
Submitted by Kenneth, Shropshire, England

Return to: Top of Page, List of Cute Kids Sayings, My Little Sister's Jokes,
---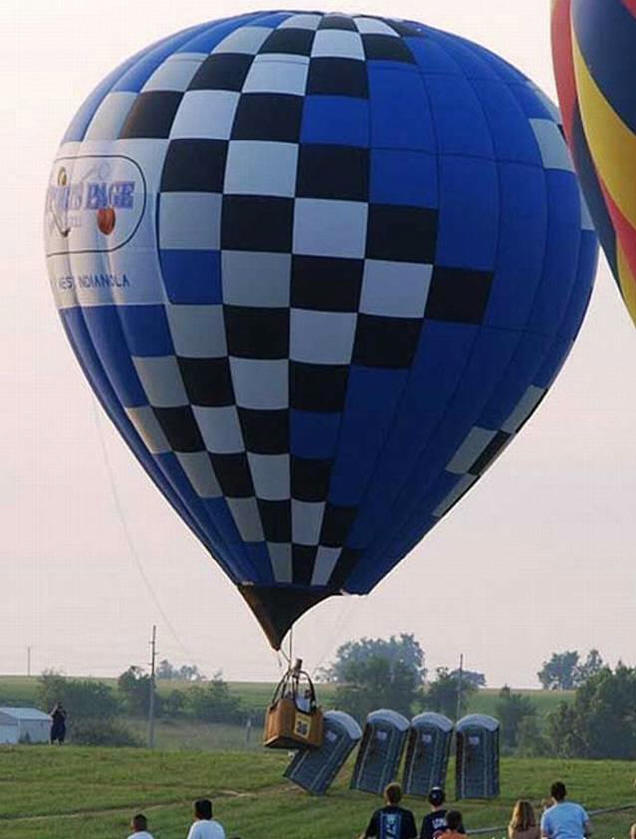 Submit by Tim, Pensacola, Fl.
Return to: Top of Page, List of Photos, My Little Sister's Jokes,
---