When I returned home from college for a break, I noticed a paper...
... posted on the refrigerator. It listed some goals my dad had set for himself: Help wife more; lose weight; be more productive at work.
I promptly added: "Send Michelle money every month."
A few days later my brother wrote: "Make payments on car for Jason."
Then my boyfriend joined in with: "Buy Tom a Jeep."
Finally my father added a new goal to his amended list: "Wean kids."
Submitted by Bill, Ardmore, Pa.

Return to: Top of Page, List of Jokes About Marriage, My Little Sister's Jokes,
---
A paraprosdokian is a figure of speech...
... in which the latter part of a sentence or phrase is surprising or unexpected in a way that causes the reader or listener to reframe or reinterpret the first part. It is frequently used for humorous or dramatic effect, sometimes producing an anticlimax. Some paraprosdokians not only change the meaning of an earlier phrase, but also play on the double meaning.
Some examples.
I asked God for a bike, but I know God doesn't work that way. So I stole a bike and asked for forgiveness.
Do not argue with an idiot. He will drag you down to his level and beat you with experience.
I want to die peacefully in my sleep, like my grandfather. Not screaming and yelling like the passengers in his car.
Going to church doesn't make you a Christian any more than standing in a garage makes you a car.
Light travels faster than sound. This is why some people appear bright until you hear them speak.
If I agreed with you we'd both be wrong.
We never really grow up, we only learn how to act in public.
War does not determine who is right - only who is left.
Knowledge is knowing a tomato is a fruit; wisdom is not putting it in a fruit salad.
The early bird might get the worm, but the second mouse gets the cheese.
Evening news is where they begin with 'Good evening', and then proceed to tell you why it isn't.
To steal ideas from one person is plagiarism. To steal from many is research.
A bus station is where a bus stops. A train station is where a train stops. On my desk, I have a work station.
How is it one careless match can start a forest fire, but it takes a whole box to start a campfire?
Dolphins are so smart that within a few weeks of captivity, they can train people to stand on the very edge of the pool and throw them fish.
A bank is a place that will lend you money, if you can prove that you don't need it.
Whenever I fill out an application, in the part that says "If an emergency, notify..." I put "DOCTOR".
I didn't say it was your fault, I said I was blaming you.
Why does someone believe you when you say there are four billion stars, but check when you say the paint is wet?
Why do Americans choose from just two people to run for president and 50 for Miss America ?
Behind every successful man is his woman. Behind the fall of a successful man is usually another woman.
A clear conscience is usually the sign of a bad memory.
You do not need a parachute to skydive. You only need a parachute to skydive twice.
The voices in my head may not be real, but they have some good ideas!
Always borrow money from a pessimist. He won't expect it back.
A diplomat is someone who can tell you to go to hell in such a way that you will look forward to the trip.
Money can't buy happiness, but it sure makes misery easier to live with.
Some cause happiness wherever they go. Others whenever they go.
There's a fine line between cuddling and holding someone down so they can't get away.
I used to be indecisive. Now I'm not sure.
I always take life with a grain of salt, plus a slice of lemon, and a shot of tequila.
When tempted to fight fire with fire, remember that the Fire Brigade usually uses water.
You're never too old to learn something stupid.
Nostalgia isn't what it used to be.
Some people hear voices. Some see invisible people. Others have no imagination whatsoever.
A bus is a vehicle that runs twice as fast when you are after it as when you are in it.
If you are supposed to learn from your mistakes, why do some people have more than one child?
Change is inevitable, except from a vending machine.
Submitted by Cathy, Storrington, England!

Return to: Top of Page, List of Humorous Sayings, My Little Sister's Jokes,
---
A bartender is sitting behind the bar on a typical day...
... when the door bursts open and in come four exuberant blondes.
They come up to the bar, order five bottles of champagne and ten glasses, take their order and sit down at a large table. The corks are popped, the glasses are filled and they begin toasting and chanting, "51 days, 51 days, 51 days!"
Soon, three more blondes arrive, take up their drinks and the chanting grows. "51 days, 51 days, 51 days!" Two more blondes show up and soon their voices are joined in raising the roof. "51 days, 51 days, 51days!" Finally, the tenth blonde comes in with a picture under her arm. She walks over to the table, sets the picture in the middle and the table erupts even more loudly in chant.
Up jump the others, they begin dancing around the table, exchanging high-fives, all the while chanting "51 days, 51 days, 51 days!" The bartender can't contain his curiosity any longer, so he walks over to the table. There in the center is a beautifully framed child's puzzle of the Cookie Monster.
When the frenzy dies down a little bit, the bartender asks one of the blondes, "What's all the chanting and celebration about?"
The blonde who brought in the picture pipes in, "Everyone thinks that blondes are dumb and they make fun of us. So, we decided to set the record straight. Ten of us got together, bought that puzzle and put it together. The side of the box said 2-4 years, but we put it together in just 51 days!"

Return to: Top of Page, Blonde Joke List, My Little Sister's Jokes,
---
People are always on the lookout for a new diet.
The trouble with most diets is that you don't get enough to eat (the starvation diet), you don't get enough variation (the liquid diet) or you go broke (the all-meat diet). Consequently, people tend to cheat of their diets, or quit after 3 days. Well, now there's the new Toddler Miracle Diet.
Over the years you may have noticed that most two year olds are trim. Now the formula to their success is available to all in this new diet. You may want to consult your doctor before embarking on this diet, otherwise, you may be seeing him afterwards. Good Luck !!!
DAY ONE
Breakfast: One scrambled egg, one piece of toast with grape jelly. Eat 2 bites of egg, using your fingers; dump the rest on the floor. Take 1 bite of toast, then smear the jelly over your face and clothes.
Lunch: Four crayons (any color), a handful of potato chips, and a glass of milk (3 sips only, then spill the rest).
Dinner: A dry stick, two pennies and a nickel, 4 sips of flat Pepsi.
Bedtime snack: Throw a piece of toast on the kitchen floor.
DAY TWO
Breakfast: Pick up stale toast from kitchen floor and eat it. Drink half bottle of vanilla extract or one vial of vegetable dye.
Lunch: Eat a half tube of "Pulsating Pink" lipstick and a handful of Purina Dog Chow (any flavor). One ice cube, if desired.
Afternoon snack: Lick an all-day sucker until sticky, take outside, drop in dirt. Retrieve and continue slurping until it is clean again. Then bring inside and drop on rug.
Dinner: A rock or an uncooked bean, which should be thrust up your left nostril. Pour Grape Kool-Aid over mashed potatoes; eat with spoon.
DAY THREE
Breakfast: Two pancakes with plenty of syrup, eat one with fingers, rub in hair. Glass of milk; drink half, stuff other pancake in glass. After breakfast, pick up yesterdays sucker from rug, lick off fuzz, put it on the cushion of best chair.
Lunch: Three matches, peanut butter and jelly sandwich. Spit several bites onto the floor. Pour glass of milk on table and slurp up.
Dinner: Dish of ice cream, handful of potato chips, some red punch. Try to laugh some punch through your nose, if possible.
FINAL DAY
Breakfast: A quarter tube of toothpaste (any flavor), bit of soap, an olive. Pour a glass of milk over bowl of cornflakes, add half a cup of sugar. Once cereal is soggy, drink milk and feed cereal to dog.
Lunch: Eat bread crumbs off kitchen floor and dining room carpet. Find that sucker and finish eating it.
Dinner: A glass of spaghetti and chocolate milk. Leave meatball on plate. Stick of mascara for dessert.
Submitted by Kenneth, Shropshire, England

Return to: Top of Page, List of Cute Kids Sayings, My Little Sister's Jokes,
---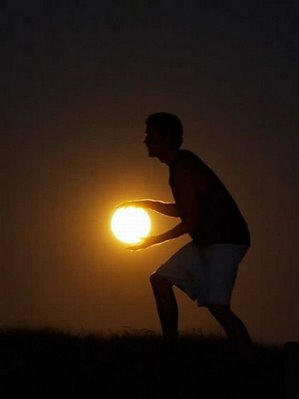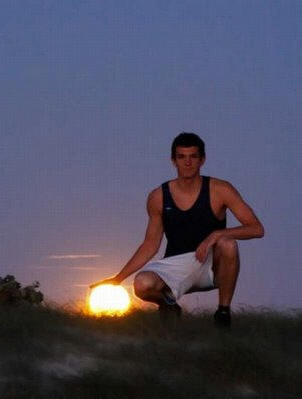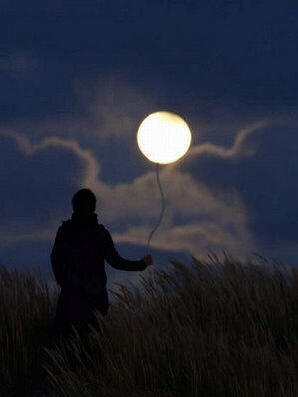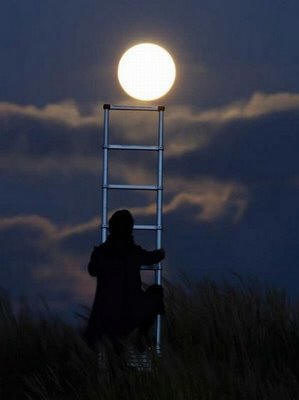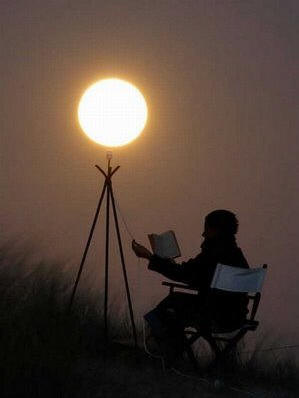 Submitted by former Emmitsburg Mayor Ed!

Return to: Top of Page, List of Photos, My Little Sister's Jokes,
---