Signs Technology has Taken Over Your Life
Your stationery is more cluttered than Warren Beatty's address book. The letterhead lists a fax number, email addresses for two online services, and your Internet address, which spreads across the breadth of the letterhead and continues to the back. In essence, you have conceded that the first page of any letter you write is letterhead.
You have never sat through an entire movie without having at least one device on your body beep or buzz.
You need to fill out a form that must be typewritten, but you can't because there isn't one typewriter in your house, only computers with laser printers.
You think of the gadgets in your office as "friends," but you forget to send your father a birthday card.
You disdain people who use low baud rates.
When you go into a computer store, you eavesdrop on a salesperson talking with customers, and you butt in to correct him and spend the next twenty minutes answering the customers' questions, while the salesperson stands by silently, nodding his head.
You use the phrase "digital compression" in a conversation without thinking how strange your mouth feels when you say it.
You constantly find yourself in groups of people to whom you say the phrase "digital compression." Everyone understands what you mean, and you are not surprised or disappointed that you don't have to explain it.
You know Bill Gates' email address, but you have to look up your own social security number.
You stop saying "phone number" and replace it with "voice number," since we all know the majority of phone lines in any house are plugged into contraptions that talk to other contraptions.
You sign Christmas cards by putting :) next to your signature.
Off the top of your head, you can think of nineteen keystroke symbols that are far more clever than :).
You back up your data every day.
You print the itinerary of your vacation from a scheduler software.
You pack the laptop computer first for any trip.
You know more about the computer than about all of your friends.
You think jokes about being unable to program a VCR are stupid.
On vacation, you are reading a computer manual and turning the pages faster than everyone else who is reading John Grisham novels.
The thought that a CD could refer to finance or music rarely enters your mind.
You are able to argue persuasively the Ross Perot's phrase "electronic town hall" makes more sense than the term "information superhighway," but you don't because, after all, the man still uses hand drawn pie charts.
You go to computer trade shows and map out your path of the exhibit hall in advance. But you cannot give someone directions to your house without looking up the street names.
You would rather get more dots per inch than miles per gallon.
You become upset when a person calls you on the phone to sell you something, but you think it's okay for a computer to call and demand that you start pushing buttons on your telephone to receive more information about the product it is selling.
You know without a doubt that disks come in five and a quarter and three and a half inch sizes.
Al Gore strikes you as an "intriguing" fellow.
You own a set of itty-bitty screwdrivers and you actually know where they are.
While contemporaries swap stories about their recent hernia surgeries, you compare mouse induced index finger strain with a nine-year-old.
You are so knowledgeable about technology that you feel secure enough to say "I don't know" when someone asks you a technology question instead of feeling compelled to make something up.
You rotate your screen savers more frequently than your automobile tires.
. You have a functioning home copier machine, but every toaster you own turns bread into charcoal.
You have ended friendships because of irreconcilably different opinions about which is better, the track ball or the track pad.
You understand all the jokes in this message. If so, my friend, technology has taken over your life. We suggest, for your own good, that you go lie under a tree and write a haiku. And don't use a laptop.
You email this message to your friends over the net. You'd never get around to showing it to them in person or reading it to them on the phone. In fact, you have probably never met most of these people face-to-face.
You don't even read magazine articles anymore, unless someone's keyed them into email and forwarded it to you.
While you're away from home, the first three numbers you call are your voice net, a bulletin board, and one of your email accounts.
You are reading this from a screen.
Return to: Top of Page, Computer Joke List, My Little Sister's Jokes,
---
Forty Gypsies arrive at the Pearly Gates in their Transit vans and caravans.
St Peter goes into the gatehouse and phones up God, saying. 'I've got 40 travellers here. Can I let them in?'
God says 'We are over quota on Gypsies. Go out and tell them to choose between them which are the 12 most worthy, and I will let just the dozen in.'
Less than a minute later St Peter is on the phone to God again. 'They've gone', he tells God.
'What?' says God, 'All 40 of them?'
'No, the gates'
Submitted by Cathy, Storrington, England

Return to: Top of Page, List of Ethnic Jokes, My Little Sister's Jokes,
---
Interesting Facts
If you toss a penny 10000 times, it will not be heads 5000 times, but more like 4950. The heads picture weighs more, so it ends up on the bottom.
The glue on Israeli postage stamps is certified kosher.
Every time you lick a stamp, you're consuming 1/10 of a calorie.
The longest word in the English language, according to the Oxford English Dictionary, is pneumonoultramicroscopicsilicovolcanoconiosis. The only other word with the same amount of letters is pneumonoultramicroscopicsilicovolcanoconioses, its plural.
Hydroxydesoxycorticosterone and hydroxydeoxycorticosterones are the largest anagrams.
An ostrich's eye is bigger than it's brain.
Ben and Jerry's send the waste from making ice cream to local pig farmers to use as feed. Pigs love the stuff, except for one flavor: Mint Oreo.
Al Capone's business card said he was a used furniture dealer.
Wilma Flintstone's maiden name was Wilma Slaghoopal, and Betty Rubble's Maiden name was Betty Jean Mcbricker.
111,111,111 x 111,111,111 = 12,345,678,987,654,321
Dueling is legal in Paraguay as long as both parties are registered blood donors.
Submitted by Kenneth, Shropshire, England

Return to: Top of Page, List of Interesting Facts, My Little Sister's Jokes,
---
When I bought my Blackberry I thought about the 30-year business...
... I ran with 1800 employees, all without a cell phone that plays music, takes videos, pictures and communicates with Facebook and Twitter. I signed up under duress for Twitter and Facebook, so my seven kids, their spouses, 13 grandkids and 2 great grand kids could communicate with me in the modern way. I figured I could handle something as simple as Twitter with only 140 characters of space.
That was before one of my grandkids hooked me up for Tweeter, Tweetree, Twhirl, Twitterfon, Tweetie and Twittererific Tweetdeck, Twitpix and something that sends every message to my cell phone and every other program within the texting world.
My phone was beeping every three minutes with the details of everything except the bowel movements of the entire next generation. I am not ready to live like this. I keep my cell phone in the garage in my golf bag.
The kids bought me a GPS for my last birthday because they say I get lost every now and then going over to the grocery store or library. I keep that in a box under my tool bench with the Blue tooth [it's red] phone I am supposed to use when I drive. I wore it once and was standing in line at Barnes and Noble talking to my wife and everyone in the nearest 50 yards was glaring at me. I had to take my hearing aid out to use it, and I got a little loud.
I mean the GPS looked pretty smart on my dash board, but the lady inside that gadget was the most annoying, rudest person I had run into in a long time. Every 10 minutes, she would sarcastically say, "Re-calc-ul-ating." You would think that she could be nicer. It was like she could barely tolerate me. She would let go with a deep sigh and then tell me to make a U-turn at the next light. Then if I made a right turn instead…well, it was not a good relationship.
When I get really lost now, I call my wife and tell her the name of the cross streets and while she is starting to develop the same tone as Gypsy, the GPS lady, at least she loves me.
To be perfectly frank, I am still trying to learn how to use the cordless phones in our house. We have had them for 4 years, but I still haven't figured out how I can lose three phones all at once and have run around digging under chair cushions and checking bathrooms and the dirty laundry baskets when the phone rings.
The world is just getting too complex for me. They even mess me up every time I go to the grocery store. You would think they could settle on something themselves but this sudden "Paper or Plastic?" every time I check out just knocks me for a loop. I bought some of those cloth reusable bags to avoid looking confused, but I never remember to take them in with me.
Now I toss it back to them. When they ask me, "Paper or Plastic?" I just say, "Doesn't matter to me. I am bi-sacksual." Then it's their turn to stare at me with a blank look. I was recently asked if I tweet. I answered, No, but I do toot a lot."
Submitted by Bill, Ardmore, Pa.

Return to: Top of Page, List of Jokes About Aging, My Little Sister's Jokes ,
---
Jay Walking -
Download Video
Submitted by Bill, Ardmore, Pa.

Return to: Top of Page, List of Audio/Videos, My Little Sister's Jokes,
---
Good Road-Hugging Tire

Can someone bring the driver a shot of Jack and a pair of clean shorts?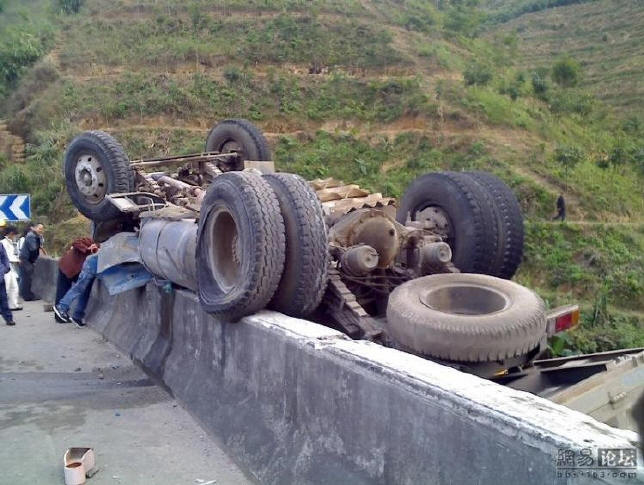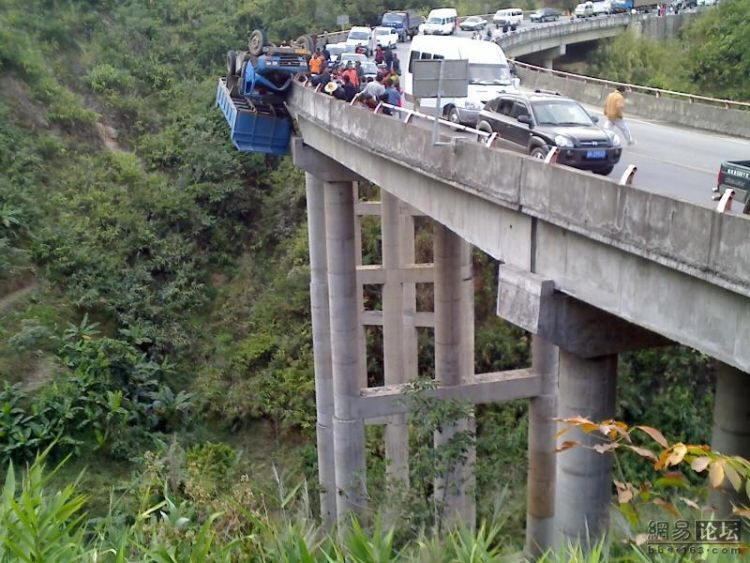 Submitted by former Emmitsburg Mayor Ed.

Return to: Top of Page, List of Photos, My Little Sister's Jokes,
---