A blond was taking her first skydiving lesson...
The instructor told her to jump out of the plane and pull her rip cord, explaining that he himself would jump out right behind her so that they would go down together. Barbara understood and was ready.

Just before it was time for the blond to jump out of the plane, the instructor reminded her that he would be right behind her. She jumped, and, after being in the air for a few seconds, pulled the rip cord. The instructor followed her out of the plane.

He pulled his rip cord but the parachute didn't open. As he struggled to pull the emergency rip cord, he shot downward and darted past Barbara.
Seeing this, the blond quickly undid the straps to her own parachute, and yelled after him, "So you wanna race, huh?!"
Submitted by Kenneth, Shropshire, England

Return to: Top of Page, Blonde Joke List, My Little Sister's Jokes,
---
Things to Ponder
I used to eat a lot of natural foods until I learned that most people die of natural causes.
Gardening Rule: When weeding, the best way to make sure you are removing a weed and not a valuable plant is to pull on it. If it comes out of the ground easily, it is a valuable plant.
The easiest way to find something lost around the house is to buy a replacement.
There are two kinds of pedestrians: the quick and the dead.
An unbreakable toy is useful for breaking other toys.
If quitters never win, and winners never quit, then who is the fool who said, "Quit while you're ahead?"
Health is merely the slowest possible rate at which one can die
The only difference between a rut and a grave is the depth.
Give a person a fish and you feed them for a day; teach that person to use the Internet and they won't bother you for weeks.
Some people are like Slinkies . . . not really good for anything, but you still can't help but smile when you see one tumble down the stairs.
Health nuts are going to feel stupid someday, lying in hospitals dying of nothing.
Have you noticed since everyone has a camcorder these days no one talks about seeing UFOs like they used to?
Whenever I feel blue, I start breathing again.
All of us could take a lesson from the weather. It pays no attention to criticism.
Why does a slight tax increase cost you two hundred dollars and a substantial tax cut saves you thirty cents?
In the 60's, people took acid to make the world weird. Now the world is weird and people take Prozac to make it normal.
Politics is supposed to be the second oldest profession. I have come to realize that it bears a very close resemblance to the first.
How is it one careless match can start a forest fire, but it takes a whole box to start a campfire?
Submitted by Bill, Ardmore, PA.

Return to: Top of Page, List of Humorous Sayings, My Little Sister's Jokes,
---
One day during cooking class...
..., the teacher was extolling her secrets for preparing perfect sauces.

When she ordered us to the stoves to prepare our assignments, she said, "Don't forget to use wooden spoons."

As I stirred my sauce, I contemplated the physics behind the mystery of the wooden spoon, and decided it must have something to do with heat conduction.

I approached the teacher to test my theory.

"Why wooden spoons?" I asked.

"Because," she replied, "if I have to sit here listening to twenty-three metal spoons banging against metal pots, I'll go nuts."
Submitted by Vicki, Downingtown, Pa.

Return to: Top of Page, Clean Joke List, My Little Sister's Jokes,
---
A young couple were touring southern Florida and happened to stop at a rattlesnake farm...
... they discovered along the road. After seeing the sights, they engaged in small talk with the man that handled the snakes.

"Gosh!" exclaimed the young woman. "You certainly have a dangerous job. Don't you ever get bitten by the snakes?"

"Yes, on rare occasions," answered the handler.

"Well," she continued, "what do you do when you're bitten by a snake?"

"I always carry a razor-sharp knife in my pocket, and as soon as I am bitten, I make cut across the fang entry and then suck the poison from the wound."

"What, uh...what would happen if you were to accidentally sit on a rattler?" persisted the woman.

"Ma'am," answered the snake handler, "that will be the day I learn who my real friends are."
Submitted by Dave, Bolder, Co.

Return to: Top of Page, List of Un-Categorizable Jokes, My Little Sister's Jokes,
---
Somewhat skeptical of his son's new-found determination to become the next Charles Atlas...
... the father nevertheless followed the teenager over to the weight-lifting department. "Please, Dad," whined the boy, "I promise I'll use them every day."

"I don't know, Michael. It's really a big commitment on your part," the father pointed out.

"Please, Dad?"

"They're not cheap either."

"I'll use them Dad, I promise. You'll see."

Finally won over, the father paid for the equipment and headed for the door.

From the corner of the store he heard his son yell, "What! You mean I have to carry them to the car?!"

Return to: Top of Page, List of Cute Kids Sayings, My Little Sister's Jokes,
---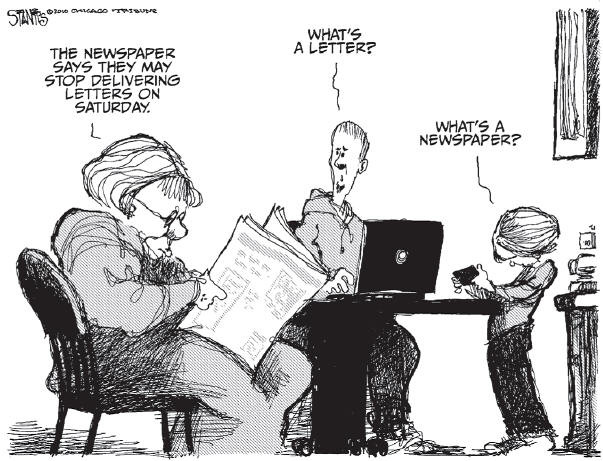 Return to: Top of Page, List of Photos, My Little Sister's Jokes,
---