We've all been interviewed for jobs.
And, we've all spent most of those interviews thinking about what not to do. Don't bite your nails. Don't fidget. Don't interrupt. Don't belch. If we did any of the don'ts, we knew we'd disqualify ourselves instantly. But some job applicants go light years beyond this. We surveyed top personnel executives of 100 major American corporations and asked for stories of unusual behavior by job applicants. The lowlights:
"...stretched out on the floor to fill out the job application."
"She wore a Walkman and said she could listen to me and the music at the same time."
"A balding candidate abruptly excused himself. Returned to office a few minutes later, wearing a hairpiece."
"...asked to see interviewer's resume to see if the personnel executive was qualified to judge the candidate."
"... announced she hadn't had lunch and proceeded to eat a hamburger and french fries in the interviewer's office wiping the ketchup on her sleeve."
"Stated that, if he were hired, he would demonstrate his loyalty by having the corporate logo tattooed on his forearm."
"Interrupted to phone his therapist for advice on answering specific interview questions."
"When I asked him about his hobbies, he stood up and started tap dancing around my office."
"At the end of the interview, while I stood there dumbstruck, went through my purse, took out a brush, brushed his hair, and left."
"...pulled out a Polaroid camera and snapped a flash picture of me. Said he collected photos of everyone who interviewed him."
"Said he wasn't interested because the position paid too much."
"While I was on a long distance phone call, the applicant took out a copy of Penthouse, and looked through the photos only, stopping longest at the centerfold."
"During the interview, an alarm clock went off from the candidate's brief case. He took it out, shut it off, apologized and said he had to leave for another interview."
"A telephone call came in for the job applicant. It was from his wife. His side of the conversation went like this: 'Which company? When do I start? What's the salary?' I said, 'I assume you're not interested in conducting the interview any further.' He promptly responded, 'I am as long as you'll pay me more.' I didn't hire him, but later found out there was no other job offer. It was a scam to get a higher offer."
"His attaché [case] opened when he picked it up and the contents spilled, revealing ladies' undergarments and assorted makeup and perfume."
"Candidate said he really didn't want to get a job, but the unemployment office needed proof that he was looking for one."
"...asked who the lovely babe was, pointing to the picture on my desk. When I said it was my wife, he asked if she was home now and wanted my phone number. I called security."
"Pointing to a black case he carried into my office, he said that if he was not hired, the bomb would go off. Disbelieving, I began to state why he would never be hired and that I was going to call the police. He then reached down to the case, flipped a switch, and ran. No one was injured, but I did need to get a new desk."

Return to: Top of Page, List of Jokes about Work, My Little Sister's Jokes,
---
"How was your golf game, dear?" asked a wife...
"Well, I was hitting pretty well, but my eyesight's gotten so bad I couldn't see where the ball went."
"But you're seventy-five years old, Jack!" admonished his wife, "Why don't you take my brother Scott along?"
"But he's eighty-five and doesn't even play golf anymore," protested Jack.
"But he's got perfect eyesight. He could watch your ball," Tracy pointed out.
The next day Jack teed off with Scott looking on. Jack swung, and the ball disappeared down the middle of the fairway.
"Do you see it?" asked Jack.
"Yup," Scott answered.
"Well, where is it?" yelled Jack, peering off into the distance.
"I forgot."
Submitted by Dick, Williamsport, Md.

Return to: Top of Page, List of Jokes About Aging, My Little Sister's Jokes ,
---
The Committee for the Reduction of Redundancy and the Antiproliferation of Repetition...
.... has decided not to meet until they have their first meeting and thus will not be meeting until the first time.
Their Pre-meeting Statement wanted to make this clear before they had their first meeting, so that it would not be confusing.
So their first meeting will actually be their first meeting and they will not have a meeting before the first meeting.
This should avoid having people show up for their first meeting before it is held, since to do so would be confusing to those who did so and this is what they want to avoid by reducing the confusion and lessening the repetition.

Return to: Top of Page, Groaner Joke List, My Little Sister's Jokes,
---
Redneck Computer Glossary
"Hard drive" - Trying to climb a steep, muddy hill with 3 flat tires and pulling a trailer load of fertilizer.
"Keyboard" - Place to hang your truck keys.
"Window" - Place in the truck to hang your guns.
"Modem" - How you got rid of your dandelions.
"ROM" - Delicious when you mix it with coca cola.
"Byte" - First word in a kiss-off phrase.
"Reboot" - What you do when the first pair gets covered with barnyard stuff.
"Network" - Activity meant to provide bait for your trout line.
"Mouse" - Fuzzy, soft thing you stuff in your beer bottle in order to get a free case.
"LAN" - To borrow as in, "Hey Delbert! LAN me yore truck."
"Cursor" - What some guys do when they are mad at their wife and/or girlfriend.
"bit" - A wager as in, "I bit you can't spit that watermelon seed across the porch long ways."
"digital control" - What yore fingers do on the TV remote.
"packet" - What you do to a suitcase or Wal-Mart bag before a trip.
Submitted by Kenneth, Shropshire, England

Return to: Top of Page, Computer Joke List, My Little Sister's Jokes,
---
Bubba and Bobby Joe rented a boat and fished in a lake every day.
One day they caught 30 fish. Bubba said to Bobby Joe,
"Mark this here spot so that we can come back right here again tomorrow."
The next day, when they were driving to rent the boat, the Bubba asked Bobby Joe, "Bobby Joe, did you mark that there spot like ah tole ya?"
His friend replied, "Shore nuff, I put a big ole 'X' on the bottom of the boat."
"You stupid fool! Now, what we gonna do if we don't get that same boat today?!"
Submitted by Bill, Ardmore, Pa.

Return to: Top of Page, List of Redneck Jokes, My Little Sister's Jokes,
---
Shark's Revenge -
Download Video
Submitted by Kenneth, Shropshire, England

Return to: Top of Page, List of Audio/Videos, My Little Sister's Jokes,
---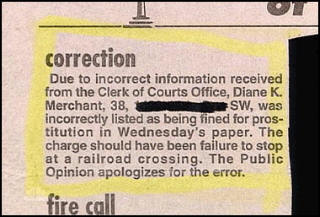 Return to: Top of Page, List of Photos, My Little Sister's Jokes,
---