There was a poor old Irish cobbler...
... whose shop was next door to a very upscale French restaurant. Every day at lunch time, Mike, the Irish gent, would go out the back of his shop and eat his soda bread and maybe a kipper or piece of Irish blue cheese while smelling the wonderful odors coming from the restaurant's kitchen.
One morning, the Irishman was surprised to receive an invoice in the mail from the adjoining restaurant for "enjoyment of food"
Mystified, he marched right over to the restaurant to point out that he had not bought a thing from them.
The manager said, "You're enjoying our food, so you should pay us for it." The Irishman refused to pay and the restaurant took him to court.
At the hearing, the judge asked the restaurant to present their side of the case. The manager said, "Every day, this man comes and sits outside our kitchen and smells our food while eating his. It is clear that we are providing added value to his poor food and we deserve to be compensated for it."
The judge turned to Mike and said, "What do you have to say to that?" The old Irishman didn't say a thing but smiled and stuck his hand in his pocket and rattled the few coins he had inside.
The judge asked him, "What is the meaning of that?" The Irishman replied with a mile wide grin, - "I'm paying for the smell of his food with the sound of my money."
Submitted by Bill, Ardmore, Pa.

Return to: Top of Page, Clean Joke List, My Little Sister's Jokes,
---
A mechanic who worked out of his home had a dog named Mace.
Mace had a bad habit of eating all the grass on the mechanic's lawn, so the mechanic had to keep Mace inside. The grass eventually became overgrown.
One day the mechanic was working on a car in the backyard and dropped his wrench, losing it in the tall grass. He couldn't find it for the life of him, so he decided to call it a day.
That night, Mace escaped from the house and ate all the grass in the backyard. The next morning the mechanic went outside and saw his wrench glinting in the sunlight. Realizing what had happened he looked toward the heavens and proclaimed,
"A grazing Mace, how sweet the hound, that saved a wrench for me!
(I'm sorry ... I don't make these up - I just post them!)

Return to: Top of Page, Groaner Joke List, My Little Sister's Jokes,
---
Political Thoughts
The bigger the ego the thicker the skin,
The bigger the lie the smoother the spin,
The more the disdain the wider the grin -
There's only one goal and that is to win.

The promises made they never will keep,
The artful denial of prejudice deep,
The wondrous reforms that are not, but they're cheap –
The goal is the same. Who cares if we weep?

When to serve all the people is to serve only one,
To distribute the wealth is something they shun,
And the cudgel of fear has only begun –
Democracy's lost. Self-interest has won.
Written & submitted by Lindsay, Melbourne, Australia
Return to: Top of Page, List of Political Jokes, My Little Sister's Jokes,
---
A golf pro dragged himself into the clubhouse looking as though he'd just escaped a tornado.
"What's wrong?" a woman asked.
"I just lost a game to Houlihan," the pro said.
"What? But Houlihan's the worst player I've ever seen. How could he have beaten you?"
"He tricked me," the pro said. "On the first tee, he asked for a handicap. I told him he could have 30, 40, 50 strokes- any handicap he wanted.
He said, 'Just give me two gotchas."
"What's a gotcha?" asked the woman. "That's what I wanted to know," the pro said. "Houlihan said, 'You'll see.' Then, as I was teeing off, just as I had my club poised, he screamed out 'Gotcha!'"
"I can guess what happened," the woman said.
"Sure," the pro said. "The scream threw me off, and I missed the ball completely."
"Understandable," the woman said. "But still, that's only one swing. How did he win the game?"
The pro answered, "You try swinging at a golf ball all day while waiting for that second 'gotcha!'"
Submitted by Kenneth, Shropshire, England

Return to: Top of Page, List of Sports Jokes, My Little Sister's Jokes,
---
Fifteen years ago my wife and I moved into a retirement development...
.... on Florida 's Southeast coast . Our biggest retirement concern was time management. What were we going to do all day? Let me assure you, passing the time is not a problem. Your days will be eaten up by simple, daily activities. Just getting out of your car takes 15 minutes. Trying to find where you parked takes 20 minutes. It takes 1/2 hour on the check-out line in and one hour to return the item the next day.
Let me take you through a typical day. We get up at 5:00 AM, have a quick breakfast and join the early morning 'Walk and Talk Club.' There are about 30 of us, and rain or shine we walk around the streets, all talking at once. Every development has some late risers who stay in bed until 6 AM. After a nimble walk avoiding irate drivers out to make us road kill, we go back home, shower and change for the next activity.
My wife goes directly to the pool for her underwater Pilates class, followed by gasping for breath and CPR. I put on my, 'Ask me about my Grandchildren' T-shirt, my plaid mid-calf shorts, my black socks and sandals and go to the clubhouse lobby for a nice nap.
Before you know it, it's time for lunch. We go to to partake of the many tasty samples dispensed by ladies in white hairnets. All free! After a filling lunch, if we don't have any doctor appointments, we might go to the flea market to see if any new white belts have come in or to buy a Rolex watch for $2.00.
We're usually back home by 2 PM to get ready for dinner. People start lining up for the early bird about 3 PM, but we get there by 3:45 PM, because we're late eaters. The dinners are very popular because of the large portions they serve. You can take home enough food for the next day's lunch and dinner, including extra bread, crackers, packets of mustard, relish, ketchup and Sweet-and-Low along with mints.
At 5:30 PM we're home ready to watch the 6 o'clock news. By 6:30 PM we're fast asleep. Then we get up and make 5 or 6 trips to the bathroom during the night, and it's time to get up and start a new day all over again.
Doctor related activities eat up most of your retirement time. I enjoy reading old magazines in sub-zero temperatures in the waiting room, so I don't mind. Calling for test results also helps the days fly by. It takes at least half an hour just getting through the doctor's phone menu. Then there's the hold time until you're connected to the right party. Sometimes they forget you're holding, and the whole office goes off to lunch.
Should you find you still have time on your hands, volunteering provides a rewarding opportunity to help the less fortunate. Florida has the largest concentration of seniors under five feet tall and they need our help. I myself am a volunteer for 'The Vertically Challenged Over 80.' I coach their basketball team, The Arthritic Avengers.
The hoop is only 4 1/2 feet from the floor. You should see the look of confidence on their faces when they make a slam dunk.
Food shopping is a problem for short seniors or 'bottom feeders' as we call them, because they can't reach the items on the upper shelves. There are many foods they've never tasted. After shopping, most seniors can't remember where they parked their cars and wander the parking lot for hours while their food defrosts.
Lastly, it's important to choose a development with an impressive name. Italian names are very popular in Florida . They convey world traveler, uppity sophistication and wealth. Where would you rather live? Murray 's Condos or the Lakes Of Venice ? There's no difference. They're both owned by Murray, who happens to be a cheap bastard.
I hope this material has been of help to you future retirees. If I can be of any further assistance, please look me up when you're in Florida . I live in The Leaning Condos of Pisa on Boynton Beach ...

Return to: Top of Page, List of Jokes About Aging, My Little Sister's Jokes ,
---
Next time You Want to Whine about Winter...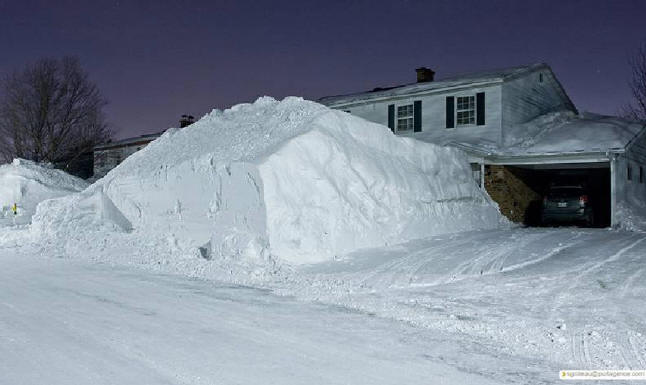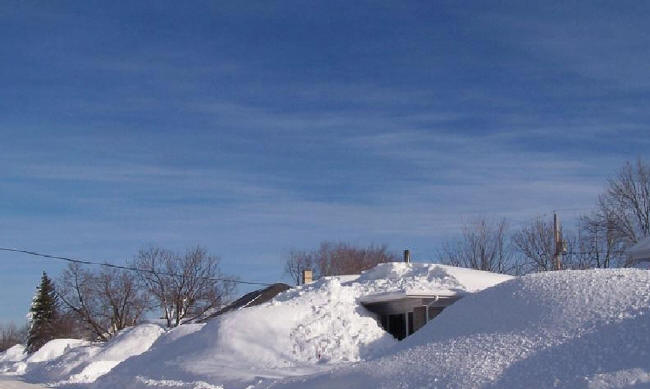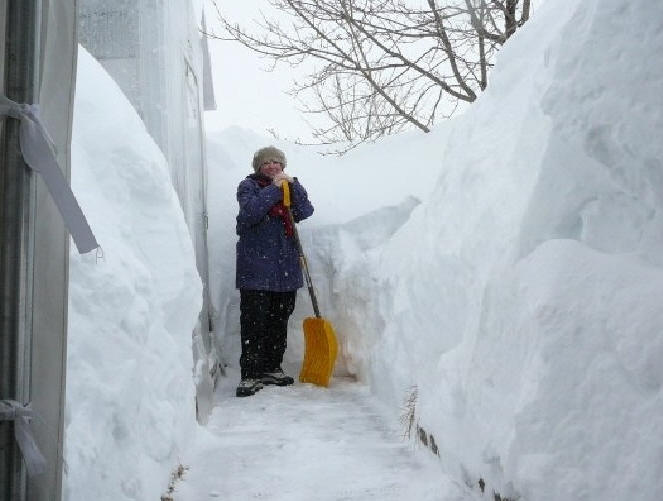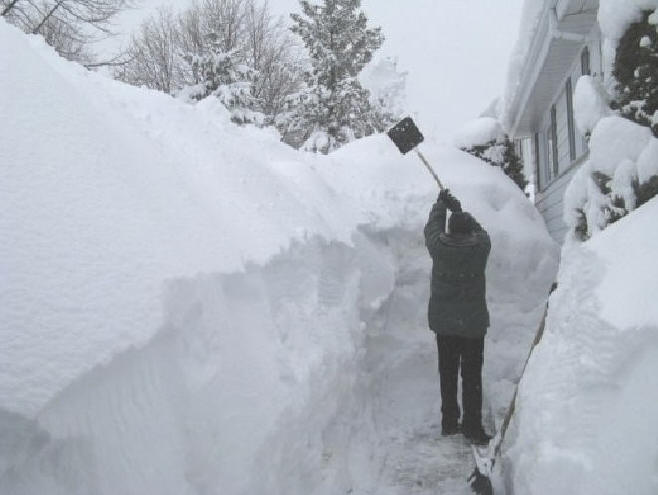 Submitted by Jay, Long Island, NY

Return to: Top of Page, List of Photos, My Little Sister's Jokes,
---