Theory of M&M Evolution

Whenever I get a package of plain M&Ms, I make it my duty to continue the strength and robustness of the candy as a species.

To this end, I hold M&M duels.

Taking two candies between my thumb and forefinger,I apply pressure, squeezing them together until one of them cracks and splinters. That is the "loser," and I eat the inferior one immediately. The winner gets to go another round.

I have found that, in general, the brown and red M&Ms are tougher, and the newer blue ones are genetically inferior. I have hypothesized that the blue M&Ms as a race cannot survive long in the intense theatre of competition that is the modern candy and snack-food world.

Occasionally I will get a mutation, a candy that is misshapen, or pointier, or flatter than the rest. Almost invariably this proves to be a weakness, but on very rare occasions it gives the candy extra strength. In this way, the species continues to adapt to its environment.

When I reach the end of the pack, I am left with one M&M, the strongest of the herd. Since it would make no sense to eat this one as well, I pack it neatly in an envelope and send it to M&M Mars, along with a 3x5 card reading, "Please use this M&M for breeding purposes."

Submitted by Kenneth, Shropshire, England

Return to: Top of Page, Clean Joke List, My Little Sister's Jokes,
---
40 Rules for Living
Give people more than they expect.
Memorize your favorite poem.
Don't believe all you hear, spend all you have, or sleep all you want.
When you say, "I love you," mean it.
When you say, "I'm sorry," look the person in the eye.
Never laugh at anyone's dreams.
Love deeply and passionately. You might get hurt but it's the only way to live life completely.
Don't judge people by their relatives.
Talk slow but think quick.
When someone asks you a question you don't want to answer, smile and ask, "Why do you want to know?"
Remember that great love and great achievements involve great risk.
Call your mom.
Say "Bless you" when you hear someone sneeze.
When you lose, don't lose the lesson.
Remember the three R's: Respect for self; Respect for others; Responsibility for all your actions.
Don't let a little dispute injure a great friendship.
When you realize you've made a mistake, take immediate steps to correct it.
Smile when picking up the phone. The caller will hear it in your voice.
Marry someone you love to talk to. As you get older, conversational skills will be as important as any other.
Spend some time alone.
Open your arms to change, but don't let go of your values.
Remember that silence is sometimes the best answer.
Read more books and watch less TV.
Live a good, honorable life. Then when you get older and think back, you'll get to enjoy it a second time.
Trust in God but lock your car.
A loving atmosphere in your home is so important. Do all you can to create a tranquil, harmonious home.
In disagreements with loved ones, deal with the current situation. Don't bring up the past.
Read between the lines.
Share your knowledge. It's a way to achieve immortality.
Be gentle with the earth.
Pray -- there's immeasurable power in it.
Never interrupt when you are being flattered.
Mind your own business.
Don't trust a lover who doesn't close his/her eyes when you kiss them.
Once a year, go someplace you've never been before.
If you make a lot of money, put it to use helping others while you are living. That is wealth's greatest satisfaction.
Learn the rules then break some.
Remember that the best relationship is one where your love for each other is greater than your need for each other.
Judge your success by what you had to give up in order to get it.
Remember that your character is your destiny.
Submitted by Paul, Oklahoma City, OK

Return to: Top of Page, List of Humorous Sayings, My Little Sister's Jokes,
---
An engineer has what I think is the near perfect solution for airport security!
Here's a solution to all the controversy over full-body scanners at the airports. Have a booth that you can step into that will not X-ray you, but will detonate any explosive device you may have on you.*
It would be a win-win for everyone, and there would be none of this crap about racial profiling and this method would eliminate a long and expensive trial. Justice would be quick and swift..*
Case Closed!
Submitted by Lindsay, Melbourne, Australia

Return to: Top of Page, List of Political Jokes, My Little Sister's Jokes,
---
The Laws of Golf
LAW 1: No matter how bad your last shot was, the worst is yet to come. This law does not expire on the 18th hole, since it has the supernatural tendency to extend over the course of a tournament, a summer and, eventually, a lifetime.
LAW 2: Your best round of golf will be followed almost immediately by your worst round ever. The probability of the latter increases with the number of people you tell about the former.
LAW 3: Brand new golf balls are water-magnetic. Though this cannot be proven in the lab, it is a known fact that the more expensive the golf ball, the greater its attraction to water.
LAW 4: Golf balls never bounce off of trees back into play. If one does, the tree is breaking a law of the universe and should be cut down.
LAW 5: No matter what causes a golfer to muff a shot, all his playing partners must solemnly chant "You looked up" or else invoke the wrath of the universe.
LAW 6: The higher a golfer's handicap, the more qualified he deems himself as an instructor.
LAW 7: Every par-three hole in the world has a secret desire to humiliate golfers. The shorter the hole, the greater its desire.
LAW 8: Topping a 3-iron is the most painful torture known to man.
LAW 9: Palm trees eat golf balls.
LAW 10: Sand is alive. If it isn't, how do you explain the way it works against you?
LAW 11: Golf carts always run out of power at the farthest point from the clubhouse.
LAW 12: A golfer hitting into your group will always be bigger than anyone in your group. Likewise, a group you accidentally hit into will consist of a football player, a professional wrestler, a convicted murderer and an IRS agent -- or some similar combination.
LAW 13: All 3-woods are demon-possessed.
LAW 14: Golf balls from the same sleeve tend to follow one another, particularly out of bounds or into the water (See Law 3).
LAW 15: A severe slice is a thing of awesome power and beauty.
LAW 16: "Nice lag" can usually be translated to "lousy putt." Similarly, "tough break" can usually be translated "way to miss an easy one, sucker."
LAW 17: The person you would most hate to lose to will always be the one who beats you.
LAW 18: The last three holes of a round will automatically adjust your score to what it really should be.
LAW 19: Golf should be given up at least twice per month.
LAW 20: All vows taken on a golf course shall be valid only until sunset.
Submitted by Bill, Ardmore, PA.

Return to: Top of Page, List of Sports Jokes, My Little Sister's Jokes,
---
The following are actual medical records [supposedly] taken from patients' medical charts...
The patient was in his usual state of good health until his airplane ran out of gas and crashed.
I saw your patient today, who is still under our car for physical therapy.
The patient lives at home with his mother, father, and pet turtle, who is presently enrolled in day care three times a week.
She is numb from her toes down.
While in the emergency room, she was examined, X-rated and sent home.
The lab test indicated abnormal lover function.
Occasional, constant, infrequent headaches.
Patient was alert and unresponsive.
When she fainted, her eyes rolled around the room.
Submitted by Barb, Unionville, Pa.

Return to: Top of Page, List of Un-Categorizable Jokes, My Little Sister's Jokes,
---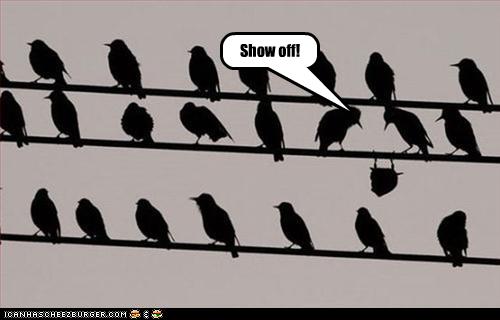 Submitted by former Emmitsburg Mayor Ed!

Return to: Top of Page, List of Photos, My Little Sister's Jokes,
---