Bubba decided to save up and get a hang-glider.
He takes it to the highest mountain, and after struggling to the top, he gets ready to take flight. He takes off running and reaches the edge-- into the wind he goes!
Meanwhile, Maw and Paw Hicks were sittin' on the porch swing talkin bout the good ol days when maw spots the biggest bird she ever seen!
"Look at the size of that bird, Paw!" she exclaims.
Paw raises up," Git my gun, Maw."
She runs into the house, brings out his pump shotgun. He takes careful aim. BANG...BANG.....BANG.....BANG! The monster size bird continues to sail silently over the tree tops.
"I think ya missed him, Paw," she says.
"Yeah," he replies, "but at least he let go of Bubba!"
Submitted by dick, Williamsport, Md.
Return to: Top of Page, List of Redneck Jokes, My Little Sister's Jokes,
---
Our co-worker kept trying to get her mother to fly out for a visit.
"No way am I getting on an air plane," was the inevitable answer.
"Look, Mom, when it's your time to go, it doesn't matter if you're on the ground or in the air."
"I know," said her mother. "I just don't want to be that far off the ground when it's the pilot's time to go."
Submitted by Bill, Ardmore, Pa.
Return to: Top of Page, List of Jokes About Aging, My Little Sister's Jokes ,
---
How to get rid of telemarketers
If they want to loan you money, tell them you just filed for Bankruptcy and you could sure use some money.
If they start out with, "How are you today?" say, "Why do you want to know?" Or you can say, "I'm so glad you asked, because no one seems to care these days and I have all these problems, my sciatica is acting up, my eyelashes are sore, my dog just died..." When they get try to get back to the sell, just continue your problems.
If they say they're Joe Doe from the XYZ Company, ask them to spell their name, then ask them to spell the company name, then ask them where it located. Continue asking them personal questions or questions about their company for as long as necessary.
This one works better if you are male: Telemarketer: "Hi, my name is Judy and I'm with Canter and Siegel services.... You: "Hang on a second." (few seconds pause) "Okay, (in a really husky voice) what are you wearing?"
Crying out, in well-simulated tones of pleasure and surprise, "Judy!! Is this really you? Oh, my gosh! Judy, how have you BEEN?" Hopefully, this will give Judy a few brief moments of terror as she tries to figure out where the hell she could know you from.
Say, "No", over and over. Be sure to vary the sound of each no, and keep an even tempo even as they're trying to speak. This is the most fun if you can keep going until they hang up.
If MCI calls trying to get you to sign up with their Family and Friends plan, reply, in a sinister a voice as you can muster, "I don't have any friends...would you be my friend?"
8. If they clean rugs: "Can you get blood out, you can? Well, how about goat blood or HUMAN blood.
Let the person go through their spiel, providing minimal but necessary feedback in the form of an occasional "Uh- huh, really, or "That's fascinating." Finally, when they ask you to buy, ask them to marry you. They get all flustered, but just tell them you couldn't give your credit card number to someone that's a complete stranger.
Tell them you work for the same company they work for. Example: Telemarketer: "This is Bill from Watertronics." You: "Watertronics!! Hey I work for them too. Where are you calling from?" Telemarketer: "Uh, Dallas, Texas." You: "Great, they have a group there too? How's business/the weather? Too bad the company has a policy against selling to employees! Oh well, see ya."
Answer the phone. As soon as you realize it is a telemarketer, set the receiver down, shout or scream, "Oh, my goodness!!!" and then hang up.
Tell the Telemarketer you are busy and if they will give you their phone number you will call them back. If they say they are not allow to give out their number, then ask them for their home number and tell them you will call them at home. (This is usually the most effective method of getting rid of Telemarketers)
Submitted by Kenneth, Shropshire, England

Return to: Top of Page, List of Un-Categorizable Jokes, My Little Sister's Jokes,
---
Random Funnies
After the flood, Noah sent the animals off the ark telling each couple to "go forth and multiply". Later, he came across two snakes. "I thought I told you to go forth and multiply." One of the snakes replied, "We're sorry but we can't. You see we're adders." 


The carpenters worked well together because they were on the same level. 



Horses have six legs because they have forelegs in front and two legs behind. 



The violinist visited the doctor because he was high-strung. 



A lot of trees were dying, but they needed to figure out the root of the problem. 



If your nose runs and your feet smell, do you know what is the matter with you? You are built upside down.
------------------------------
The body of any organization has four bones:
Wish bones, who spend all their time wishing someone else will do all the work;

Jaw Bones, who do all the talking and very little else;

Knuckle Bones, who knock everything that everybody else tries to do;

Back Bones, who get under the load and do all the work.
---------------------
A property manager of single-family residence was showing a unit to prospective tenants and asking the usual questions. "Professionally employed?" he asked.
"We're a military family," the wife answered.
"Children?"
"Oh, yes, ages nine and twelve," she answered proudly.
"Animals?"
"Oh, no," she said earnestly. "They're very well behaved."

Return to: Top of Page, Clean Joke List, My Little Sister's Jokes,
---
Pencil Tip Micro Sculptures By Dalton Ghetti
Brazilian born, Connecticut based, Dalton Ghetti carefully crafts the tips of pencils into amazing micro sculptures. These miniature masterpieces are a side project for the professional carpenter, who has been perfecting this art for the last 25 years. Dalton uses a razor blade, sewing needle, a sculpting knife, a steady hand and lots of patience to meticulously carve the graphite which can take anywhere between a few months to a few years. Over time he has broken many works in progress and keeps them in what he calls the cemetery collection. One of the most fascinating things about these tiny works of art is that he has never sold them, only given away to friends as gifts.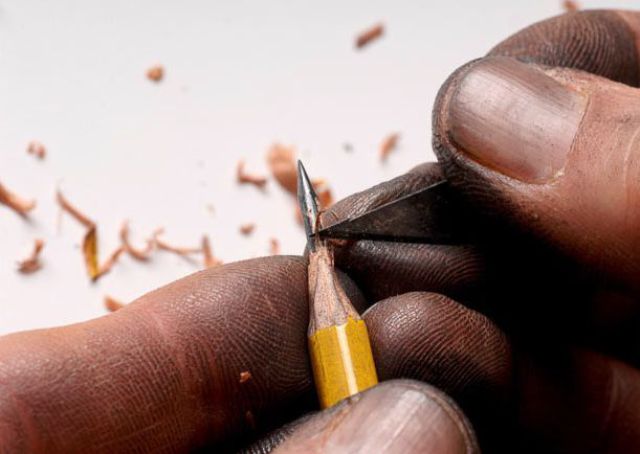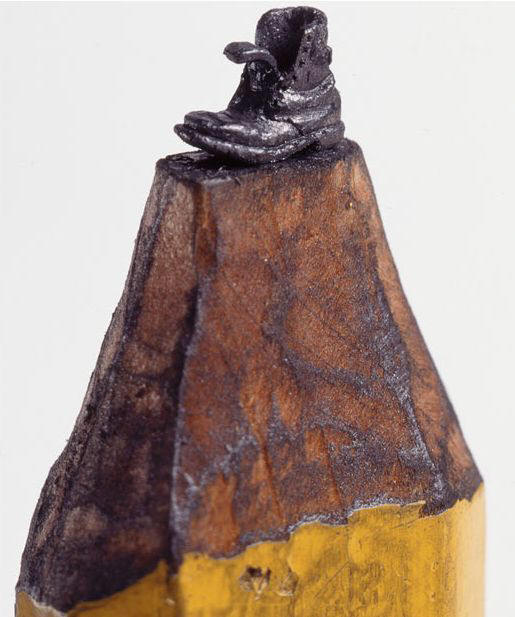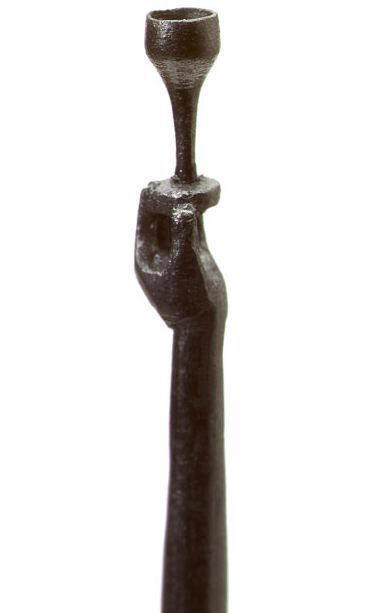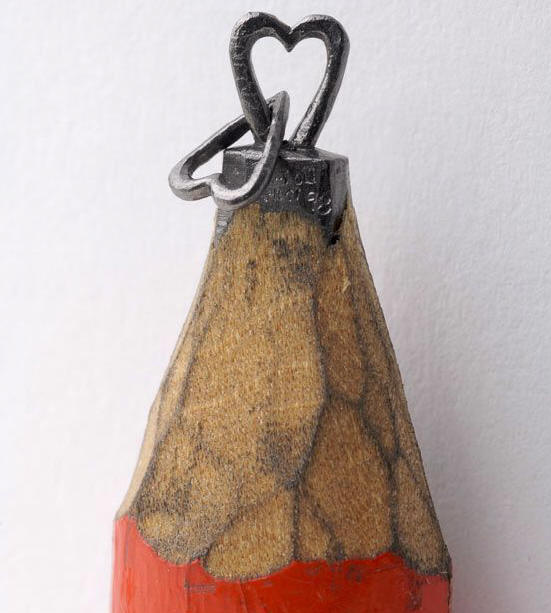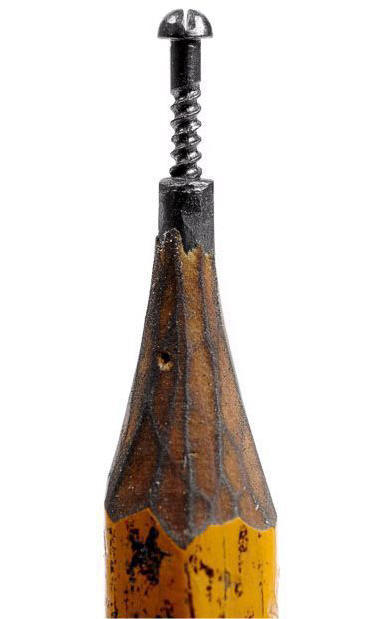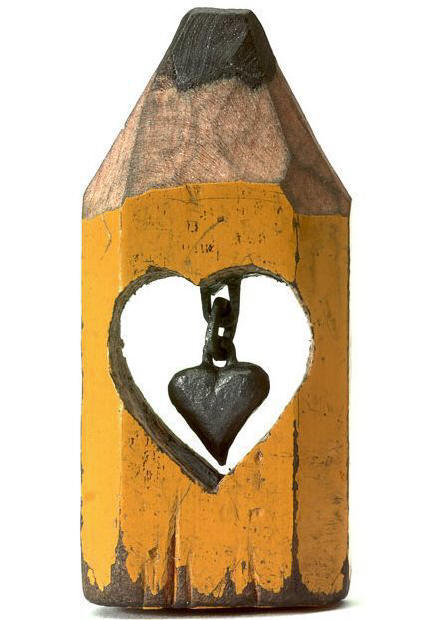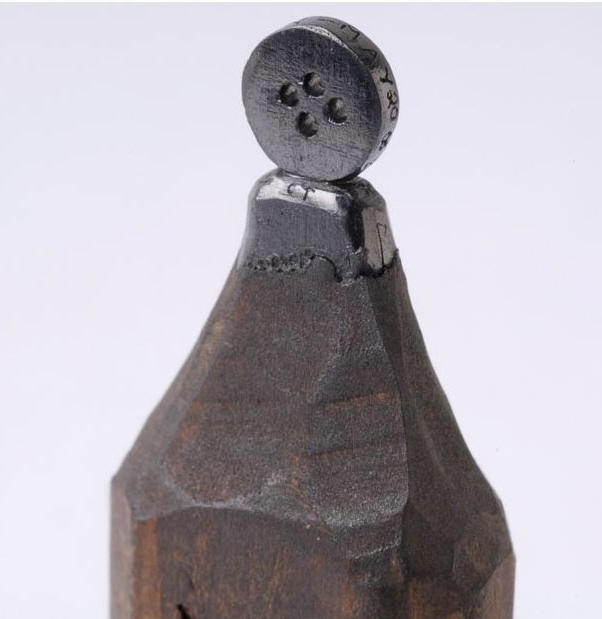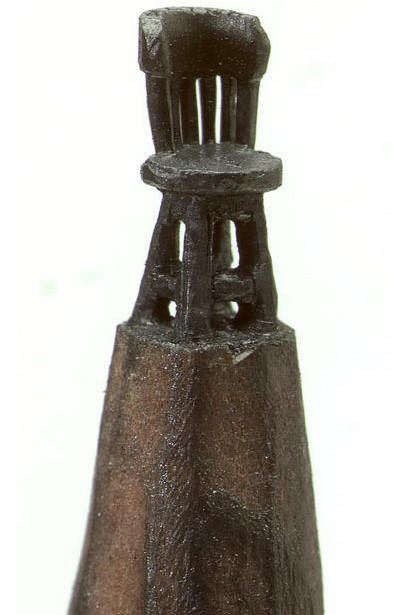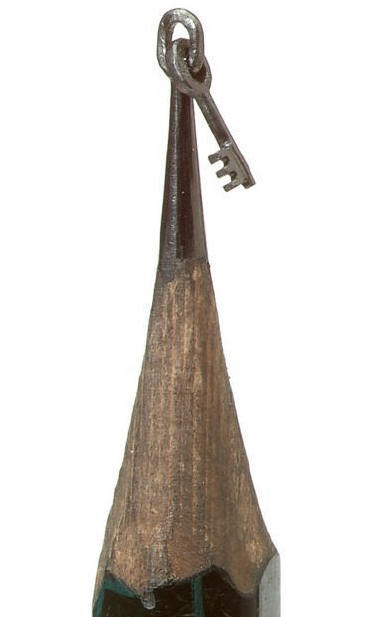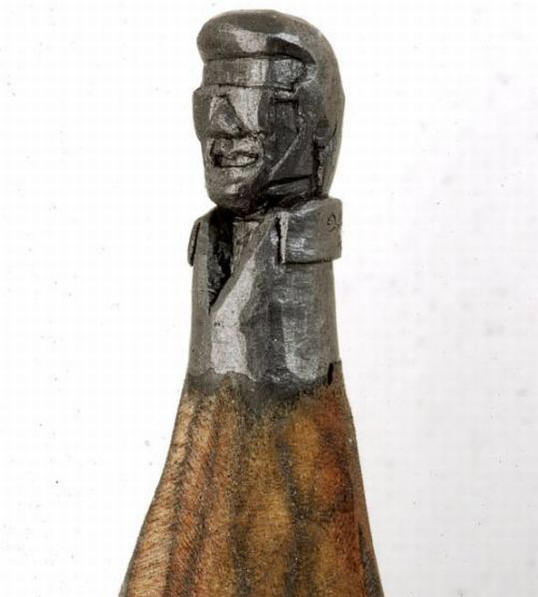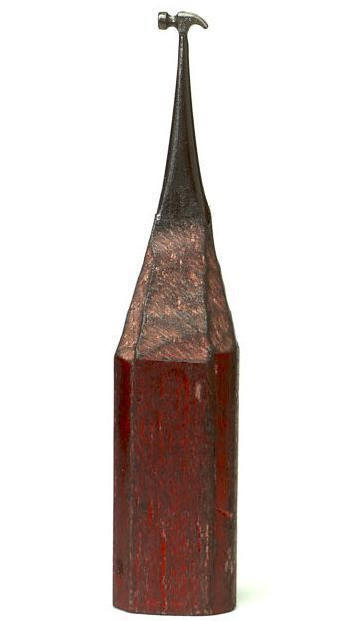 Submitted by Vicki, Downingtown, Pa.

Return to: Top of Page, List of Photos, My Little Sister's Jokes,
---