Two gas company servicemen, a senior training supervisor and a young trainee...
... were out checking meters in a suburban neighborhood. They parked their truck at the end of the alley and worked their way to the other end. At the last house a woman looking out her kitchen window watched the two men as they checked her gas meter.
Finishing the meter check, the senior supervisor challenged his younger co-worker to a foot race down the alley back to the truck to prove that an older guy could outrun a younger one.
As they came running up to the truck, they realized the lady from that last house was huffing and puffing right behind them. They stopped and asked her what was wrong.
Gasping for breath, she replied, "When I see two gas men running as hard as you two were, I figured I'd better run too!"
Submitted by Kenneth, Shropshire, England

Return to: Top of Page, Clean Joke List, My Little Sister's Jokes,
---
More random thoughts from people our age....
I would like to officially coin the phrase 'catching the swine flu' to be used as a way to make fun of a friend for hooking up with an overweight woman. Example: "Dave caught the swine flu last night."
I can't remember the last time I wasn't at least kind of tired.
Bad decisions make good stories
Whenever I'm Facebook stalking someone and I find out that their profile is public I feel like a kid on Christmas morning who just got the Red Ryder BB gun that I always wanted. 546 pictures? Don't mind if I do!
Is it just me or do high school girls get sluttier & sluttier every year?
If Carmen San Diego and Waldo ever got together, their offspring would probably just be completely invisible.
Why is it that during an icebreaker, when the whole room has to go around and say their name and where they are from, I get so incredibly nervous? Like I know my name, I know where I'm from, this shouldn't be a problem....
You never know when it will strike, but there comes a moment at work when you've made up your mind that you just aren't doing anything productive for the rest of the day.
Can we all just agree to ignore whatever comes after DVDs? I don't want to have to restart my collection.
There's no worse feeling than that millisecond you're sure you are going to die after leaning your chair back a little too far.
I'm always slightly terrified when I exit out of Word and it asks me if I want to save any changes to my ten page research paper that I swear I did not make any changes to.
"Do not machine wash or tumble dry" means I will never wash this ever.
hate being the one with the remote in a room full of people watching TV. There's so much pressure. 'I love this show, but will they judge me if I keep it on? I bet everyone is wishing we weren't watching this. It's only a matter of time before they all get up and leave the room. Will we still be friends after this?'
I hate when I just miss a call by the last ring (Hello? Hello? Dammit!), but when I immediately call back, it rings nine times and goes to voicemail. What'd you do after I didn't answer? Drop the phone and run away?
I hate leaving my house confident and looking good and then not seeing anyone of importance the entire day. What a waste.
When I meet a new girl, I'm terrified of mentioning something she hasn't already told me but that I have learned from some light internet stalking.
Submitted by Jay, Long Island, NY

Return to: Top of Page, List of Humorous Sayings, My Little Sister's Jokes,
---
In Washington State, a little north of Seattle, is a river called the Stillaguamish..
..., but it wasn't always called that. It was originally named "Aguamish" after a local Indian tribe.

When Lewis & Clark finally made their way to the west coast they came to the Aguamish tribe and met the chief who told them what the name of the river was and gave them a tour of the area.

Years later Merriweather Lewis returned and met the Aguamish chief again and the subject finally came around to the river:

"Chief, I've been told that, because of so many white men have arrived in the area, many of the rivers are being renamed because they couldn't pronounce the names. Tell me, what is the name of your river now, please, " Lewis pleaded.

"Oh," replied the chief. "It's Stillaguamish."
Submitted by Dick, Williamsport, Md.

Return to: Top of Page, Clean Joke List, My Little Sister's Jokes,
---
Jimmy: 'Hey, Mike! How's your new pet fish doing? You told me he was really something special.'

Mike: 'To tell the truth, I'm really disappointed in him. The guy who sold him to me said I could teach him to sing like a bird.'

Jimmy: 'What? Let me get this straight... You bought a fish because you thought you could teach him to sing like a bird?'

Mike: 'Well, yeah. After all, you know, he's a parrot fish.'

Jimmy: 'Now listen, Mike, while you might be able to teach a parrot to sing, you're never going to get anywhere with a parrot fish.'

Mike: 'That's what you think! It just so happens this fish CAN sing. The thing is, he's terribly off-key and it's driving me crazy. Do you know how hard it is to tuna fish?'
Submitted by Bill, Ardmore, Pa.

Return to: Top of Page, Groaner Joke List, My Little Sister's Jokes,
---
Intersection in India -
Download video
Submitted by Cathy, Storrington, England!

Return to: Top of Page, List of Audio/Videos, My Little Sister's Jokes,
---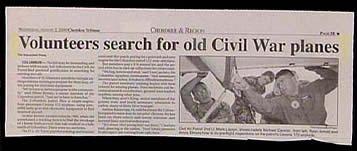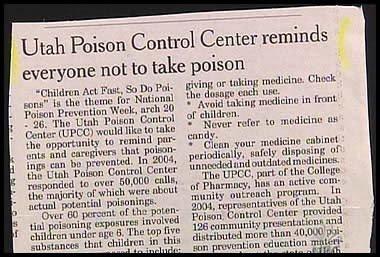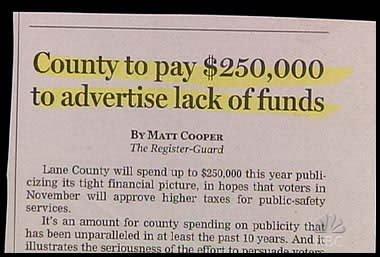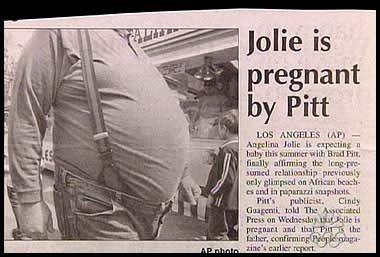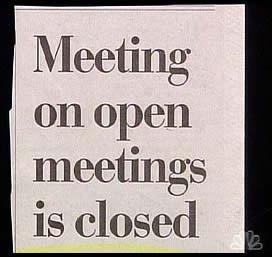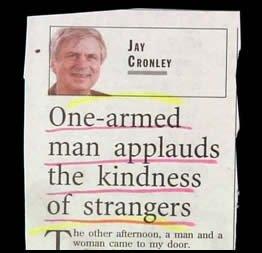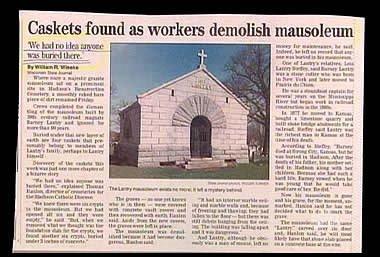 Return to: Top of Page, List of Photos, My Little Sister's Jokes,
---