A young man was pulled over by the Mississippi State Police for speeding.
The officer stepped out of his patrol car, adjusted his sunglasses, and swaggered up to the young man's window. "What chew driving so fast for boy? You going to a fahhr? Let me see your license, boy." The young man handed over his license.
Then the officer noticed that the back seat of the car was full of large knives. The officer said, "Tell me boy, why you got them knives on that there back seat?" The young man replied, "Well sir, I'm a juggler." The officer spat some tobacco juice and then he said, "A juggler; well you don't say. Boy, put cha hands on the trunk of yer car; you going to jail!"
The young man pleaded with the officer not to take him to jail. He offered to prove to the officer that he was a juggler by way of demonstration. He said, "You can even hold me at gunpoint while I juggle for you." The officer reluctantly allowed him to prove his point while he held him at gunpoint.
Two miles down the road at Joe's Tavern, Billy Bub was drinking it up with Jerry Lee Jones. Billy Bub soon left and got into his old, rusty pickup truck. He proceeded down the road trying his best to stay on the right side. All of a sudden Billy Bub spotted the most unbelievable sight of his life! He drove to the nearest phone booth and dialed the number for Joe's Tavern and asked for his buddy, Jerry Lee.
When Jerry Lee got on the phone, Billy Bub said, "Whatever you do when you leave that tavern, don't go north on route 109. The state police are giving a sobriety test that nobody can pass!"
Submitted by Kenneth, Shropshire, England

Return to: Top of Page, List of Redneck Jokes, My Little Sister's Jokes,
---
Why, Why, Why?
Why do we press harder on a remote control when we know the batteries are almost dead?
Why do banks charge a fee on 'insufficient funds' when they already know there is not enough money?
Why does someone believe you when you say there are four billion stars; but have to check when you say the paint is still wet?
Why doesn't Tarzan have a beard?
Why does Superman stop bullets with his chest, but ducks when you throw a revolver at him?
Why do Kamikaze pilots wear helmets?
If people evolved from apes, why are there still apes?
Why is it that no matter what color bubble bath you use the bubbles are always white?
Why do people constantly return to the refrigerator with hopes that something new to eat will have materialized?
Why do people keep running over a string a dozen times with their vacuum cleaner, then reach down, pick it up, examine it, then put it down to give the vacuum one more chance?
Why is it that no plastic bag will open from the end on your first try?
How do those dead bugs get into those enclosed light fixtures?
When we are in the supermarket and someone rams our ankle with a shopping cart then apologizes for doing so, why do we say, 'It's all right?' Well, it isn't all right, so why don't we say, 'That really hurt, why don't you watch where you're going?'
Why is it that whenever you attempt to catch something that's falling off the table you always manage to knock something else over?
In winter why do we try to keep the house as warm as it was in the summer when we complained about the heat?
How come you never hear father-in-law jokes?
Submitted by Bill, Ardmore, Pa.
Return to: Top of Page, List of Humorous Sayings, My Little Sister's Jokes,
---
A Mormon was seated next to an Irishman on a flight from London.
After the plane was airborne, drink orders were taken. The Irishman asked for a whiskey, which was promptly brought and placed before him.
The flight attendant then asked the Mormon if he would like a drink. He replied in disgust, "I'd rather be savagely raped by a dozen whores than let liquor touch my lips."
The Irishman then handed his drink back to the attendant and said, "Me, too, I didn't know we had a choice."
Submitted by Bob, Rockville, Md.
Return to: Top of Page, Groaner Joke List, My Little Sister's Jokes,
---
An elderly gentleman was having some physical problems, so he went to see his doctor.
The doctor told the old gent that he had to drink warm water one hour before breakfast.
At the end of a week, the man returned for a follow-up visit to his doctor's office. The concerned doctor asked the old gent if he was feeling better. The man answered that he actually felt worse.
Then the doctor asked, "Did you drink warm water an hour before breakfast each day?"
"No," replied the man, "All I could do was about fifteen minutes."
(If you don't get the joke, think about it ...)
Submitted by Kenneth, Shropshire, England

Return to: Top of Page, List of Jokes About Aging, My Little Sister's Jokes ,
---
The phone rang in the obituary department of the local newspaper.
"How much does it cost to have an obituary printed"? asked a woman.
"It's five dollars a word, ma'am," the clerk replied politely.
"Fine," said the woman after a moment. "Got a pencil?"
"Yes ma'am."
"Got some paper?"
"Yes ma'am."
"Okay, write this down: 'Cohen dead'."
"That's all?" asked the clerk disbelievingly.
"That's it."
"I'm sorry ma'am, I should have told you - there's a five word minimum."
"Yes, you should've," snapped the woman. Now let me think a minute... okay, got a pencil?"
"Yes ma'am."
"Got some paper?"
"Yes, ma'am."
"Okay, here goes: 'Cohen dead. Cadillac for Sale.'"
Submitted By Larry, Walkersville, Md.

Return to: Top of Page, Clean Joke List, My Little Sister's Jokes,
---
Moron's gardening service -
Download Video
Submitted by Lindsay, Melbourne, Australia

Return to: Top of Page, List of Audio/Videos, My Little Sister's Jokes,
---
The true definition of term 'Death Wish'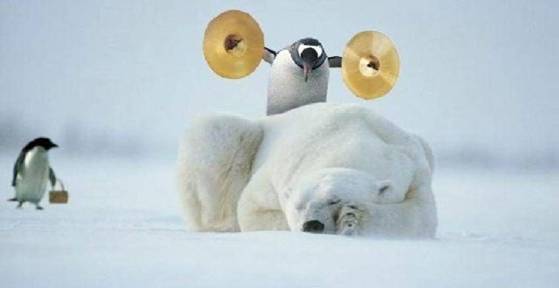 Return to: Top of Page, List of Photos, My Little Sister's Jokes,
---