What Pets Write in Their Diaries
Excerpts from a Dog's Daily Diary...
8:00 am - Dog food! My favorite thing!
9:30 am - A car ride! My favorite thing!
9:40 am - A walk in the park! My favorite thing!
10:30 am - Got rubbed and petted! My favorite thing!
12:00 pm - Lunch! My favorite thing!
1:00 pm - Played in the yard! My favorite thing!
3:00 pm - Wagged my tail! My favorite thing!
5:00 pm - Milk Bones! My favorite thing!
7:00 pm - Got to play ball! My favorite thing!
8:00 pm - Wow! Watched TV with the people! My favorite thing!
11:00 pm - Sleeping on the bed! My favorite thing!
Excerpts from a Cat's Daily Diary...
Day 983 of my captivity...
My captors continue to taunt me with bizarre little dangling objects. They dine lavishly on fresh meat, while the other inmates and I are fed hash or some sort of dry nuggets.
Although I make my contempt for the rations perfectly clear, I nevertheless must eat something in order to keep up my strength.
The only thing that keeps me going is my dream of escape. In an attempt to disgust them, I once again vomit on the carpet.
Today I decapitated a mouse and dropped its headless body at their feet. I had hoped this would strike fear into their hearts, since it clearly demonstrates what I am capable of. However, they merely made condescending comments about what a 'good little hunter' I am. Bastards.
There was some sort of assembly of their accomplices tonight. I was placed in solitary confinement for the duration of the event. However, I could hear the noises and smell the food. I overheard that my confinement was due to the power of 'allergies.' I must learn what this means and how to use it to my advantage.
Today I was almost successful in an attempt to assassinate one of my tormentors by weaving around his feet as he was walking. I must try this again tomorrow -- but at the top of the stairs.
I am convinced that the other prisoners here are flunkies and snitches. The dog receives special privileges. He is regularly released - and seems to be more than willing to return. He is obviously retarded.
The bird has got to be an informant. I observe him communicating with the guards regularly. I am certain that he reports my every move.. My captors have arranged protective custody for him in an elevated cell, so he is safe. For now.
Return to: Top of Page, List of Jokes about Animals, My Little Sister's Jokes,
---
Summer Classes for Women...
Note: Due to the Complexity and Difficulty Level of Their Contents, Class Sizes Will Be Limited to 8 Participants Maximum.
Class 1 Up in Winter, Down in Summer - How to Adjust a Thermostat Step by Step, with Slide Presentation. Meets 4 wks, Monday and Wednesday for 2 hrs beginning at 7:00 PM..
Class 2 Which Takes More Energy - Putting the Toilet Seat Down, or Complaining About It for 3 Hours? Round Table Discussion. Meets 2 weeks, Saturday 12:00 for 2 hours.
Class 3 Is It Possible To Drive Past a Wal-Mart Without Stopping?--Group Debate. Meets 4 weeks, Saturday 10:00 PM for 2 hours.
Class 4 Fundamental Differences Between a Purse and a Suitcase--Pictures and Explanatory Graphics. Meets Saturdays at 2:00 PM for 3 weeks.
Class 5 Curling Irons--Can They Levitate and Fly Into The Bathroom Cabinet? Examples on Video. Meets 4 weeks, Tuesday and Thursday for 2 hours beginning at 7:00 PM
Class 6 How to Ask Questions During Commercials and Be Quiet During the Program Help Line Support and Support Groups. Meets 4 Weeks, Friday and Sunday 7:00 PM
Class 7 Can a Bath Be Taken Without 14 Different Kinds of Soaps and Shampoos? Open Forum. Monday at 8:00 PM, 2 hours.
Class 8 I Was Wrong and He Was Right!--Real Life Testimonials. Tuesdays at 6:00 PM Location to be determined.
Class 9 How to Parallel Park In Less Than 20 Minutes Without an Insurance Claim. Driving Simulations. 4 weeks, Saturday's noon, 2 hours.
Class 10 Learning to Live--How to Apply Brakes Without Throwing Passengers Through the Windshield. Tuesdays at 7:00 PM, location to be determined
Class 11 How to Shop by Yourself. Meets 4 wks, Tuesday and Thursday for 2 hours beginning at 7:00 PM.
Class 12 How to Fight Cerebral Atrophy--Remembering To Take a List To The Store, Avoiding Separate Trips for Each Item Needed. Cerebral Shock Therapy Sessions and Full Lobotomies Offered. Three nights; Monday, Wednesday, Friday at 7:00 PM for 2 hours.
Class 13 The Stove/Oven--What It Is and How It Is Used. Live Demonstration. Tuesdays at 6:00 PM, location to be determined.
Upon completion of any of the above courses, diplomas will be issued to the survivors.
Submitted by Dewey, Pensacola, Fl.

Return to: Top of Page, List of Jokes About Women, My Little Sister's Jokes,
---
The Three Envelopes
A young aspiring CEO was hired by a large company to replace the out going CEO. As he was moving into his new digs the guy he was replacing happened by to pick up a few things he forgot.
He told the new CEO, "In the top drawer of your desk are three letters I wrote for the new CEO. They are numbered 1,2 and 3. Donít open them now. You will know when to open them."
The first 6 months running the company went well -- but then things started to take a turn. After another couple months the new CEO knew it was time to open the first letter. It said: "Blame the previous guy." He followed these words of wisdom and things went well again. The stock went up and sales were good.
Again things began to take a turn for the worse and after holding out as long as he thought he could the new CEO opened the second letter. It said: "Hold a press conference and tell them you are reorganizing to make the company lean and aggressive."
After the press conference things went well. The stock shot up again. Sales were strong and things were looking good.
But alas it couldnít last.
As the company went further and further down hill, the CEO opened the last letter.
It said: "Prepare three new envelopes."

Return to: Top of Page, List of Jokes about Work, My Little Sister's Jokes,
---
A radical feminist is getting on a bus when...
... just in front of her, a man gets up from his seat.
#She thinks to herself, "Here's another man trying to keep up the customs of a patriarchal society by offering a poor, defenseless woman his seat," and she pushes him back onto the seat.
A few minutes later, the man tries to get up again. She is insulted again and refuses to let him up.
Finally, the man says, "Look, lady, you've got to let me get up. I'm two miles past my stop already."
Submitted by Kenneth, Shropshire, England

Return to: Top of Page, Groaner Joke List, My Little Sister's Jokes,
---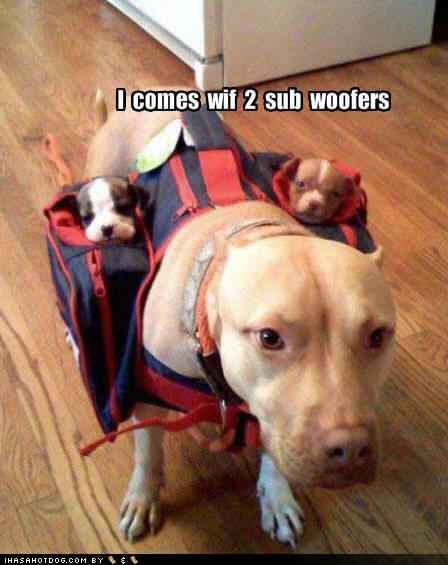 Submitted by Lindsay, Melbourne, Australia.

Return to: Top of Page, List of Photos, My Little Sister's Jokes,
---