Microsoft announced that it is selling advertising space...
... in the error messages that appear in Windows.
Acknowledging for the first time that the average user of their operating system encounters error messages at least several times a day, Microsoft is trying to take financial advantage of the unavoidable opportunity to make an ad impression.
"We estimate that throughout the world at any given moment several million people are getting a 'General Protection Fault' or 'Illegal Operation' warning.
We will be able to generate significant revenue by including a short advertising message along with it," said Microsoft marketing director Nathan Mirror.
He also mentioned that Microsoft is intended to add banner ads into its Blue Screen of Death in the near future.
The Justice Department immediately indicated that they intend to investigate whether Microsoft is gaining an unfair advantage in reaching the public with this advertising by virtue of its semi-monopolistic control over error messages.
Submitted by Dick, Williamsport, Md.
Return to: Top of Page, Computer Joke List, My Little Sister's Jokes,
---
Those wonderful Church Bulletins!
Thank God for church ladies with typewriters. These sentences (with all the BLOOPERS) actually appeared in church bulletins or were announced in church services: It's a good thing church members have a good sense of horrors ..
The Fasting & Prayer Conference includes meals.
The sermon this morning: 'Jesus Walks on the Water.' The sermon tonight: 'Searching for Jesus.'
Remember in prayer the many who are sick of our community. Smile at someone who is hard to love. Say 'Hell' to someone who doesn't care much about you.
Don't let worry kill you off let the Church help.
Miss Charlene Mason sang 'I will not pass this way again,' giving obvious pleasure to the congregation.
Next Thursday there will be tryouts for the choir. They need all the help they can get.
Irving Benson and Jessie Carter were married on October 24 in the church. So ends a friendship that began in their school days.
A bean supper will be held on Tuesday evening in the church hall. Music will follow.
At the evening service tonight, the sermon topic will be 'What Is Hell?' Come early and listen to our choir practice.
Eight new choir robes are currently needed due to the addition of several new members and to the deterioration of some older ones.
Please place your donation in the envelope along with the deceased person you want remembered.
The church will host an evening of fine dining, super entertainment and gracious hostility.
Potluck supper Sunday at 5:00 PM prayer and medication to follow.
This evening at 7 PM there will be a hymn singing in the park across from the Church. Bring a blanket and come prepared to sin.
Ladies Bible Study will be held Thursday morning at 10 AM. All ladies are invited to lunch in the Fellowship Hall after the B. S. is done.
The pastor would appreciate it if the ladies of the Congregation would lend him their electric girdles for the pancake breakfast next Sunday.
Low Self Esteem Support Group will meet Thursday at 7 PM. Please use the back door.
The eighth-graders will be presenting Shakespeare's Hamlet in the Church basement Friday at 7 PM. The congregation is invited to attend this tragedy.
Weight Watchers will meet at 7 PM at the First Presbyterian Church. Please use large double door at the side entrance.
The Associate Minister unveiled the church's new campaign slogan last Sunday: 'I Upped My Pledge - Up Yours. '
Submitted by Lindsay, Melbourne, Australia
Return to: Top of Page, List of Religious Jokes, My Little Sister's Jokes,
---
Computer Term Dictionary
State-of-the-art: Any computer you can't afford.
Obsolete: Any computer you own.
Microsecond: The time it takes for your state-of-the-art computer to become obsolete.
G3: Apple's new Macs that make you say, "Gee, it's three times faster than the computer I bought for the same price a microsecond ago."
Syntax Error: Walking into a computer store and saying, "Hi, I want to buy a computer and money is no object."
Hard Drive: The sales technique employed by computer salesmen, especially after a Syntax Error.
GUI (pronounced "gooey"): What your computer becomes after spilling your coke on it.
Keyboard: The standard way to generate computer errors.
Mouse: An advanced input device to make computer errors easier to generate.
Floppy: The state of your wallet after purchasing a computer.
Portable Computer: A device invented to force businessmen to work at home, on vacation, and on business trips.
Disk Crash: A typical computer response to any critical deadline.
System Update: A quick method of trashing ALL of your software.
Submitted by Bill, Ardmore, Pa.

Return to: Top of Page, Computer Joke List, My Little Sister's Jokes,
---
E-mail Commandments
Thou shalt include a clear and specific subject line.
Thou shalt edit any quoted text down to the minimum thou needest.
Thou shalt read thine own message thrice before sendest it.
Thou shalt ponder how thy recipient might react to thy message.
Thou shalt check thy spelling and thy grammar.
Thou shalt not curse, flame, spam or USE all CAPS.
Thou shalt not forward any chain letter.
Thou shalt not rely on the privacy of email, especially from work.
Thou shalt not use email for any illegal or unethical purpose.
When in doubt, save thy message overnight and reread it in the light of the dawn.
That which thou findest hateful to receive, sendest thou not unto others.
Submitted by Kenneth, Shropshire, England

Return to: Top of Page, Clean Joke List, My Little Sister's Jokes,
---
Engine Additive -
Download Video
Submitted by Kenneth, Shropshire, England

Return to: Top of Page, List of Audio/Videos, My Little Sister's Jokes,
---
What was on the other side?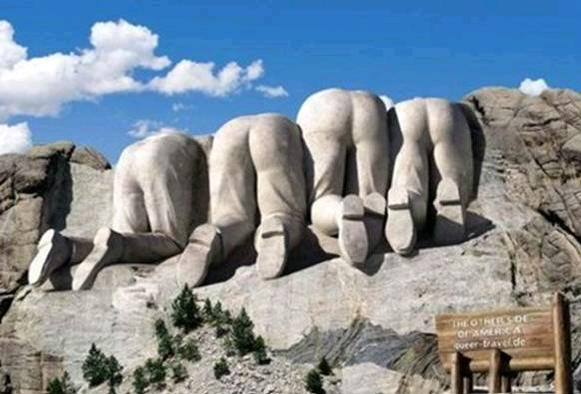 Submitted by Cathy, Storrington, West Sussex, England

Return to: Top of Page, List of Photos, My Little Sister's Jokes,
---