As a crowded airliner is about to take off, the peace is shattered by a 5-year-old boy...
.... who picks that moment to throw a wild temper tantrum. No matter what his frustrated, embarrassed mother does to try to calm him down, the boy continues to scream furiously and kick the seats around him.

Suddenly, from the rear of the plane, an elderly man in the uniform of an Air Force General is seen slowly walking forward up the aisle. Stopping the flustered mother with an upraised hand, the white-haired, courtly, soft-spoken General leans down and, motioning toward his chest, whispers something into the boy's ear.

Instantly, the boy calms down, gently takes his mother's hand, and quietly fastens his seat belt. All the other passengers burst into spontaneous applause.

As the General slowly makes his way back to his seat, one of the cabin attendants touches his sleeve.

"Excuse me, General," she asks quietly, "but could I ask you what magic words you used on that little boy?"

The old man smiles serenely and gently confides, "I showed him my pilot's wings, service stars, and battle ribbons, and explained that they entitle me to throw one passenger out the plane door on any flight I choose."
Submitted by Audrey, Emmitsburg, Pa.

Return to: Top of Page, Clean Joke List, My Little Sister's Jokes,
---
An Irishman found an old oil lamp and rubbed it. Out came a Genie who said,
"Master you have released me from the lamp and I grant you three wishes, what would you like"
The Irishman scratched his head for a few moments, then answered,
"I wish for a bottle of Guinness that never gets empty."
"Granted master" replied the Genie and produced the bottle.
The Irishman was delighted and immediately poured himself a tall glass of the dark brew. After he drained the glass he picked up the bottle and sure enough it was full again. The Irishman got drunk on this one magic Guinness bottle for three weeks before he remembered that he had two more wishes.
He rubbed the lamp again and the Genie appeared.
"Yes master, you have two more wishes, what would you like?"
"You remember that magic, never ending Guinness bottle?" he asks the Genies. "Well, for my final two wishes, I'd like another two of them"
Submitted by Bob, Rockville, Md.

Return to: Top of Page, List of Ethnic Jokes, My Little Sister's Jokes,
---
Pending Legislation AWNAA Act
Washington, DC - Congress is considering sweeping legislation that will provide new benefits for many Americans. The Americans With No Abilities Act (AWNAA) is being hailed as a major legislative goal by advocates of the millions of Americans who lack any real skills or ambition.
'Roughly 50 percent of Americans do not possess the competence and drive necessary to carve out a meaningful role for themselves in society,' said California Senator Barbara Boxer. 'We can no longer stand by and allow People of Inability to be ridiculed and passed over. With this legislation, employers will no longer be able to grant special favours to a small group of workers, simply because they have some idea of what they are doing.'
In a Capitol Hill press conference, House Majority Leader Nancy Pelosi and Senate Majority Leader Harry Reid pointed to the success of the U.S. Postal Service, which has a long-standing policy of providing opportunity without regard to performance. Approximately 74 percent of postal employees lack any job skills, making this agency the single largest U.S. employer of Persons of Inability.
Private-sector industries with good records of non-discrimination against the Inept include retail sales (72%), the airline industry (68%), and home improvement 'warehouse' stores (65%). At the state government level, the Department of Motor Vehicles also has an excellent record of hiring Persons of Inability (63%).
Under the Americans With No Abilities Act, more than 25 million 'middle man' positions will be created, with important-sounding titles but little real responsibility, thus providing an illusory sense of purpose and performance.
Mandatory non-performance-based raises and promotions will be given so as to guarantee upward mobility for even the most unremarkable employees. The legislation provides substantial tax breaks to corporations that promote a significant number of Persons of Inability into middle-management positions, and gives a tax credit to small and medium-sized businesses that agree to hire one clueless worker for every two talented hires.
Finally, the AWNAA contains tough new measures to make it more difficult to discriminate against the Non-abled, banning, for example, discriminatory interview questions such as, 'Do you have any skills or experience that relate to this job?'
'As a Non-abled person, I can't be expected to keep up with people who have something going for them,' said Mary Lou Gertz, who lost her position as a lug-nut twister at the GM plant in Flint, Michigan, due to her inability to remember rightey tightey, lefty loosey. 'This new law should be real good for people like me,' Gertz added. With the passage of this bill, Gertz and millions of other untalented citizens will finally see a light at the end of the tunnel.
Said Senator Dick Durban (D-IL): 'As a Senator with no abilities, I believe the same privileges that elected officials enjoy ought to be extended to every American with no abilities. It is our duty as lawmakers to provide each and every American citizen, regardless of his or her adequacy, with some sort of space to take up in this great nation and a good salary for doing so.'
Submitted by Dave from The People's Republic of Bolder, Co.

Return to: Top of Page, List of Political Jokes, My Little Sister's Jokes,
---
Recent Quips From Late Night
The theme of the Democratic Convention is unity. Unfortunately they can't agree on how that works." --David Letterman
"This Thursday, Barack Obama is gonna give his acceptance speech, and reportedly it's going to include performances by Bon Jovi and Bruce Springsteen. Yeah. And they say Obama's not black enough!" --Conan O'Brien
"As you all know by now, Barack Obama sent out a cell phone text message at 3 a.m. on Saturday morning to tell everyone he picked Joe Biden as his vice president. How do you think this makes Hillary Clinton feel, huh? Finally, she gets a telephone call at 3 a.m., it's to tell her they picked Joe Biden." --Jay Leno
"Joe Biden is Barack Obama's running mate. Yeah nothing says change like a guy who's been in the Senate for 35 years" --David Letterman
"Tomorrow night at the Democratic Convention to show her support for Barack Obama, Hillary Clinton is going to give a speech. Everyone's waiting to hear what she says, yeah. Hillary's speech is entitled, 'Forget All Those Things I Said During The Primaries.'" --Conan O'Brien
"Although Joe Biden is in great physical condition, Republicans are raising questions about his health now. I guess he had a brain aneurysm a couple of years ago. Hey, you can't expect every vice president to be the picture of health like Dick Cheney." --Jay Leno
"The current issue of Newsweek magazine has a picture of President Bush on the cover with the headline, 'What Bush Got Right.' Yeah, it's true. Newsweek says 'What Bush Got Right' is their shortest cover story since January's issue on famous Korean rabbis." --Conan O'Brien
"As you know, John McCain is an older, white-haired man who has been in the Senate for over twenty years, voted for the Iraq War, and said Barack Obama did not have the experience to be president. I'm sorry, that's our intro for next week when Joe Biden is on, I got confused." --Jay Leno
"How about this John Edwards thing? Imagine that, a personal injury attorney who turns out to be a sleaze ball. Who could have seen that coming?" --Jay Leno
"John Edwards has admitted to having an affair, but he's denying that he is the father of the woman's baby. In fact, he says a member of his campaign staff is the baby's father. Campaign staff, how does that work? What, was Edwards running late that day? Huh? Had to send an advance man in? 'Look, I canít have sex with you. I'm sending Bob down." --Jay Leno
Submitted by Kenneth, Shropshire, England

Return to: Top of Page, Recent Quips from Late Night List, My Little Sister's Jokes,
---
Why you should never attack a pro baseball player on the field during a game....
He's got the bat.
He's in better shape than you and he can run all over the field.
He will spit tobacco juice in your eye.
He has 24 other players from his team out on the field with him.
He drinks Gatorade during the game. You have been drinking lots of beer.
Forty thousand other people in attendance will find out just how much of an idiot you really are.
You will get a free escort to the pokey from men in blue suits and men in white suits will perform an examination.
You will be featured in television blooper shows be and laughed at for years to come.
Nobody who looks normal ever does this--and have you looked at yourself in the mirror lately?
strange beings have also jumped on the field like you--including cats, raccoons, pigeons, Arkie the Clown, The "Chicken", and the likes of "Disco Demolition Night", and those who have really done something to further mankind. You just look stupid.
Submitted by Bruce, Carol Stream, Illinois

Return to: Top of Page, List of Sports Jokes, My Little Sister's Jokes,
---
911 Call, spell that please? - Download Video File

Submitted by Kenneth, Shropshire, England

Return to: Top of Page, List of Audio/Videos, My Little Sister's Jokes,
---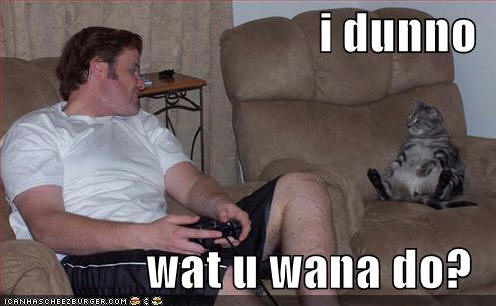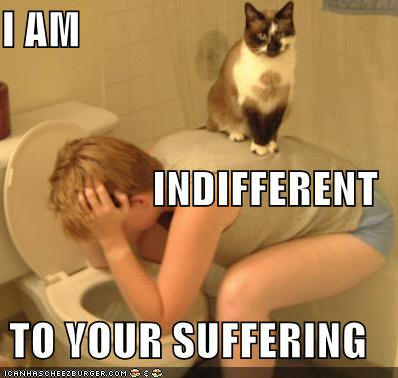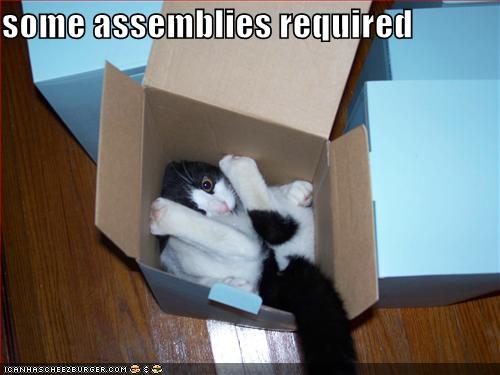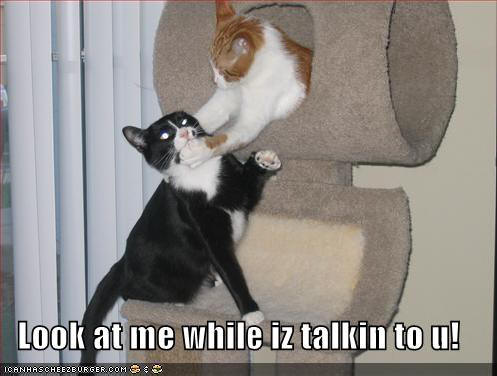 Submitted by Bill, Ardmore, Pa.
Return to: Top of Page, List of Photos, My Little Sister's Jokes,
---