A lecturer, when explaining stress management to an audience.
... raised a glass of water and asked, "How heavy is this glass of water?"
Answers called out ranged from 8oz. To 20oz.
The lecturer replied, "The absolute weight doesn't matter. It depends on how long you try to hold it."
"If I hold it for a minute, that's not a problem. If I hold it for an hour, I'll have an ache in my right arm.
If I hold it for a day, you'll have to call an ambulance."
"In each case it's the same weight, but the longer I hold it, the heavier it becomes."
He continued, "And that's the way it is with stress management. If we carry our burdens all the time, sooner or later, as the burden becomes increasingly heavy, we won't be able to carry on."
"As with the glass of water, you have to put it down for a while and rest before holding it again. When we're refreshed, we can carry on with the burden. "
"So, before you return home tonight, put the burden of work/life down. Don't carry it home. You can pick it up tomorrow."
"Whatever burdens you're carrying now, let them down for a moment if you can. Relax; pick them up later after you've rested.
And then he shared some ways of dealing with the burdens of life:
Accept that some days you're the pigeon, and some days you're the statue
Always keep your words soft and sweet, just in case you have to eat them.
Always read stuff that will make you look good if you die in the middle of it.
Drive carefully. It's not only cars that can be recalled by their Maker.
If you can't be kind, at least have the decency to be vague.
If you lend someone $20 and never see that person again, it was probably worth it.
It may be that your sole purpose in life is simply to serve as a warning to others.
Never buy a car you can't push.
Never put both feet in your mouth at the same time, because then you won't have a leg to stand on.
Nobody cares if you can't dance well. Just get up and dance.
Since it's the early worm that gets eaten by the bird, sleep late.
The second mouse gets the cheese.
When everything's coming your way, you're in the wrong lane.
Birthdays are good for you. The more you have, the longer you live.
You may be only one person in the world, but you may also be the world to one person.
Some mistakes are too much fun to only make once.
We could learn a lot from crayons. Some are sharp, some are pretty and some are dull. Some have weird names and all are different colors, but they all have to live in the same box.
A truly happy person is one who can enjoy the scenery on a detour.
Submitted by Lindsay, Melbourne, Australia

Return to: Top of Page, List of Inspirational Stories, My Little Sister's Jokes,
---
The convent had been presented with a new car, a red Mini Metro.
Sister Lucy, the only qualified driver, became the chauffeur for all and sundry. Every Saturday she would drive Reverend Mother into town for the shopping.
All went well till Bank Holiday weekend when the town was so packed with people and cars that it became evident that there was no earthly place to park.
'Don't worry, Mother,' said Sister Lucy. 'You go into the supermarket and I'll drive round the block until you come out.'
Off sped the car, and Reverend Mother bustled round the store quickly, picking up all the necessary goods and then rushing back to the kerbside. There she stood for five minutes, ten, fifteen, twenty. No sign of Sister Lucy. Where could she be?
Eventually Reverend Mother approached a patrolling policeman.
'Excuse me, officer,' said she, 'have you seen a nun in a red Mini?'
'No,' replied the policeman, 'but these days nothing would surprise me!

Return to: Top of Page, Groaner Joke List, My Little Sister's Jokes,
---
Signs That You Are Discriminated At Work Due To Your Age:
At your sales meeting, everyone else gets water, you are given Ensure.
Your desk gets moved next to the washroom door.
Your phone is the only one in the office with a volume control.
They assign you the "Granny" parking place.
The younger members join the company health club, while you get to join the prescription chat room.
The other workers laugh at you when you take a nap during lunchtime.
The computer monitors are so bright for you that you have to wear UV sunglasses.
Also, they take away your computer and give you a TWX machine, multikey adding machine with handle (non-electric) and an IBM Selectric Typewriter.
They won't give you your own closet to store your walker.
1The bosses won't let you celebrate Grandparent's Day in the office, and a birthday cake for you is forbidden because when lit, it sets off the sprinkling units on the floor.
Submitted by Bruce, Cold Harbor, Ill.

Return to: Top of Page, List of Jokes about Work, My Little Sister's Jokes,
---
A woman is out looking for a pet, and so she's trying the local pet shops.
She walks into a small pet shop and explains her need to the attendant. He thinks for a moment and then says, "I've got just the thing for you madam. I'll just get him."
With that, he disappears into the back of the shop, and returns a few seconds later with a cute little puppy. "This dog is a special dog," he tells her. "It is able to fly," he explains, and with that throws the dog into the air. It immediately begins to float gracefully around the shop.
"There is one problem with him, however. Whenever you say 'my', he'll eat whatever you've mentioned. Watch. "My apple!" The lady watches in astonishment as the dog zooms over to the shop attendant and furiously devours an apple he has produced from his pocket.
"He's cute, and so unusual. I'll take him," she says, and a few minutes later she is on her way back home with dog to show her husband.
"Darling, look what a clever pet I bought today!" she exclaims when she gets back home. "He can fly!"
The husband peers at the dog, and then remarks, "Fly eh? Ha! My ass!"
Submitted by Kenneth, Shropshire, England

Return to: Top of Page, List of Un-Categorizable Jokes, My Little Sister's Jokes,
---
Digital TV Conversion ... Download Video

Also submitted by Lindsay, Melbourne, Australia

Return to: Top of Page, List of Audio/Videos, My Little Sister's Jokes,
---
Size does Matter!! Sometimes it's better to have a SMALL ONE!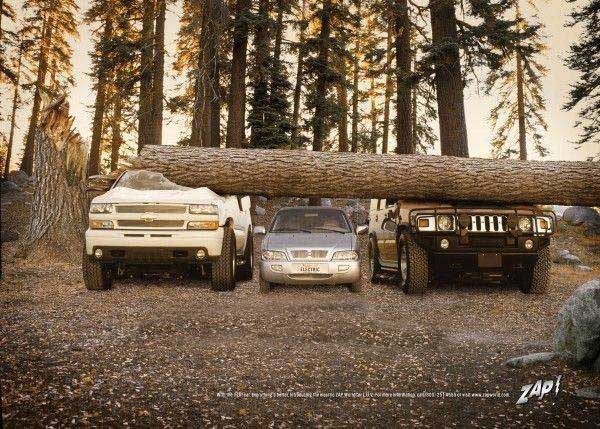 Also submitted by Lindsay, Melbourne, Australia

Return to: Top of Page, List of Photos, My Little Sister's Jokes,
---