A husband and wife are shopping in their local Wal-Mart.
The husband picks up a case of Budweiser and puts it in their cart.

'What do you think you're doing?' asks the wife.

'They're on sale, only $10 for 24 cans,' he replies.

'Put them back, we can't afford them,' demands the wife, and so they carry on shopping.

A few aisles further on along the woman picks up a $20 jar of face cream and puts it in the basket.

'What do you think you're doing?' asks the husband.

'Its my face cream. It makes me look beautiful,' replies the wife.

Her husband retorts: 'So does 24 cans of Budweiser and its half the price.'

On the PA system: 'Cleanup needed on aisle 5, we have a husband down'
Submitted by Dick, Williamsport, Md.

Return to: Top of Page, List of Jokes About Marriage, My Little Sister's Jokes,
---
A lady calls the police to report her husband is missing.
The police arrive and ask for a description. She tells them he's 6 foot 2 inches tall, blonde wavy hair and has a smile that makes everybody love him.
The police then go to the next door neighbor to verify this report and the lady next door tells the police, "You can't believe her. He's 5 foot 4 inches tall, has no hair and he wears a perpetual frown on his face."
The neighbor then goes and asks the lady why she gave the police such a false report. She replies, "Just because I reported him missing, doesn't mean I wanted him back!"
Submitted by Bill, Ardmore, Pa.

Return to: Top of Page, List of Jokes About Marriage, My Little Sister's Jokes,
---
Recent Quips form late night
"It looks like Barack Obama has been giving jobs to all the Democrats who ran against him for president. You've got Joe Biden, he got vice president. Hillary Clinton, secretary of state, Bill Richardson, he ran against him, he got commerce secretary. And today, he even hired Dennis Kucinich to play the elf at next year's White House Christmas party." --Jay Leno
"Barack Obama announced Wednesday that New Mexico Governor Bill Richardson is his choice for secretary of commerce, which should be an easy job, now that there isn't any." --Seth Meyers
"And, according to the New York Times, former president Bill Clinton says he is open to the possibility of a role in the Barack Obama administration. Well, actually, what he said was, he was looking for a desk job. I don't know what that means." --Jay Leno
"The head of Regal Entertainment says as the recession gets worse, more people are coming to the movies. Because nothing helps you forget your troubles like a $5 Sprite" --Seth Meyers
"The runoff in the Georgia Senate race was won this week by Saxby Chambliss, who is the incumbent Republican senator and not, as I believed, an obscure font." --Amy Poehler
"Some bad economic news today. They estimate more than a half a million Americans lost their jobs last month. Unemployment is now at 6.7 percent, that is the highest since 1993. In layman's terms, that means almost one in ten Americans know what it's like to be K-Fed." --Jimmy Kimmel
"What a difference a couple of weeks makes. Remember last month, the three auto company heads flew to Washington in private jets looking for their bailout? Remember they own the private jets? Well, this time, the three CEOs drove in their own hybrid cars; 520 miles they drove in their own hybrid cars. See, you know what I think the government should have done here? Make it like 'The Amazing Race,' you see? You drop these guys off, no money, no transportation, give them some tools, they have to build a car. First one to Washington, they get the bailout." --Jay Leno

Return to: Top of Page, Recent Quips from Late Night List, My Little Sister's Jokes<,
---
History According to 6th Graders
It was an age of great inventions and discoveries. Gutenburg invented removable type and the Bible. Another important invention was the circulation of the blood. Sir Walter Raleigh is a historical figure because he invented cigarettes and started smoking.
……Sir Francis Drake circumcised the world with a 100-foot clipper.
…..Writing at the same time as Shakespeare was Miguel Cervantes. He wrote Donkey Hote. The next great author was John Milton. He wrote Paradise Lost. Then his wife died and he wrote Paradise regained.
…Delegates from the original 13 states formed the Contented Congress. Thomas Jefferson, a virgin, and Benjamin Franklin were two singers of the Declaration of Independence. Franklin discovered electricity by rubbing two cats backward and declared, "A horse divided against itself cannot stand. Franklin died in 1790 and is still dead.
Abraham Lincoln became America's greatest Precedent. Lincoln's mother died in infancy, and he was born in a log cabin which he built with his own hands. Abraham Lincoln freed the slaves by signing the Emasculation Proclamation. On the night of April 14, 1865, Lincoln went to the theatre and got shot in his seat by one of the actors in a moving picture show. They believe the assinator was John Wilkes Booth, supposedly insane actor. This ruined Booth's career.
Beethoven wrote music even though he was deaf. He was so deaf he wrote loud music. He took long walks in the forest even when everyone was calling for him. Beethoven expired in 1827 and later died for this.
The nineteenth century was a time of a great many thoughts and inventions. People stopped reproducing by hand and started reproducing by machine. The invention of the steamboat caused a network of rivers to spring up.
Louis Pasteur discovered a cure for rabbits.
Charles Darwin was a naturalist wrote the organ of the species.
Madman curie discovered the radio.
Karl Marx became one of the Marx brothers.
Submitted by Lindsay, Melbourne, Australia
Return to: Top of Page, List of Cute Kids Sayings, My Little Sister's Jokes,
---
One of the best marksmen in the FBI was passing through a small town.
Everywhere he saw evidences of the most amazing shooting. On trees, on walls, and on fences there were numerous bull's-eyes with the bullet hole in dead centre.

The FBI man asked one of the townsmen if he could meet the person responsible for this wonderful marksmanship. The man turned out to be the village idiot.

"This is the best marksmanship I have ever seen," said the FBI man. "How in the world do you do it?"

"Nothing to it," said the idiot. "I shoot first and draw the circles afterward.
Submitted by Bob, Rockville, MD.

Return to: Top of Page, Groaner Joke List, My Little Sister's Jokes,
---
How to Save the Airlines...
Dump the male flight attendants. No one wanted them in the first place. Replace all the female flight attendants with good-looking strippers! What the hell -- They don't even serve food anymore, so what's the loss? The strippers would at least triple the alcohol sales and get a 'party atmosphere' going in the cabin. And, of course, every businessman in this country would start flying again, hoping to see naked women. Because of the tips, female flight attendants wouldn't need a salary, thus saving even more money. I suspect tips would be so good, that we could charge the women for working the plane and have them kick back 20% of the tips, including lap dances and 'special services.' Muslims would be afraid to get on the planes for fear of seeing naked women. Hijackings would come to a screeching halt, and the airline industry would see record revenues. This is definitely a win-win situation if we handle it right -- a golden opportunity to turn a liability into an asset.
Why didn't Bush think of this? Why do I still have to do everything myself?
Sincerely, Bill Clinton
Submitted by Kenneth, Shropshire, England

Return to: Top of Page, List of Un-Categorizable Jokes, My Little Sister's Jokes,
---
Does this remind you of any football friends? ... Download Video

Submitted by Bob, Rockville, MD.
Return to: Top of Page, List of Audio/Videos, My Little Sister's Jokes,
---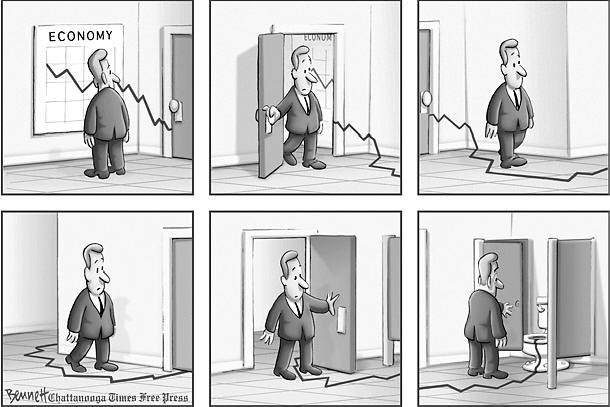 Submitted by former Emmitsburg Mayor, Ed.

Return to: Top of Page, List of Photos, My Little Sister's Jokes,
---