As a stranger entered a little country store, he noticed a sign warning...
..., "Danger! Beware of dog!" posted on the glass door. Inside, he noticed a harmless old hound dog asleep on the floor beside the cash register.
"Is that the dog folks are supposed to beware of?" he asked the owner.
"Yep, that's him," came the reply.
The stranger couldn't help but be amused. "That certainly doesn't look like a dangerous dog to me. Why in the world would you post that sign?"
"Because," the owner explained, "Before I posted that sign, people kept tripping over him!"
Submitted by Bill, Ardmore, Pa.

Return to: Top of Page, Clean Joke List, My Little Sister's Jokes,
---
The Lord Is My Shepherd
A Sunday School teacher decided to have her young class memorize one of the most quoted passages in the Bible - Psalm 23. She gave the youngsters a month to learn the chapter. Little Rick was excited about the task - but he just couldn't remember the Psalm. After much practice, he could barely get past the first line. On the day that the kids were scheduled to recite Psalm 23 in front of the congregation, Ricky was so nervous. When it was his turn, he stepped up to the microphone and said proudly, 'The Lord is my Shepherd, and that's all I need to know.' (This is my personal favourite!)

The preacher's 5 year-old daughter noticed that her father always paused and bowed his head for a moment before starting his sermon. One day, she asked him why. 'Well, Honey,' he began, proud that his daughter was so observant of his messages. 'I'm asking the Lord to help me preach a good sermon.' 'How come He doesn't answer it?' she asked.

A Rabbi said to a precocious six-year-old boy, 'So your mother says your prayers for you each night? That's very commendable. What does she say?' The little boy replied, 'Thank God he's in bed!'

During the minister's prayer one Sunday, there was a loud whistle from one of the back pews. Tommy's mother was horrified. She pinched him into silence and, after church, asked, 'Tommy, whatever made you do such a thing?' Tommy answered, soberly, 'I asked God to teach me to whistle, and He did!'

A pastor asked a little boy if he said his prayers every night. 'Yes, sir,' the boy replied. 'And, do you always say them in the morning, too?' the pastor asked. 'No sir,' the boy replied. 'I ain't scared in the daytime.'

When my daughter, Kelli, said her bedtime prayers, she would bless every family member, every friend, and every animal (current and past). For several weeks, after we had finished the nightly prayer, Kelli would say, 'And all girls.' This soon became part of her nightly routine, to include this closing. My curiosity got the best of me and I asked her, 'Kelli, why do you always add the part about all girls?' Her response, 'Because everybody always finish their prayers by saying 'All Men'!'

Little Johnny and his family were having Sunday dinner at his Grandmother's house. Everyone was seated around the table as the food was being served. When Little Johnny received his plate, he started eating right away. 'Johnny! Please wait until we say our prayer.' said his mother. 'I don't need to,' the boy replied. 'Of course, you do,' his mother insisted. 'We always say a prayer before eating at our house.' 'That's at our house,' Johnny explained. 'But this is Grandma's house and she knows how to cook!'
Submitted by Lindsay, Melbourne, Australia
Return to: Top of Page, List of Religious Jokes, My Little Sister's Jokes,
---
How you can tell if your car dealer wants to unload that "lemon" on you:
They invite you to the dealership with flowers and candy and two tickets to the roller derby..
That car is the only one left in the showroom.
Trouble: The keys are missing, so they teach you how to hotwire.
The hood is a different color than the rest of the car. In fact a faint hint of lettering "Taxi" can been seen on the yellow part.
Two salesmen are wooing you at the same time, and the finance manager has baked you a cake.
The owner of the dealership is inviting you to dinner at his club.
There are doilies covering the urine stains in the middle of the back seat.
You are offered what you paid for your car in trade.
The usual 30-day guarantee has been replaced with a handshake with crossed fingers.
The dealer is out of business the second you bought the car and is driving it away. When you return it's "Joe's Dollar Store".
Submitted by Bruce, Carol Stream, Illinois

Return to: Top of Page, List of Humorous Sayings, My Little Sister's Jokes,
---
An old man and woman were married for years, even though they hated each other.
When they had a confrontation, screaming and yelling could be heard deep into the night.
The old man would shout, "When I die, I will dig my way up and out of the grave and come back and haunt you for the rest of your life!"
Neighbors feared him because of the many strange occurrences that took place in their neighborhood.
The old man liked the fact he was feared. To everyone's relief, he died of a heart attack when he was 68.
His wife had a closed casket at the wake. After the burial, she went straight home and began to party as if there was no tomorrow.
Her neighbors, concerned for her safety, asked, "Aren't you afraid that he may indeed be able to dig his way up and out of the grave and come back and haunt you for the rest of your life?"
The wife put down her drink and said, "Let the old man dig. I had him buried upside down.
Submitted by Kenneth, Shropshire, England

Return to: Top of Page, List of Jokes About Marriage, My Little Sister's Jokes,
---
A young blonde woman was driving through the Florida Everglades while on vacation.
She wanted to take home a pair of genuine alligator shoes in the worst way, but was very reluctant to pay the high prices the local vendors were asking. After becoming very frustrated with the attitude of one of the shop-keepers, the young Blonde declared, 'Well then, maybe I'll just go out and catch my own alligator and get a pair of shoes for free!' The shopkeeper said with a sly smile, 'Well little lady, why don't you go on and give it a try?' The blonde headed off to the swamp determined to catch an alligator.
Later in the day, as the shopkeeper is driving home, he spots the same young woman standing waist deep in the murky water, shotgun in hand. As he brings his car to a stop, he sees a huge 9-foot gator swimming rapidly toward her. With lightning reflexes, the Blonde takes aim, shoots the creature and hauls it up onto the slippery bank.
Nearby were 7 more dead gators, all lying belly up. The shopkeeper stood on the bank, watching in silent amazement as the blonde struggles mightily and manages to flip the gator onto its back. Rolling her eyes heavenward, she screams in frustration
'Crap! This one's barefoot, too!'
Submitted by Donna, Emmitsburg, Pa.

Return to: Top of Page, Blonde Joke List, My Little Sister's Jokes,
---
What airbags are for - Download Slide Show

Submitted by Jim, Gettysburg, Pa,

Return to: Top of Page, List of Audio/Videos, My Little Sister's Jokes,
---
If Gas Prices Continue To Rise!!!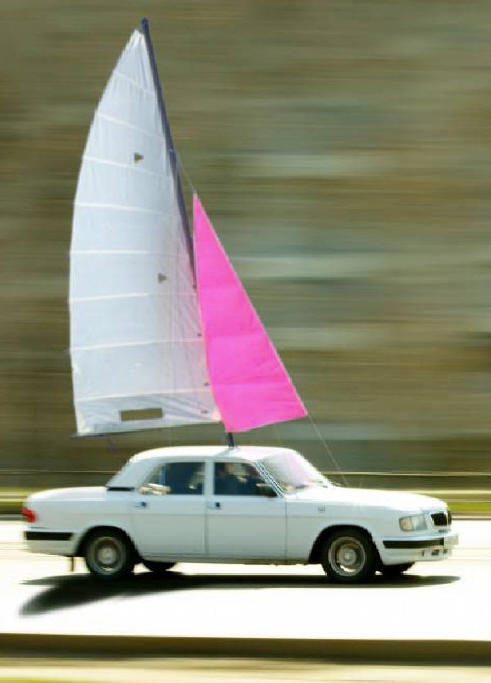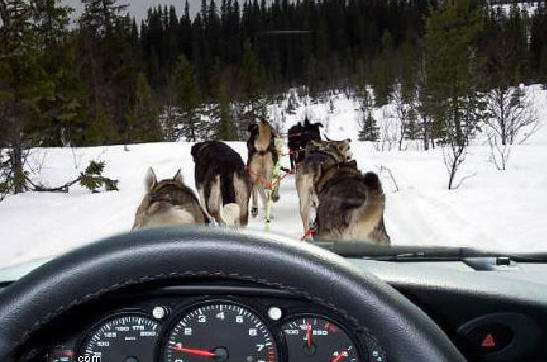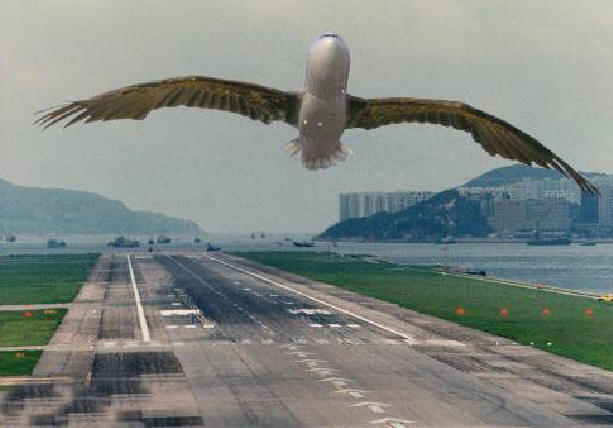 Submitted by former Emmitsburg Mayor Ed.

Return to: Top of Page, List of Photos, My Little Sister's Jokes,
---