A young minister was asked by a funeral director to hold a graveside service ...
...for a homeless man with no family or friends. The funeral was to be held at a cemetery way back in the country, and this man would be the first to be laid to rest there.
As I was not familiar with the backwoods area, I became lost; and being a typical man did not stop for directions.
I finally arrived an hour late. I saw the backhoe and the crew, that was eating lunch, but the hearse was nowhere in sight. I apologized to the workers for my tardiness, and stepped to the side of the open grave, where
I saw the vault lid already in place. I assured the workers I would not hold them up for long, but this was the proper thing to do. The workers gathered around, still eating their lunch. I poured out my heart and soul. As I preached the workers began to say 'Amen,' 'Praise the Lord,' and 'Glory'! I preached, and I preached, like I'd never preached before from Genesis all the way to Revelations. I closed the lengthy service with a prayer and walked to my car.
As I was opening the door and taking off my coat, I overheard one of the workers saying to another, "I ain't never seen anything like that before, and I've been putting in septic tanks for twenty years."
Submitted by Tim, Orland, Fla.

Return to: Top of Page, List of Religious Jokes, My Little Sister's Jokes,
---
You are a Nerd If...
If you rotate your screen savers more frequently than your automobile tires
If you have a functioning home copier machine, but every toaster you own turns bread into charcoal
If you have more toys than your kids
If you need a checklist to turn on the TV
If you have introduced your kids by the wrong name
If you have a habit of destroying things in order to see how they work
If your I.Q. number is bigger than your weight
If the microphone or visual aids at a meeting don't work and you rush up to the front to fix it
If you can remember 7 computer passwords but not your anniversary
If you have memorized the program scheduled for the Discovery channel and have seen most of the shows already
Submitted by Kenneth, Shropshire, England

Return to: Top of Page, Computer Joke List, My Little Sister's Jokes,
---
An Open Letter to the People of the United States
In light of your failure to elect a competent President of the USA and thus to govern yourselves, we hereby give notice of the revocation of your independence, effective immediately.
Her Sovereign Majesty, Queen Elizabeth II, will resume monarchical duties over all states, commonwealths and other territories (except Kansas, which she does not fancy).
Your new prime minister, Gordon Brown, will appoint a governor for America without the need for further elections. Congress and the Senate will be disbanded. A questionnaire may be circulated next year to determine whether any of you noticed.
To aid in the transition to a British Crown Dependency, the following rules are introduce d with immediate effect:
You should look up "revocation" in the Oxford English Dictionary. Then look up "aluminium," and check the pronunciation guide. You will be amazed at just how wrongly you have been pronouncing it.

The letter 'U' will be reinstated in words such as 'colour', 'favour' and 'neighbour.' Likewise, you will learn to spell 'doughnut' without skipping half the letters, and the suffix "ize" will be replaced by the suffix "ise."

You will learn that the suffix 'burgh' is pronounced 'burra'; you may elect to re-spell Pittsburgh as 'Pittsberg' if you find you simply can't cope with correct pronunciation.

You should learn to distinguish English and Australian accents. It really isn't very hard. English accents are not limited to cockney, upper-class twit or Mancunian (Daphne in Frasier). Scottish dramas such as 'Taggart' will no longer be broadcast with subtitles. You mus t learn that there is no such place as Devonshire in England . The name of the county is " Devon ." If you persist in calling it Devonshire, all American States will become "shires" e.g. Texasshire, Floridashire, Louisianashire.

Generally, you will be expected to raise your vocabulary to acceptable levels (look up "vocabulary"). Using the same twenty-seven words interspersed with filler noises such as "like" and "you know" is unacceptable and an inefficient form of communication.

There is no such thing as "US English." We will let Microsoft know on your behalf. The Microsoft spell-checker will be adjusted to take account of the reinstated letter 'u' and the elimination of "-ize."

You will relearn your original national anthem, "God Save The Queen", but only after fully carrying out Task #1 (see above).

July 4th will no longer be celebrated as a holiday. November 2nd will be a new national holiday, but to be celebrated only in England . It will be called "Come-Uppance Day."

You will learn to resolve personal issues without using guns, lawyers or therapists. The fact that you need so many lawyers and therapists shows that you're not adult enough to be independent. Guns should only be handled by adults. If you're not adult enough to sort things out without suing someone or speaking to a therapist then you're not grown up enough to handle a gun.

Therefore, you will no longer be allowed to own or carry anything more dangerous than a vegetable peeler. A permit will be required if you wish to carry a vegetable peeler in public.

All American cars are hereby banned. They are crap and this is for your own good. When we show you German cars, you will understand what we me an.

All intersections will be replaced with roundabouts, and you will start driving on the left with immediate effect. At the same time, you will go metric immediately and without the benefit of conversion tables. Both roundabouts and metrication will help you understand the British sense of humour.

The Former USA will adopt UK prices on petrol (which you have been calling "gasoline") - roughly $8/US gallon. Get used to it.

You will learn to make real chips. Those things you call French fries are not real chips, and those things you insist on calling potato chips are properly called "crisps." Real chips are thick cut, fried in animal fat, and dressed not with mayonnaise but with vinegar.

Waiters and waitresses will be trained to be more aggressive with customers.

The cold tasteless stuff you insist on calling beer is not actually beer at all. Henceforth, only proper British Bitter will be referred to as "beer," and European brews of known and accepted provenance will be referred to as "Lager." American brands will be referred to as "Near-Frozen Gnat's Urine," so that all can be sold without risk of further confusion.

Hollywood will be required occasionally to cast English actors as good guys. Hollywood will also be required to cast English actors to play English characters. Watching Andie MacDowell attempt English dialogue in "Four Weddings and a Funeral" was an experience akin to having one's ears removed with a cheese grater.

You will cease playing American "football." There is only one kind of proper football; you call it "soccer". Those of you brave enough will, in time, be allowed to play rugby (which has some similarities to American "football", but does not involve stopping for a rest every twenty seconds or wearing full kevlar body armour like a bunch of nancies).

Further, you will stop playing baseball. It is not reasonable to host an event called the "World Series" for a game which is not played outside of America . Since only 2.1% of you are aware that there is a world beyond your borders, your error is understandable.

You must tell us who killed JFK. It's been driving us mad.

An internal revenue agent (i.e. tax collector) from Her Majesty's Government will be with you shortly to ensure the acquisition of all monies due backdated to 1776.
Thank you for your co-operation.
Submitted by former Emmitsburg mayor Ed

Return to: Top of Page, Clean Joke List, My Little Sister's Jokes,
---
Vermont's Dumb Laws
Whistling underwater is illegal
At one time it was illegal to tie a giraffe to a telephone pole.
Women must obtain written permission from their husbands to wear false teeth.
It is illegal to deny the existence of God
Lawmakers made it obligatory for everybody to take at least one bath each week- - on Saturday night.
Also submitted by Kenneth, Shropshire, England

Return to: Top of Page, List of Humorous Sayings, My Little Sister's Jokes,
---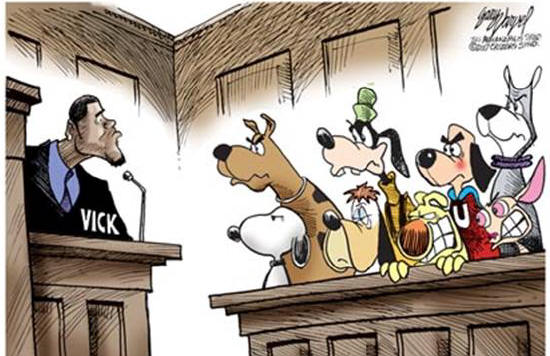 Submitted by Audrey, Emmitsburg, Md.

Return to: Top of Page, List of Photos, My Little Sister's Jokes,
---