Little Josh was brought to Dr. Gill cause he hadn't eaten anything for days.
Dr. Gill offered him all the goodies he could think of. No luck. He tried a little scolding. It didn't work. A little pleading, to no avail.
Finally he sat down, faced the boy, looked him in the eye. He said, "Look young man, if you can be stubborn, so can I. You're not going anywhere until you eat something. You can have whatever you want, but only after you have eaten will you leave."
Josh just sat and glared for some time, then said "OK. I'll eat but I have some conditions. First, I'll have exactly what I want and exactly how I want it and second you'll share with me."
Dr. Gill was OK with this. He asked the child what he'd like. "Worms!" said Josh.
Dr. Gill was horrified but didn't want to back out and seem like a loser. So, he ordered a plate of worms to be brought in. "Not that many, just one," yelled Josh as he saw the plate.
So, everything other than one worm was removed. Josh then demanded that the single worm be cut into two pieces and then Dr. Gill eat half. Dr. Gill went through the worst ordeal of his life, and after finishing, barely managing to keep his cool, said, "OK, now eat!"
Josh refused as he sobbed, "No way! You ate my half!"
Submitted by Kenneth, Shropshire, England

Return to: Top of Page, Clean Joke List, My Little Sister's Jokes,
---
A successful business man was growing old and knew it was time to choose a successor...
... to take over the business. Instead of choosing one of his directors or his children, he decided to do something different.
He called all the young executives in his company together. He said, "It is time for me to step down and choose the next CEO. I have decided to choose one of you. "The young executives were shocked, but the boss continued." I am going to give each one of you a SEED today - one very special SEED. I want you to plant the seed, water it, and come back here one year from today with what you have grown from the seed I have given you. I will then judge the plants that you bring, and the one I choose will be the next CEO" One man, named Jim, was there that day and he, like the others ,received a seed. He went home and excitedly, told his wife the story.
She helped him get a pot, soil and compost and he planted the seed. Everyday, he would water it and watch to see if it had grown. After about three weeks, some of the other executives began to talk about their seeds and the plants that were beginning to grow. Jim kept checking his seed, but nothing ever grew. Three weeks, four weeks, five weeks went by, still nothing. By now, others were talking about their plants, but Jim didn't have a plant and he felt like a failure. Six months went by--still nothing in Jim's pot.
He just knew he had killed his seed. Everyone else had trees and tall plants, but he had nothing. Jim didn't say anything to his colleagues, however. He just kept watering and fertilizing the soil - He so wanted the seed to grow. A year finally went by and all the young executives of the company brought their plants to the CEO for inspection. Jim told his wife that he wasn't going to take an empty pot. But she asked him to be honest about what happened.
Jim felt sick at his stomach, it was going to be the most embarrassing moment of his life, but he knew his wife was right. He took his empty pot to the board room. When Jim arrived, he was amazed at the variety of plants grown by the other executives. They were beautiful--in all shapes and sizes. Jim put his empty pot on the floor and many of his colleagues laughed, a few felt sorry for him!
When the CEO arrived, he surveyed the room and greeted his young executives. Jim just tried to hide in the back. "My, what great plants, trees, and flowers you have grown," said the CEO. "Today one of you will be appointed the next CEO!" All of a sudden, the CEO spotted Jim at the back of the room with his empty pot. He ordered the financial director to bring him to the front.
Jim was terrified. He thought, "The CEO knows I'm a failure . Maybe he will have me fired!" When Jim got to the front, the CEO asked him what had happened to his seed - Jim told him the story . The CEO asked everyone to sit down except Jim. He looked at Jim, and then announced to the young executives, "Behold your next Chief Executive! His name is Jim!"
Jim couldn't believe it. Jim couldn't even grow his seed. How could he be the new CEO the others said? Then the CEO said, "One year ago today, I gave everyone in this room a seed. I told you to take the seed, plant it, water it, and bring it back to me today. But I gave you all boiled seeds; they were dead - it was not possible for them to grow. All of you, except Jim, have brought me trees and plants and flowers.
When you found that the seed would not grow, you substituted another seed for the one I gave you. Jim was the only one with the courage and honesty to bring me a pot with my seed in it. Therefore, he is the one who will be the new Chief Executive!"
If you plant honesty, you will reap trust
If you plant goodness, you will reap friends
If you plant humility, you will reap greatness
If you plant perseverance, you will reap contentment
If you plant consideration, you will reap perspective
If you plant hard work, you will reap success
If you plant forgiveness, you will reap reconciliation
If you plant faith, you will reap a harvest So, be careful what you plant now; it will determine what you will reap later.
Two thousand years ago Paul wrote to the church at Galatia the same story but with fewer words, "What you sow, so shall you reap". (Gal . 6:7)
Submitted by former Emmitsburg Mayor Ed

Return to: Top of Page, List of Inspirational Stories, My Little Sister's Jokes,
---
Last weekend at Larry's Pistol & Pawn Shop ...
... I was looking for a little something extra for my wife Toni. What I came across was a 100,000-volt pocket/purse-sized taser. The effects of the taser were supposed to be short lived, with no long-term adverse affect on an assailant. The idea is to allow my wife -- who would never consider a gun -----adequate time to retreat to safety. -----------WAY TOO COOL!!
Long story short, I bought the device and brought it home. I loaded in two triple-a batteries and pushed the button. Nothing! I was disappointed. But then I read (yes, 'read') that if I pushed the button AND pressed it against a metal surface at the same time; I'd get the blue arch of electricity darting back and forth between the prongs and I'd know it was working.
Awesome!!! (Actually, I have yet to explain to Toni what that burn spot is on the face of her microwave). Okay, so I was home alone with this new toy, thinking to myself that it couldn't be all that bad with only two triple-a batteries, right?!! There I sat in my recliner, my cat Gracie looking on intently (trusting little soul) while I was reading the directions and thinking that I really needed to try this thing out on a flesh and blood moving target. I must admit I thought about zapping Gracie (for a fraction of a second) and thought better of it. She is such a sweet cat. But, if I was going to give this thing to my wife to protect herself against a mugger, I did want some assurance that it would work as advertised. Am I wrong?
So, there I sat in a pair of shorts and a tank top with my reading glasses perched delicately on the bridge of my nose, directions in one hand, and taser in another. The directions said that a one-second burst would shock and disorient your assailant; a two-second burst was supposed to cause muscle spasms and a major loss of bodily control; a three-second burst would purportedly make your assailant flop on the ground like a fish out of water. Any burst longer than three seconds would be wasting the batteries.
So, I'm sitting there alone, Gracie looking on with her head cocked to one side as to say, "don't do it," reasoning that a one-second burst from such a tiny little ole thing couldn't hurt all that bad. I decided to give myself a one-second burst just for the heck of it. I touched the prongs to my naked thigh, pushed the button, and HOLY MOTHER OF GOD, WEAPONS OF MASS DESTRUCTION .
I'm pretty sure Jessie Ventura ran in through the side door, picked me up in the recliner, and body slammed us both on the carpet, over and over and over again. I vaguely recall waking up on my side in the fetal position, with tears in my eyes, body soaking wet, both nipples on fire, testicles nowhere to be found, with my left arm tucked under my body in the oddest position, and tingling in my legs.
You should know, if you ever feel compelled to "mug" yourself with a taser, that there is no such thing as a one-second burst when you zap yourself. You will not let go of that thing until it is dislodged from your hand by a violent thrashing about on the floor.
SON-OF-A-... that hurt like hell!!! A minute or so later (I can't be sure, as time was a relative thing at that point), I collected what little wits I had left, sat up and surveyed the landscape. My bent reading glasses were on the mantel of the fireplace. How did they up get there??? My triceps, right thigh and both nipples were still twitching. My face felt like it had been shot up with Novocain, and my bottom lip weighed 88 lbs. I'm still looking for my testicles!! I'm offering a significant reward for their safe return.
Submitted b Dave, Bolder Co.

Return to: Top of Page, List of Funny Stories, My Little Sister's Jokes,
---
Grandpa was celebrating his 100th birthday ...
... and everybody complimented him on how athletic and well-preserved he appeared.
"Gentlemen, I will tell you the secret of my success," he cackled. "I have been in the open air day after day for some 75 years now."
The celebrants were impressed and asked how he managed to keep up his rigorous fitness regime.
"Well, you see my wife and I were married 75 years ago. On our wedding night, we made a solemn pledge.
Whenever we had a fight, the one who was proved wrong would go outside and take a walk."
Submitted by Kenneth, Shropshire, England

Return to: Top of Page, List of Jokes About Marriage, My Little Sister's Jokes,
---
Tourists in the Museum of Natural History ...
...were marveling at the dinosaur bones. One of them asks the blonde guard, 'Can you tell me how old the dinosaur bones are?'
The guard replies, 'They are 3 million, four years, and six months old.'
'That's an awfully exact number,' says the tourist. 'How do you know their age so precisely?'
The guard answers, 'Well, the dinosaur bones were three million years old when I started working here, and that was four and a half years ago!'
Submitted by Bill, Ardmore, Pa.

Return to: Top of Page, Groaner Joke List, My Little Sister's Jokes,
---

Benjamin Moore Paints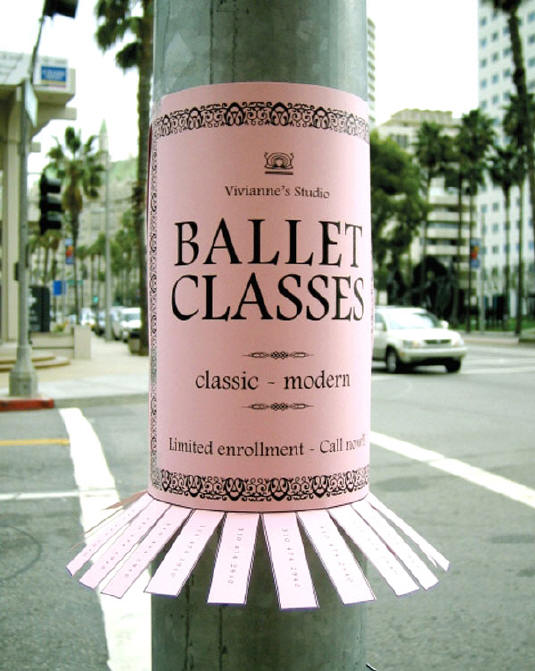 Bic Razor
Submitted by Lindsay, Melbourne, Australia

Return to: Top of Page, List of Photos, My Little Sister's Jokes,
---