Actual outtakes from articles in British Newspapers
Commenting on a complaint from a Mr. Arthur Purdey about a large gas bill, a spokesman for North West Gas said, "We agree it was rather high for the time of year. It's possible Mr. Purdey has been charged for the gas used up during the explosion that destroyed his house." (The Daily Telegraph)
Irish police are being handicapped in a search for a stolen van, because they cannot issue a description. It's a Special Branch vehicle and they don't want the public to know what it looks like. (The Guardian)
A young girl who was blown out to sea on a set of inflatable teeth was rescued by a man on an inflatable lobster. A coast guard spokesman commented, "This sort of thing is all too common". (TheTimes)
At the height of the gale, the harbormaster radioed a coastguard and asked him to estimate the wind speed. He replied he was sorry, but he didn't have a gauge. However, if it was any help, the wind had just blown his Land Rover off the cliff. ( Aberdeen Evening Express)
Mrs. Irene Graham of Thorpe Avenue , Boscombe, delighted the audience with her reminiscence of the German prisoner of war who was sent each week to do her garden. He was repatriated at the end of 1945, she recalled. "He'd always seemed a nice friendly chap, but when the crocuses came up in the middle of our lawn in February 1946, they spelt out 'Heil Hitler.'" ( Bournemouth Evening Echo)
A list of actual announcements that London Tube train drivers have made to their passengers...
"Ladies and Gentlemen, I do apologize for the delay to your service. I know you're all dying to get home, unless, of course, you happen to be married to my ex-wife, in which case you'll want to cross over to the Westbound and go in the opposite direction."
"Your delay this evening is caused by the line controller suffering from E & B syndrome: not knowing his elbow from his backside. I'll let you know any further information as soon as I'm given any."
"Do you want the good news first or the bad news? The good news is that last Friday was my birthday and I hit the town and had a great time. The bad news is that there is a points failure somewhere between Stratford and East Ham, which means we probably won't reach our destination."
"Ladies and gentlemen, we apologize for the delay, but there is a security alert at Victoria station and we are therefore stuck here for the foreseeable future, so let's take our minds off it and pass some time together. All together now.... 'Ten green bottles, hanging on a wall.....'."
"We are now travelling through Baker Street ... As you can see, Baker Street is closed. It would have been nice if they had actually told me, so I could tell you earlier, but no, they don't think about things like that".
"Beggars are operating on this train. Please do NOT encourage these professional beggars. If you have any spare change, please give it to a registered charity. Failing that, give it to me."
During an extremely hot rush hour on the Central Line, the driver announced in a West Indian drawl: "Step right this way for the sauna, ladies and gentleman... Unfortunately, towels are not provided."
"Let the passengers off the train FIRST!" (Pause .) "Oh go on then, stuff yourselves in like sardines, see if I care - I'm going home...."
"Please allow the doors to close. Try not to confuse this with 'Please hold the doors open.' The two are distinct and separate instructions."
"Please note that the beeping noise coming from the doors means that the doors are about to close. It does not mean throw yourself or your bags into the doors."
"We can't move off because some idiot has their hand stuck in the door."
"To the gentleman wearing the long grey coat trying to get on the second carriage - what part of 'stand clear of the doors' don't you understand?"
"Please move all baggage away from the doors." (Pause..) "Please Move ALL belongings away from the doors." (Pause...) "This is a personal Message to the man in the brown suit wearing glasses at the rear of the train: Put the pie down, Four-eyes, and move your bloody golf clubs away from the door
"May I remind all passengers that there is strictly no smoking allowed on any part of the Underground. However, if you are smoking a joint, it's only fair that you pass it round the rest of the carriage."
Submitted by Kenneth, Shropshire, England

Return to: Top of Page, List of Humorous Sayings, My Little Sister's Jokes,
---
Marriage and Men
When a man decides to marry, it may be the last decision he'll ever make.
Some men who speak with authority at work know enough to bow to a higher authority at home
A dish towel will certainly wipe the contented look off a married man's face
Love is the quest, marriage is the conquest, divorce is the inquest.
An engagement is an urge on the verge of a merge.
Marriage brings music to a man's life. He learns to play second fiddle.
Getting married is one mistake every man should make.
A well-informed man is one whose wife has just told him what she thinks of him.
Courtship, unlike proper punctuation, is a period before a sentence.
The argument you just won with your wife isn't over yet.
and lastly...
Before criticizing your wife's faults, you must remember it may have been these very defects which prevented her from getting a better husband that the one she married!
Return to: Top of Page, List of Jokes About Marriage, My Little Sister's Jokes,
---
In a number of carefully controlled trials...
..., scientists have demonstrated that if we drink 1 liter of water each day, at the end of the year we would have absorbed more than 1 kilo of Escherichia coli (E. coli) bacteria found in feces. In other words, we are consuming 1 kilo of Poop.
However, we do not run that risk when drinking wine (or rum, whiskey, beer or other liquor) because alcohol has to go through a purification process of boiling, filtering and/or fermenting.
Remember:
Water = Poop
Wine = Health
Therefore, it's better to drink wine and talk stupid, than to drink water and be full of dung.
There's no need to thank me for this valuable information; I'm doing it as a public service.
Submitted by my little brother Bill, Ardmore, Pa.

Return to: Top of Page, List of Un-Categorizable Jokes, My Little Sister's Jokes,
---
A lot of folks can't understand how we came to have an oil shortage here in our country.
Well, there's a very simple answer. Nobody bothered to check the oil. We just didn't know we were getting low. The reason for that is purely geographical .
Our OIL is located in
Alaska
California
Coastal Florida
Coastal Louisiana
Kansas
Oklahoma
Pennsylvania
Texas
But our dipsticks Are located in Washington , DC !!!
Any Questions ???
Submitted by Dewey, Pensacola, FL

Return to: Top of Page, List of Political Jokes, My Little Sister's Jokes,
---
Last weekend at Larry's Pistol & Pawn Shop...

... I was looking for a little something extra for my wife Toni. What I came across was a 100,000-volt pocket/purse-sized taser. The effects of the taser were supposed to be short lived, with no long-term adverse affect on an assailant. The idea is to allow my wife -- who would never consider a gun -----adequate time to retreat to safety. -----------WAY TOO COOL!!

Long story short, I bought the device and brought it home. I loaded in two triple-a batteries and pushed the button. Nothing! I was disappointed. But then I read (yes, 'read') that if I pushed the button AND pressed it against a metal surface at the same time; I'd get the blue arch of electricity darting back and forth between the prongs and I'd know it was working.

Awesome!!! (Actually, I have yet to explain to Toni what that burn spot is on the face of her microwave). Okay, so I was home alone with this new toy, thinking to myself that it couldn't be all that bad with only two triple-a batteries, right?!! There I sat in my recliner, my cat Gracie looking on intently (trusting little soul) while I was reading the directions and thinking that I really needed to try this thing out on a flesh and blood moving target. I must admit I thought about zapping Gracie (for a fraction of a second) and thought better of it. She is such a sweet cat. But, if I was going to give this thing to my wife to protect herself against a mugger, I did want some assurance that it would work as advertised. Am I wrong?

So, there I sat in a pair of shorts and a tank top with my reading glasses perched delicately on the bridge of my nose, directions in one hand, and taser in another. The directions said that a one-second burst would shock and disorient your assailant; a two-second burst was supposed to cause muscle spasms and a major loss of bodily control; a three-second burst would purportedly make your assailant flop on the ground like a fish out of water. Any burst longer than three seconds would be wasting the batteries.

So, I'm sitting there alone, Gracie looking on with her head cocked to one side as to say, "don't do it," reasoning that a one-second burst from such a tiny little ole thing couldn't hurt all that bad. I decided to give myself a one-second burst just for the heck of it. I touched the prongs to my naked thigh, pushed the button, and HOLY MOTHER OF GOD, WEAPONS OF MASS DESTRUCTION .

I'm pretty sure Jessie Ventura ran in through the side door, picked me up in the recliner, and body slammed us both on the carpet, over and over and over again. I vaguely recall waking up on my side in the fetal position, with tears in my eyes, body soaking wet, both nipples on fire, testicles nowhere to be found, with my left arm tucked under my body in the oddest position, and tingling in my legs.

You should know, if you ever feel compelled to "mug" yourself with a taser, that there is no such thing as a one-second burst when you zap yourself. You will not let go of that thing until it is dislodged from your hand by a violent thrashing about on the floor.

SON-OF-A-... that hurt like hell!!! A minute or so later (I can't be sure, as time was a relative thing at that point), I collected what little wits I had left, sat up and surveyed the landscape. My bent reading glasses were on the mantel of the fireplace. How did they up get there??? My triceps, right thigh and both nipples were still twitching. My face felt like it had been shot up with Novocain, and my bottom lip weighed 88 lbs. I'm still looking for my gonads!! I'm offering a significant reward for their safe return.

Submitted by Dave, Bolder, Co.

Return to: Top of Page, List of Funny Stories, My Little Sister's Jokes,
---
The Invisible Door - Download Video

Submitted by Jay, Long Island, NY.

Return to: Top of Page, List of Audio/Videos, My Little Sister's Jokes,
---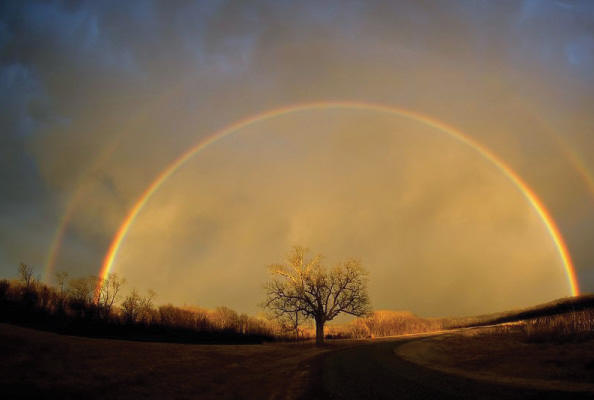 Also submitted by Jay, Long Island, NY.

Return to: Top of Page, List of Photos, My Little Sister's Jokes,
---