A man thought he was dead, but in reality he was very much alive.
His delusion became such a problem that his family finally paid for him to see a psychiatrist.

The psychiatrist spent many laborious sessions trying to convince the man he was still alive.

Nothing seemed to work.

Finally the doctor tried one last approach. He took out his medical books and proceeded to show the patient that dead men don't bleed. After hours of tedious study, the patient seemed convinced that dead men don't bleed.

"Do you now agree that dead men don't bleed?" the doctor asked.

"Yes, I do," the patient replied.

"Very well, then," the doctor said.

He took out a pin and pricked the patient's finger. Out came a trickle of blood.

The doctor asked, "What does that tell you?"

"Oh my goodness!" the patient exclaimed as he stared incredulously at his finger ... "Dead men do bleed!!"
Submitted by Kenneth, Shropshire, England

Return to: Top of Page, Clean Joke List, My Little Sister's Jokes,
---
What the teacher says and (what the teacher means)
Your son has a remarkable ability in gathering needed information from his classmates. (He was caught cheating on a test).
Karen is an endless fund of energy and viability. (The hyperactive monster can't stay seated for five minutes).
Fantastic imagination! Unmatched in his capacity for blending fact with fiction. (He's definitely one of the biggest liars I have ever met).
Margie exhibits a casual, relaxed attitude to school, indicating that high expectations don't intimidate her. (The lazy thing hasn't done one assignment all term).
Her athletic ability is marvelous. Superior hand-eye coordination. (The little creep stung me with a rubber band from 15 feet away).
Nick thrives on interaction with his peers. (Your son needs to stop socializing and start working).
Your daughter's greatest asset is her demonstrative public discussions. (Classroom lawyer! Why is it that every time I explain an assignment she creates a class argument).
John enjoys the thrill of engaging challenges with his peers. (He's a bully).
An adventurous nature lover who rarely misses opportunities to explore new territory. (Your daughter was caught skipping school at the fishing pond).
I am amazed at her tenacity in retaining her youthful personality. (She's so immature that we've run out of diapers).
Unlike some students who hide their emotion, Charles is very expressive and open. (He must have written the Whiner's Guide).
I firmly believe that her intellectual and emotional progress would be enhanced through a year's repetition of her learning environment. (Regretfully, we believe that she is not ready for high school and must repeat the 8th grade).
Her exuberant verbosity is awesome! (A mouth that never stops yacking).
Submitted by Dick, Williamsport, Md.

Return to: Top of Page, List of Humorous Sayings, My Little Sister's Jokes,
---
Colonoscopy Comments
A physician claimed that the following are actual comments made by his patients predominately male) while he was performing their colonoscopy:
"Take it easy, Doc. You're boldly going where no man has gone before!
"Did you Find Amelia Earhart yet?"
"Can you hear me NOW?"
"Are we there yet? Are we there yet? ARE WE THERE YET ?"
"You know, in Arkansas, we're now legally married."
"Any sign of the trapped miners, Chief?"
"You put your left hand in, you take your left hand out..."
"Hey! Now I know how a Muppet feels!"
"If your hand doesn't fit, you must quit!
"Hey Doc, let me know if you find my dignity."
"You used to be an executive at Enron, didn't you?"
And the best one of all…
"Could you write a note for my wife saying that you didn't find my head up there?"
And a special edition ... Click here to download the colonoscopy song!
Submitted by Mary Jo, Emmitsburg, Md.

Return to: Top of Page, List of Jokes about Work, My Little Sister's Jokes,
---
If no one sees you eat it, it has no calories.
If you drink a diet soda with candy, they cancel each other out.
When eating with someone else, calories don't count if you both eat the same amount.
Foods used for medicinal purposes have no calories. This includes any chocolate used for energy, Sara Lee cheesecake (eaten whole), and Haagen-Dazs ice cream.
Movie-related foods are much lower in calories simply because they are a part of the entertainment experience and not part of one's personal fuel. This includes (but is not limited to) Milk Duds, popcorn with butter, Junior Mints, Snickers, and Gummi Bears.
Cookie pieces contain no calories because the process of breakage causes calorie leakage.
If you eat the food off someone else's plate, it doesn't count.
If you eat standing up the calories all go to your feet and get walked off.
Food eaten at Christmas parties has 0 calories, courtesy of Santa.
STRESSED is just DESSERTS spelled backward.
Also Submitted by Kenneth, Shropshire, England

Return to: Top of Page, List of Jokes About Men, My Little Sister's Jokes,
---
Oklahoma a mystery to many Americans

If someone mentions California, what do you think of? Hollywood, L.A., crowded freeways, beaches, and Arnold Schwarzenegger? California, of course, is so much more than that. How about Maine? I think of cold weather, people with funny accents and lobsters. What if someone brings up Idaho? Does it bring to mind potatoes?

When people hear the name of our state, it seems the first thing that comes to mind is not Oklahoma, but "Oklahoma!" The 1943 musical, the first for Richard Rogers and Oscar Hammerstein, is the first thing most people in America think of when they hear about the Sooner State.

Having people associate our state with a beloved musical is certainly better than some alternatives, like rednecks and tornadoes, but it certainly isn't representative of today's Oklahoma.

"Oklahoma!" is a delight. The story of cowboys and farmers finding love in Oklahoma territory features classic music and ground-breaking choreography, including the dream ballet illustrating Laurey's difficulty in choosing a suitor between cowboy Curley and farmhand Jud Fry.

It also gave us our state song, which never fails to bring Oklahomans to their feet, which can prove a bit unnerving for performers in touring versions of the show who, during stops in Oklahoma, must deal with a standing ovation before the final curtain comes down.

"Oklahoma!" is a classic of American musical theater and deserves its place in the pantheon of enduring entertainment treasures.

It is not, however, an accurate indication of where our state has been, is today and is going. Oklahoma is not only the home of Ado Annie and Aunt Eller but of the aerosol can. That wonder of the age was invented in Bartlesville. Oklahoma City is the home of the parking meter, while the shopping cart was born in Ardmore.

The electric guitar also was invented in Oklahoma, by a Beggs musician named Bob Dunn. The first "Yield" sign was installed in Tulsa.

The state has more man-made lakes than any other state, which give us more than a million surface-acres of water and 2,000 more miles of shoreline than the Atlantic and Gulf coasts combined.

The Sooner State has produced more astronauts than any other state in the union. Owen Garriott is a hometown Enid boy, of course, while Tom Stafford is from Weatherford, Shannon Lucid from Oklahoma City, William Pogue from Okemah and the late Gordon Cooper from Shawnee.

Oklahoma is home to Amateur Softball Association, Sonic restaurants and more F4 and F5 tornadoes than any other state.

Oklahoma is the third-largest gas-producing state in the nation and ranks fourth in the production of wheat, cattle and calves, fifth in the production of pecans, sixth in peanuts and eighth in peaches.

The state's colors are neither the crimson and cream of the University of Oklahoma nor the orange and black of Oklahoma State but green and white.

The Environmental Protection Agency recognizes Oklahoma as having the most diverse terrain of any state in the nation. The state, according to EPA, boasts 11 distinct ecoregions, one of only four states to have more than 10.

Oklahomans practice 73 major religions. The largest is the Southern Baptist Convention, with nearly 1,600 church and more than 960,000 members.

Oklahoma gave birth to Dick Tracy (cartoonist Chester Gould is a native of Pawnee) and Donald Duck (Clarence "Ducky" Nash, the original voice of Walt Disney's Donald, grew up in Watonga).

Oklahomans have survived the Dust Bowl, any number of killer tornadoes, the 1995 bombing of Oklahoma City's Alfred P. Murrah Federal Building and various oil booms and busts. Oklahoma is populated by people who are caring, giving, hard-working, patriotic and fiercely independent. Oklahoma is a good place to live, work and play.

The challenge in this, our centennial year, is to make the rest of America aware of what Oklahoma has to offer, besides beautiful mornings, fringe-laden surreys and a girl who "cain't say no."

Commentary by Jeff Mullin, Senior Writer, Enid News

Submitted by Paul, Oklahoma City, OK

Return to: Top of Page, List of Interesting Facts, My Little Sister's Jokes,
---
Second Grade Computer Test in Japan ... Download program (I couldn't do it!)

Submitted by Bill, Ardmore, PA.

Return to: Top of Page, List of Audio/Videos, My Little Sister's Jokes,
---
Better then a thousand words take 1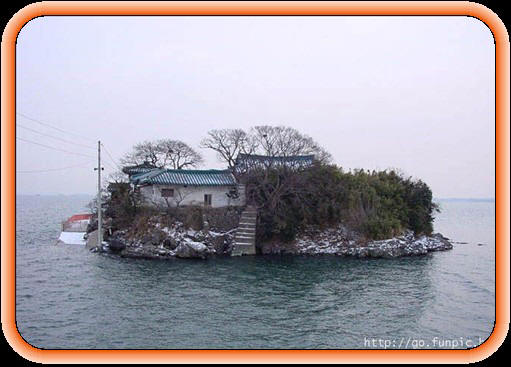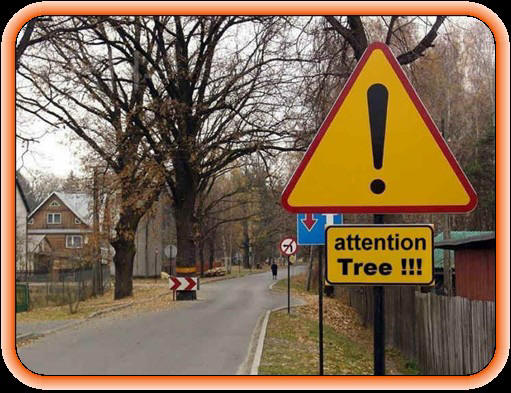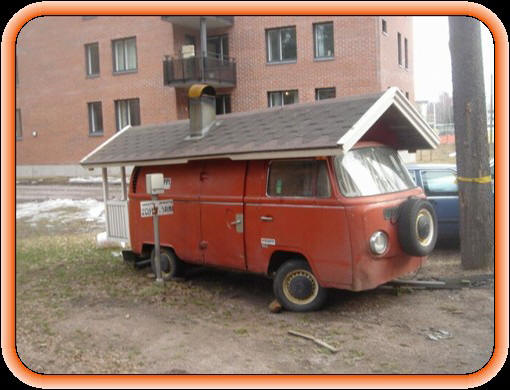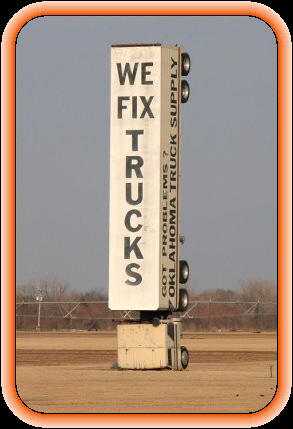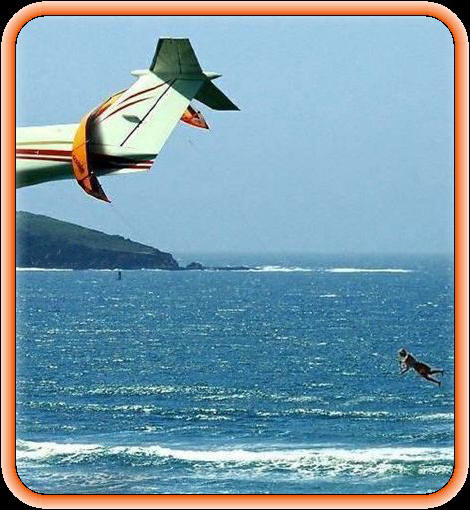 Submitted by Lindsay, Melbourne, Australia.

Return to: Top of Page, List of Photos, My Little Sister's Jokes,
---