One day God was looking down at earth and saw all of the rascally behavior ...
... that was going on. So he called one of his angels to go to earth for a time. When he returned, he told God, "Yes, it is bad on Earth; 95% are misbehaving and only 5% are not."
God thought for a moment and said, "Maybe I had better send down another angel to get a second opinion."
So God called another angel and sent him to earth for a time, too.
When the angel returned he went to God and said, "Yes, it's true.
The earth is in decline; 95% are misbehaving, but 5% are being good."
God was not pleased. So he decided to email the 5% who were good, because He wanted to encourage them, give them a little something to help them keep going.
Do you know what the email said?
No?
Okay, just wondering. I didn't get one either.
Submitted by Donna, Emmitsburg, Md.
Return to: Top of Page, List of Religious Jokes, My Little Sister's Jokes,
---
Maybe it's true that life begins at fifty. But everything else starts to wear out, fall out, or spread out.
There are three signs of old age. The first is your loss of memory. I forget the other two.
You're getting old when you don't care where your spouse goes, just as long as you don't have to go along.
Middle age is when work is a lot less fun and fun is a lot more work.
Statistics show that at the age of seventy, there are five women to every man. Isn't that a bad time for a guy to get those odds?
You know you're getting on in years when the girls at the office start confiding in you.
Middle age is when it takes longer to rest than to get tired.
By the time a man is wise enough to watch his step, he's too old to go anywhere.
Middle age is when you have stopped growing at both ends, and have begun to grow in the middle.
A man has reached middle age when he is cautioned to slow down by his doctor instead of by the police.
You know you're into middle age when you realize that caution is the only thing you care to exercise.
Submitted by Kenneth, Shropshire, England

Return to: Top of Page, List of Jokes About Aging, My Little Sister's Jokes ,
---
Amy, a blonde city girl, marries a Colorado rancher.
One morning, on his way out to check on the cattle, the rancher says to Amy, "The insemination man is coming over to impregnate one of our cows today.
I drove a nail into the 2 by 4 just above the cow's stall in the barn.
You show him where the cow is when he gets here, OK?"
So then the rancher leaves for the fields.
After a while, the artificial insemination man arrives and knocks on the front door.
Amy takes him down to the barn. They walk along the row of cows and when she sees the nail, she tells him, "This is the one...right here."
Terribly impressed by what he seemed to think just might be another dizzy blonde, the man asks, "Tell me lady, how did you know this is the cow to be bred?"
"That's simple. By the nail over its stall." Amy explains very confidently.
Then the man asks, "What's the nail for?"
She turns and walks away, and with complete confidence, says, "I guess it's to hang your pants on."
Submitted by Bill, Ardmore, Pa.
Return to: Top of Page, Blonde Joke List, My Little Sister's Jokes,
---
A man from the Welfare department was interviewing a redneck women ...
... who had requested assistance and he was reviewing her form. He noted that she stated that she had three sons, but only has one name listed, "Leroy".
"Yes", she replied, "All three sons are named Leroy."
"Why would you do that?", inquired the government worker.
"It makes it much easier to get things done.", was her reply. "Leroy, time for bath." And they all would get in the bath. "Leroy, time for supper." And they all would come to the table.
Amazed, the government worker then inquired how did she get personal if she wanted to talk with just one of her sons.
"Oh that's easy", she replied. "I just call them by their last name."
Submitted by Dave, Bolder, Co.
Return to: Top of Page, List of Redneck Jokes, My Little Sister's Jokes,
---
If you can figure out what these words have in common...
...., you are a lot smarter than I am. And no, it isn't 6 letters in each word; you need a little more moxey than that. (And it is not at least 2 identical consonants in each word, either, which was my guess)
Banana
Dresser
Grammar
Potato
Revive
Uneven
Assess
Are you peeking or have you already given up? Give it another try.... You'll kick yourself when you discover the answer.
Go back and look at them again; think hard. OK... Here you go. Hope you didn't cheat.
This is cool.
Answer: In all of the words listed, if you take the first letter, place it at the end of the word, and then spell the word backwards, it will be the same word. Did you figure it out? Even if you did not, don't worry just send it to more people and stump them. Then you'll feel better.
Submitted by Dewey, Pensacola, FL

Return to: Top of Page, List of Interesting Facts, My Little Sister's Jokes,
---
Horn Guy ... Now this IS brilliant. Download Video

submitted by Lindsay, Melbourne, Australia.

Return to: Top of Page, List of Audio/Videos, My Little Sister's Jokes,
---
Things you don't see every day ... Take 1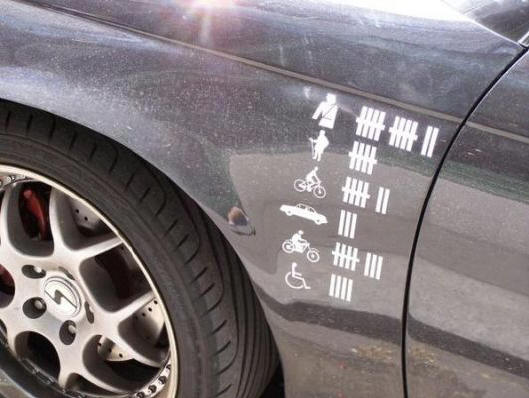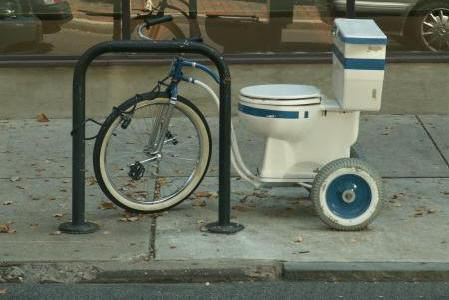 (This is not what it appears ... remember, most countries drive on the right hand side of the road)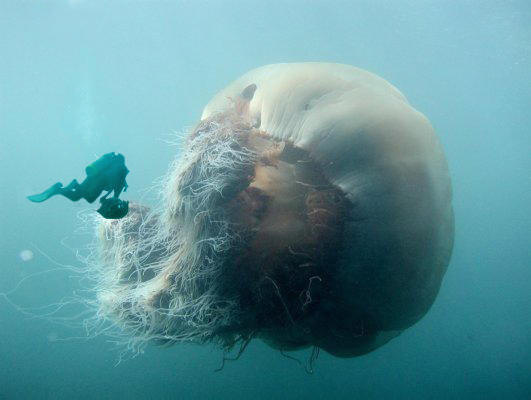 Also submitted by Bill, Ardmore, Pa

Return to: Top of Page, List of Photos, My Little Sister's Jokes,
---