Actual correspondence received by a Family History organization.
Our 2nd great-grandfather was found dead crossing the plains in the library.
He and his daughter are listed as not being born.
I would like to find out if I have any living relatives or dead relatives or ancestors in my family.
Will you send me a list of all the Dripps in your library?
My Grandfather died at the age of 3.
We are sending you 5 children in a separate envelope.
Documentation: Family Bible in possession of Aunt Merle until the tornado hit Topeka, Kansas. Now only the Good Lord knows where it is.
The wife of #22 could not be found. Somebody suggested that she might have been stillborn--what do you think?
I am mailing you my aunt and uncle and 3 of their children.
Enclosed please find my Grandmother. I have worked on her for 30 years without success. Now see what you can do!
I have a hard time finding myself in London. If I were there I was very small and cannot be found.
This family had 7 nephews that I am unable to find. If you know who they are, please add them to the list.
We lost our Grandmother, will you please send us a copy?
Will you please send me the name of my first wife? I have forgotten her name.
A 14-year-old boy wrote: "I do not want you to do my research for me. Will you please send me all of the material on the Welch line, in the U.S., England and Scotland countries? I will do the research."
I would like to know how many descendants I really have?
Submitted by Lindsey, Melbourne, Australia

Return to: Top of Page, List of Humorous Sayings, My Little Sister's Jokes,
---
A cowboy in Montana got pulled over by a State Trooper for speeding.
The trooper started to lecture the cowboy about his speeding, and in general began to throw his weight around to try to make the cowboy feel uncomfortable. Finally, the trooper got around to writing out the ticket.
As he was doing that, he kept swatting at some flies that were buzzing around his head.
The cowboy said, "Having some problem with Circle flies there, are ya?"
The trooper stopped writing the ticket and said, "Well yeah, if that's what they are. I never heard of Circle flies."
So the cowboy says, "Well, circle flies are common on ranches. See, they're called circle flies because they're almost always found circling around the back end of a horse."
The trooper says, "Oh," and goes back to writing the ticket.
Then after a minute, he stops and says, "Are you trying to call me a horse's ass?"
The cowboy says, "No, Sir. I have too much respect for law enforcement and police officers to even think about calling you a horse's ass."
The trooper says, "Well that's a good thing," and goes back to writing the ticket.
After a long pause, the cowboy says, "Hard to fool them flies though.
Submitted by Ashley, Emmitsburg, Md.

Return to: Top of Page, Clean Joke List, My Little Sister's Jokes,
---
Kids in Church
A little boy was overheard praying: "Lord, if you can't make me a better boy, don't worry about it. I'm having a real good time like I am."
After the christening of his baby brother in church, Jason sobbed all the way home in the back seat of the car. His father asked him three times what was wrong. Finally, the boy replied, "That preacher said he wanted us brought up in a Christian home, and I wanted to stay with you guys."
I had been teaching my three-year old daughter, Caitlin, the Lord's Prayer for several evenings at bedtime. She would repeat after me the lines from the prayer. Finally, she decided to go solo. I listened with pride as she carefully enunciated each word, right up to the end of the prayer: "Lead us not into temptation," she prayed, "but deliver us from E-mail.
One particular four-year-old prayed, "And forgive us our trash baskets as we forgive those who put trash in our baskets."
A Sunday school teacher asked her children as they were on the way to church service, "And why is it necessary to be quiet in church?" One bright little girl replied, "Because people are sleeping."
Six-year-old Angie and her four-year-old brother, Joel, were sitting together in church. Joel giggled, sang, and talked out loud. Finally, his big sister had had enough. "You're not supposed to talk out loud in church." "Why? Who's going to stop me?" Joel asked. Angie pointed to the back of the church and said, "See those two men standing by the door? They're hushers."
A father was at the beach with his children when the four-year-old son ran up to him, grabbed his hand, and led him to the shore where a seagull lay dead in the sand. "Daddy, what happened to him?" the son asked. "He died and went to Heaven," the Dad replied. The boy thought a moment and then said, "Did God throw him back down?"
Submitted by Bill, Gettysburg, Pa.

Return to: Top of Page, List of Cute Kids Sayings, My Little Sister's Jokes,
---
The Bathtub Test
It doesn't hurt to take a hard look at yourself from time to time, and this should help get you started.
During a visit to the mental asylum, a visitor asked the Director what the criterion was which defined whether or not a patient should be institutionalized.
"Well," said the Director, "we fill up a bathtub, then we offer a teaspoon, a teacup and a bucket to the patient and ask him or her to empty the bathtub."
"Oh, I understand," said the visitor. "A normal person would use the bucket because it's bigger than the spoon or the teacup." "No." said the Director, "A normal person would pull the plug. Do you want a bed near the window?"

Return to: Top of Page, List of Un-Categorizable Jokes, My Little Sister's Jokes,
---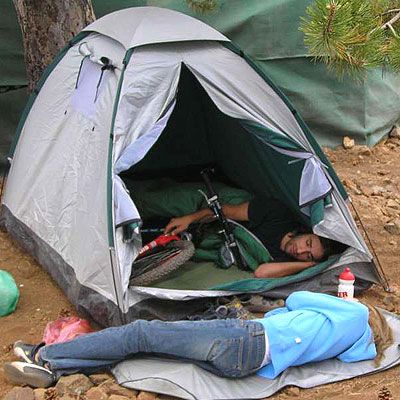 Submitted by Bill, Ardmore, Pa.

Return to: Top of Page, List of Photos, My Little Sister's Jokes,
---