Bob Hill and his new wife Betty were vacationing near Transylvania.
They were driving in a rental car along a rather deserted highway. It was late, and raining very hard. Bob could barely see 20 feet in front of the car.

Suddenly the car skids out of control! Bob attempts to control the car, but to no avail! The car swerves and smashes into a tree. Moments later, Bob shakes his head to clear the fog. Dazed, he looks over at the passenger seat and sees his wife unconscious, with her head bleeding! Despite the rain and unfamiliar countryside, Bob knows he has to carry her to the nearest phone.

Bob carefully picks his wife up and begins trudging down the road. After a short while, he sees a light. He heads towards the light, which is coming from an old, large house. He approaches the door and knocks. A minute passes. A small, hunched man opens the door. Bob immediately blurts, "Hello, my name is Bob Hill, and this is my wife Betty. We've been in a terrible accident, and my wife has been seriously hurt. Can I please use your phone?"

"I'm sorry," replied the hunchback, "but we don't have a phone. My master is a doctor; come in and I will get him!"

Bob brings his wife in. An elegant man comes down the stairs. "I'm afraid my assistant may have misled you. I am not a medical doctor; I am a scientist. However, it is many miles to the nearest clinic, and I have had a basic medical training. I will see what I can do. Igor, bring them down to the laboratory."

With that, Igor picks up Betty and carries her downstairs, with Bob following closely. Igor places Betty on a table in the lab. Bob collapses from exhaustion and his own injuries, so Igor places Bob on an adjoining table. After a brief examination, Igor's master looks worried.

"Things are serious, Igor. Prepare a transfusion." Igor and his master work feverishly, but to no avail. Bob and Betty Hill are no more.

The Hills' deaths upset Igor's master greatly. Wearily, he climbs the steps to his conservatory, which houses his grand piano. For it is here that he has always found solace. He begins to play, and a stirring, almost haunting, melody fills the house.

Meanwhile, Igor is still in the lab tidying up. His eyes catch movement, and he notices the fingers on Betty's hand twitch, keeping time to the haunting piano music. Stunned, he watches as Bob's arm begins to rise, marking the beat! He is further amazed as Betty sits straight up! Unable to contain himself, he dashes up the stairs to the conservatory. He bursts in and shouts to his master: "Master, Master! The Hills are alive with the sound of music!!!!!!!!!!!!!!!"
Submitted by Dick, Williamsport, Md.

Return to: Top of Page, Groaner Joke List, My Little Sister's Jokes,
---
While I was watching golf last weekend ...
... my wife and I got into a conversation about life and death, and the need for living wills.

During the course of the conversation I told her that I never wanted to exist in a vegetative state, dependent on some machine and taking fluids from a bottle.

She got up, unplugged the TV and threw out all my Scotch.

Sometimes it's tough being married to a smart ass.
Submitted by Bill, Ardmore, Pa.

Return to: Top of Page, List of Jokes About Marriage, My Little Sister's Jokes,
---
Clutching their Dillard's shopping bags, Ellen and Kay woefully gazed down at a dead cat ...
in the mall parking lot. Obviously a recent hit---no flies, no smell. What business could that poor kitty have had here?" murmured Ellen.
"Come on, Ellen, let's just go..."
But Ellen had already grabbed her shopping bag and was explaining, "I'll just put my things in your bag, and then I'll take the tissue." She dumped her purchases into Kay's bag and then used the tissue paper to cradle and lower the former feline into her own Dillard's bag and cover it. They continued the short trek to the car in silence, stashing their goods in the trunk. But it occurred to both of them that if they left Ellen's burial bag in the trunk, warmed by the Texas sunshine while they ate, Kay's Lumina would soon lose that new-car smell. They decided to leave the bag on top of the trunk, and they headed over to Luby's Cafeteria.
After they cleared the serving line and sat down at a window table, they had a view of Kay's Chevy with the Dillard's bag still on the trunk. BUT not for long!!!!! As they ate, they noticed a black-haired woman in a red gingham shirt stroll by their car, look quickly this way and that, and then hook the Dillard's bag without breaking stride. She quickly walked out of their line of vision.
Kay and Ellen shot each other a wide-eyed look of amazement. It all happened so fast that neither of them could think how to respond.
"Can you imagine?" finally sputtered Ellen. "The nerve of that woman!"
Kay sympathized with Ellen, but inwardly a laugh was building as she thought about the grand surprise awaiting the red-gingham thief. Just when she thought she'd have to giggle into her napkin, she noticed Ellen's eyes freeze in the direction of the serving line. Following her gaze, Kay recognized with a shock the black-haired woman with the Dillard's bag, THE Dillard's bag, hanging from her arm, brazenly pushing her tray toward the cashier.
Helplessly they watched the scene unfold: After clearing the register, the woman settled at a table across from theirs, put the bag on an empty chair and began to eat. After a few bites of baked whitefish and green beans, she casually lifted the bag into her lap to survey her treasure. Looking from side to side, but not far enough to notice her rapt audience three tables over, she pulled out the tissue paper and peered into the bag. Her eyes widened, and she began to make a sort of gasping noise. The noise grew. The bag slid from her lap as she sank to the floor, wheezing and clutching her upper chest. The beverage cart attendant quickly recognized a customer in trouble and sent the busboy to call 911, while she administered the Heimlich maneuver.
A crowd quickly gathered that did not include Ellen and Kay, who remained riveted to their chairs for seven whole minutes until the ambulance arrived. In a matter of minutes the black-haired woman emerged from the crowd, still gasping, strapped securely on a gurney. Two well-trained EMS volunteers steered her to the waiting ambulance, while a third scooped up her belongings. The last they saw of the distressed cat-burglar, she disappeared behind the ambulance doors, the Dillard's bag perched on her stomach.
My mom always taught me if it doesn't belong to you don't touch it, guess she didn't have a wise mom like I do. Serves her right, God does take care of those who do bad things!
Submitted by Andy, Gettysburg, Pa.

Return to: Top of Page, List of Funny Stories, My Little Sister's Jokes,
---
Murphy's Other Laws...
Everyone has a photographic memory. Some don't have film.
He who laughs last, thinks slowest.
A day without sunshine is like, well, night.
Change is inevitable, except from a vending machine.
Back up my hard drive? How do I put it in reverse?
I just got lost in thought. It was unfamiliar territory.
When the chips are down, the buffalo is empty.
Seen it all, done it all. Can't remember most of it.
Those who live by the sword get shot by those who don't.
I feel like I'm diagonally parked in a parallel universe.
He's not dead. He's electroencephalographically challenged.
She's always late. In fact, her ancestors arrived on the "June flower."
You have the right to remain silent. Anything you say will be misquoted and used against you.
I wonder how much deeper the ocean would be without sponges.
1Honk if you love peace and quiet.
Pardon my driving, I'm reloading.
Despite the cost of living, have you noticed how it remains so popular?
Nothing is foolproof to a sufficiently talented fool.
It is hard to understand how a cemetery can raise its burial costs and blame it on the high cost of living.
The 50-50-90 rule: Anytime you have a 50-50 chance of getting something right, there's a 90% probability you'll get it wrong.
It is said that if you line up all the cars in the world end to end, someone would be stupid enough to try and pass them.
You can't have everything. Where would you put it?
Latest survey shows that 3 out of 4 people make up 75% of the world population.
If the shoe fits, get another one just like it.
The things that come to those that wait may be the things left by those who got there first.
Give a man a fish and he will eat for a day, Teach a man to fish and he will sit in a boat all day drinking beer.
Flashlight: A case for holding dead batteries.
The shin bone is a device for finding furniture.
A fine is a tax for doing wrong. A tax is a fine for doing well.
It was recently discovered that research causes cancer in rats.
Everybody lies, but it doesn't matter since nobody listens.
I wish the buck stopped here, as I could use a few.
I started out with nothing, and I still have most of it.
When you go into court, you are putting yourself in the hands of 12 people who weren't smart enough to get out of jury duty.
Light travels faster than sound. This is why some people appear bright until you hear them speak.
Submitted by Cindy, Emmitsburg, Md.

Return to: Top of Page, List of Humorous Sayings, My Little Sister's Jokes,
---
Bill Gates going away video from Microsoft
Download video
Also Submitted by Dick, Williamsport, Md.

Return to: Top of Page, List of Audio/Videos, My Little Sister's Jokes,
---
Just to put things into proportion ...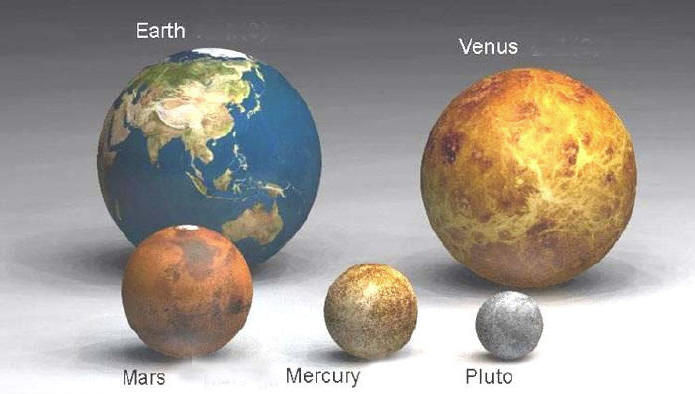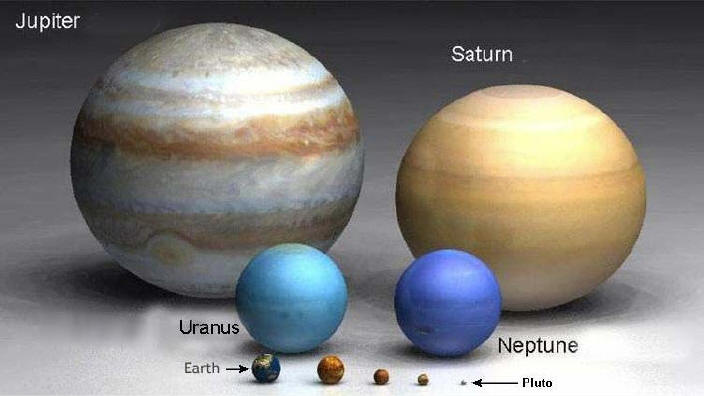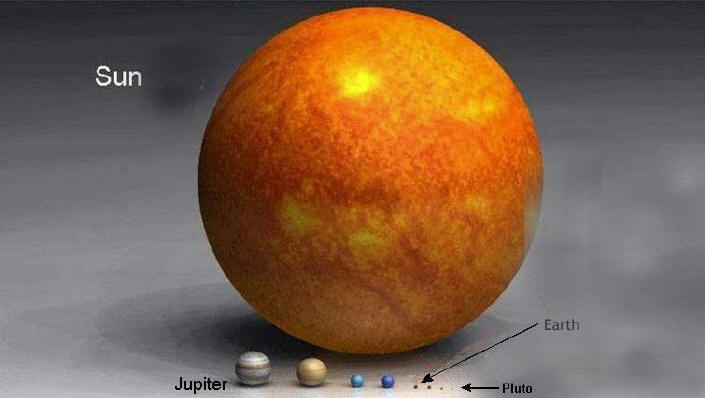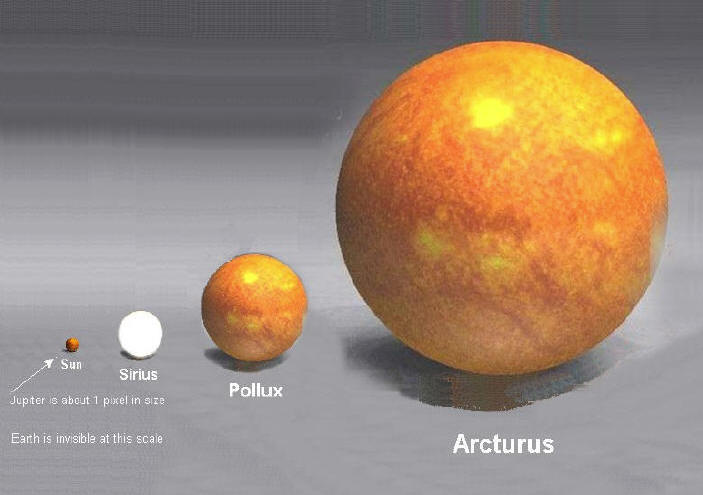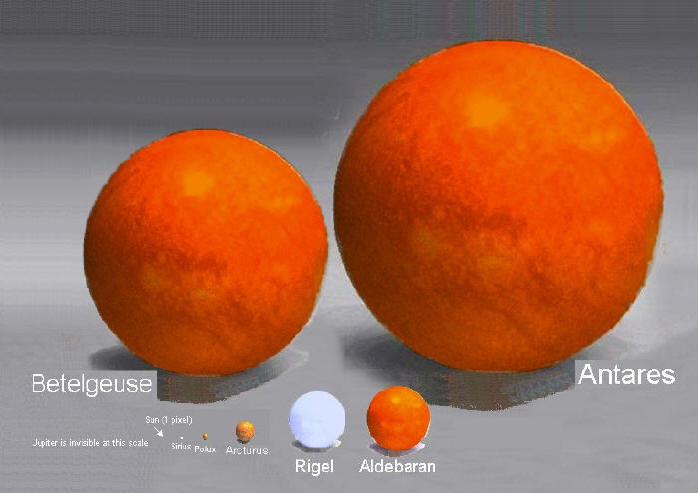 Submitted by Lindsay, Melbourne, Australia

Return to: Top of Page, List of Photos, My Little Sister's Jokes,
---