New Years Wishes ...
May you get a clean bill of health from your dentist, your cardiologist, your gastro-enterologist, your urologist, your proctologist, your podiatrist, your psychiatrist, your plumber and the I.R.S.
May your hair, your teeth, your face-lift, your abs and your stocks not fall; and may your blood pressure, your triglycerides, your cholesterol, your white blood count and your mortgage interest not rise.
May New Year's Eve find you seated around the table, together with your beloved family and cherished friends. May you find the food better, the environment quieter, the cost much cheaper, and the pleasure much more fulfilling than anything else you might ordinarily do that night.
May what you see in the mirror delight you, and what others see in you delight them. May someone love you enough to forgive your faults, be blind to your blemishes, and tell the world about your virtues.
May the telemarketers wait to make their sales calls until you finish dinner, may the commercials on TV not be louder than the program you have been watching, and may your check book and your budget balance - and include generous amounts for charity.
May you remember to say "I love you" at least once a day to your spouse, your child, your parent, your siblings; but not to your secretary, your nurse, your masseuse, your hairdresser or your tennis instructor.
And may we live in a world at peace and with the awareness of God's love in every sunset, every flower's unfolding petals, every baby's smile, every lover's kiss, and every wonderful, astonishing, miraculous beat of our heart.
Submitted by Emmitsburg's former Mayor Ed
Return to: Top of Page, List of Seasonal Jokes, My Little Sister's Jokes
---
There was a woman who had been diagnosed with cancer ...
... and had been given 3 months to live. Her Dr. told her to start making preparations to die (something we all should be doing all of the time.) So she contacted her pastor and had him come to her house to discuss certain aspects of her final wishes.
She told him which songs she wanted sung at the service, what scriptures she would like read, and what she wanted to be wearing. The woman also told her pastor that she wanted to be buried with her favorite bible.
Everything was in order and the pastor was preparing to leave when the woman suddenly remembered something very important to her. "There's one more thing." She said excitedly. "What's that?" came the pastor's reply. "This is very important." The woman continued. "I want to be buried with a fork in my right hand."
The pastor stood looking at the woman not knowing quite what to say. "That shocks you doesn't it?" The woman asked. "Well to be honest, I'm puzzled by the request," said the pastor.
The woman explained. "In all my years of attending church socials and functions where food was involved (and let's be honest, food is an important part of any church event; spiritual or otherwise); my favorite part was when whoever was clearing away the dishes of the main course would lean over and say 'you can keep your fork.' It was my favorite part because I knew that something better was coming. When they told me to keep my fork, I knew that something great was about to be given to me. It wasn't Jell-O or pudding. It was cake or pie. Something with substance. So I just want people to see me there in that casket with a fork in my hand and I want them to wonder 'What's with the fork?' Then I want you to tell them: 'Something better is coming so keep your fork too.'"
The pastor's eyes were welled up with tears of joy as he hugged the woman goodbye. He knew this would be one of the last times he would see her before her death. But he also knew that the woman had a better grasp of heaven than he did. She KNEW that something better was coming.
At the funeral people were walking by the woman's casket and they saw the pretty dress she was wearing and her favorite bible and the fork placed in her right hand. Over and over the pastor heard the question "What's with the fork?" And over and over he smiled. During his message, the pastor told the people of the conversation he had with the woman shortly before she died. He also told them about the fork and about what it symbolized to her.
The pastor told the people how he could not stop thinking about the fork and told them that they probably would not be able to stop thinking about it either. He was right.
So the next time you reach down for your fork, let it remind you, oh so gently that there is something better coming.
Keep your fork. The best is yet to come.
Written and submitted by Lorraine, Sacramento, CA
Return to: Top of Page, List of Inspirational Stories, My Little Sister's Jokes,
---
T'was The Week After Christmas
'Twas the week after Christmas, and all through the house
Nothing would fit me, not even a blouse.
The cookies I'd nibble, the eggnog I'd taste
All the holiday parties had gone to my waist.

When I got on the scales, there arose such a number!
When I walked to the store (less a walk than a lumber).
I'd remember the marvelous meals I'd prepared;
The gravies and sauces and beef nicely rared...
The wine and the rumballs, the bread and the cheese
And the way I'd never said, "No thank you, please."
As I dressed myself in my husband's old shirt
And prepared once again to battle the dirt...
I said to myself, as I only can
"You can't spend a winter dressed like a man!"
So...away with the last of the sour cream dip,
Get rid of the fruit cake, every cracker and chip.

Every last bit of food that I like must be banished
'Till all the additional ounces have vanished.
I won't have a cookie, not even a lick,
I'll want only to chew on a long celery stick.

I won't have hot biscuits, or cornbread, or pie,
I'll munch on a carrot and quietly cry.
I'm hungry, I'm lonesome, and life is a bore...

But isn't that what January is for?
Unable to giggle, no longer a riot
Happy New Years to All and to All a Good Diet
Submitted by Debbie, Middletown, Md.

Return to: Top of Page, Seasonal Joke List, My Little Sister's Jokes,
---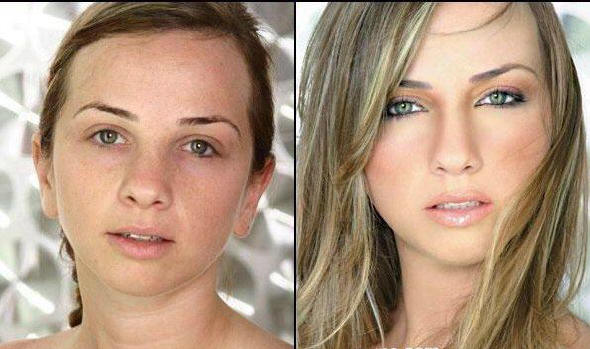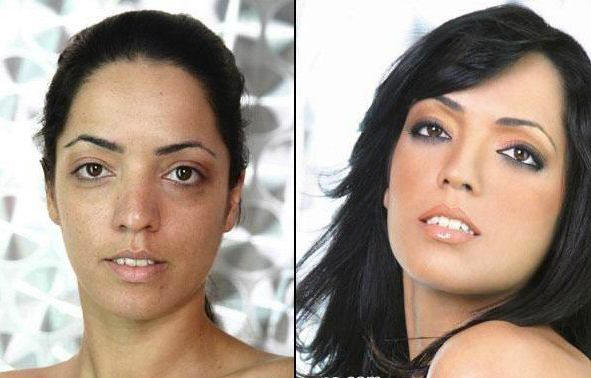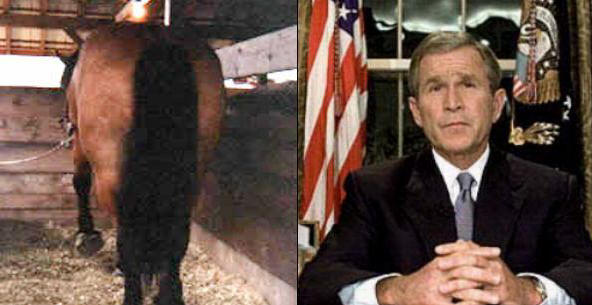 Submitted by Pat, Smith Lake, Va.

Return to: Top of Page, List of Photos, My Little Sister's Jokes,
---