Really, really bad one-line groaners ... Part 2
Once you've seen one shopping center, you've seen a mall.
Those who jump off a Paris bridge are in Seine.
Bakers trade bread recipes on a knead-to-know basis.
Santa's helpers are subordinate clauses.
Acupuncture is a jab well done.
Two peanuts walk into a bar, and one was a salted.
A jumper cable walks into a bar. The bartender says "I'll serve you, but don't start anything."
A sandwich walks into a bar. The bartender says, "Sorry we don't serve food in here."
A dyslexic drunk staggered into a bra.
A man walks into a bar with a slab of asphalt under his arm and says: "A beer please, and one for the road."
Two antennas meet on a roof, fall in love and get married. The ceremony wasn't much, but the reception was excellent.
A drunk walks into a bar. "Ouch!" he says.
"Doc, I can't stop singing 'The Green, Green Grass of Home.'" "That sounds like Tom Jones Syndrome."
"Is it common?" "It's Not Unusual."
Two cows standing next to each other in a field, Daisy says to Dolly: "I was artificially inseminated this morning." "I don't believe you," said Dolly. "It's true, no bull!" exclaimed Daisy.
An invisible man marries an invisible woman. The kids were nothing to look at either.
Two hydrogen atoms walk into a bar. One says, "I've lost my electron." The other says, "Are you sure?"
The first replies, "Yes, I'm positive..."
Deja Moo: The feeling that you've heard this bull before.
I went to buy some camouflage trousers the other day but I couldn't find any.
I went to the butcher's the other day and I bet him 50 bucks that he couldn't reach the meat off the top shelf. He said, "No, the steaks are too high."
I went to a seafood disco rave last week.... and pulled a mussel.
Two Eskimos sitting in a kayak were chilly; but when they lit a fire in the craft, it sank, proving that you can't have your kayak and heat it too.
Return to: Top of Page, Groaner Joke List, My Little Sister's Jokes,
---
A college professor, an avowed Atheist, was teaching his class.
He shocked several of his students when he flatly stated he was going to prove there was no God. Addressing the ceiling he shouted: "God, if you are real, then I want you to knock me off this platform I'll give you 15 minutes!"
The lecture room fell silent. You could have heard a pin fall. Ten minutes went by. Again he taunted God, saying, "Here I am, God. I'm still waiting."
His countdown got down to the last couple of minutes when a Marine - just released from active duty and newly registered in the class - walked up to the professor, hit him full force in the face, and sent him tumbling from his lofty platform. The professor was out cold! At first, the students were
shocked and babbled in confusion. The young Marine took a seat in the front row and sat silent. The class fell silent...waiting.
Eventually, the professor came to, shaken. He looked at the young Marine in the front row. When the professor regained his senses and could speak he asked: "What's the matter with you? Why did you do that?"
"God was busy. He sent me."
Submitted by Bill, Narberth, Pa.
Return to: Top of Page, List of Un-Categorizable Jokes, My Little Sister's Jokes,
---
Interesting word/phrase origins - Take 4
In the 1700s personal hygiene left much room for improvement. As a result, many women and men had developed acne scars by adulthood. The women would spread beeswax over their facial skin to smooth out their complexions. When they were speaking to each other, if a woman began to stare at another woman's face she was told "mind your own bee's wax."
Should the woman smile, the wax would crack, hence the term "crack a smile".
Also, when they sat too close to the fire, the wax would melt and therefore the expression "losing face".
Submitted by Dolly, Myersville, MD.

Return to: Top of Page, List of Interesting Facts, My Little Sister's Jokes,
---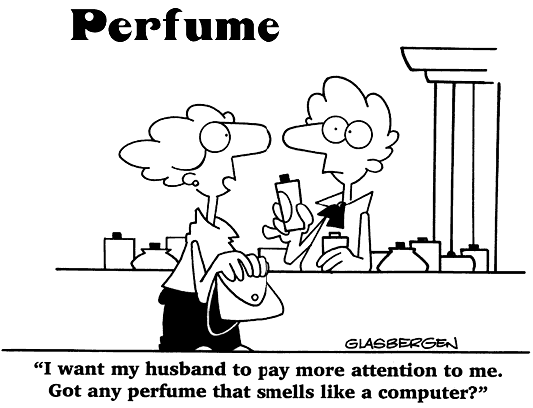 ---