You know you're from Philadelphia if ...
You've never referred to Philadelphia as anything but "Philly." And New Jersey has always been "Jersey."
You refer to Pennsylvania as "PA" (pronounced Peeay).How many other states do that?
You know what "Punxsutawney Phil" ( A Ground Hog ) is, and what it means if he sees his shadow.
The first day of buck and the first day of doe season are school holidays.
You can use the phrase "fire hall wedding reception" and not even bat an eye.
You can't go to a wedding without hearing the "Chicken Dance," at least 1 Polka and either an Italian song (sung in Italian,) or "Hava Nagila."
At least 5 people on your block have electric "candles" in all or most of their windows all year long.
You know what a "Hex sign" is.
You know what a "State Store" is, and your out of state friends find it incredulous that you can't purchase liquor at the mini-mart.
You own only three condiments "salt, pepper and Heinz ketchup".
Words like "hoagie", "crick", "chipped ham", "sticky buns", "shoo-fly pie", "pierogies" and "pocketbook" actually mean something to you.
You can eat cold pizza (even for breakfast) and know others who do the same. (Those from NY find this "barbaric".)
You not only have heard of Birch Beer, but you know it comes in several colors: Red, White, Brown, Gold.
you know several places to purchase or that serve Scrapple, Summer Sausage (Lebanon Bologna), and Hot Bacon Dressing.
You can eat a cold soft pretzel from a street vendor without fear and enjoy it.
You know the difference between a cheese steak & a pizza steak sandwich and a Primanti's, and know that you can't get a really good one outside PA.
You live for summer, when street and county fairs signal the beginning of funnel cake season.
Customers ask the waitress for "dippy eggs" for breakfast.
You know that Blue Ball, Intercourse, Climax, Bird-in-Hand, Beaver, Moon, Virginville, Paradise, Mars, and Slippery Rock are PA towns.
You know what a township, borough, and commonwealth is.
You can identify drivers from New York, New Jersey, Ohio,or other neighboring states by their unique and irritating driving habits.
A traffic jam is ten cars waiting to pass a horse-drawn carriage on the highway in Lancaster County.
You know several people who have hit deer more than once.
You carry jumper cables in your car and your female passengers know how to use them.
You still keep kitty litter, starting fluid, de-icer, or a snow brush in your trunk, even if you live in the south.
Driving is always better in winter because the potholes are filled with snow.
As a kid you built snow forts and leaf piles that were taller than you were.
Your graduating class consisted of mostly Polish, German, & Italian names.
"You guys" and "ynz" is a perfectly acceptable reference to a group of men & women.
You know how to respond to the question "Djeetyet?" (Didyoueatyet?)
You learned to pronounce Bryn Mawr, Wilkes-Barre, Schuylkill, Bala Cynwyd, Conshohocken, and Monongahela.
You know what a "Mummer" is, and are disappointed if you can't catch at least highlights of the parade.
Submitted by Bill, Narberth, Pa.
Return to: Top of Page, List of You Know You're From, My Little Sister's Jokes,
---
Once upon a midnight dreary, fingers cramped and vision bleary ...
System manuals piled high and wasted paper on the floor,
Longing for the warmth of bed sheets, still I sat there doing spreadsheets.
Having reached the bottom line I took a floppy from the drawer,
I then invoked the SAVE command and waited for the disk to store,
Only this and nothing more.

Deep into the monitor peering, long I sat there wond'ring, fearing,
Doubting, while the disk kept churning, turning yet to churn some more.
But the silence was unbroken, and the stillness gave no token.
"Save!" I said, "You cursed mother! Save my data from before!"
One thing did the phosphors answer, only this and nothing more,
Just, "Abort, Retry, Ignore?"

Was this some occult illusion, some maniacal intrusion?
These were choices undesired, ones I'd never faced before.
Carefully I weighed the choices as the disk made impish noises.
The cursor flashed, insistent, waiting, baiting me to type some more.
Clearly I must press a key, choosing one and nothing more,
From "Abort, Retry, Ignore?"

With fingers pale and trembling, slowly toward the keyboard bending,
Longing for a happy ending, hoping all would be restored,
Praying for some guarantee, timidly, I pressed a key.
But on the screen there still persisted words appearing as before.
Ghastly grim they blinked and taunted, haunted, as my patience wore,
Saying "Abort, Retry, Ignore?"

I tried to catch the chips off guard, and pressed again, but twice as hard.
I pleaded with the cursed machine: I begged and cried and then I swore.
Now in mighty desperation, trying random combinations,
Still there came the incantation, just as senseless as before.
Cursor blinking, angrily winking, blinking nonsense as before.
Reading, "Abort, Retry, Ignore?"

There I sat, distraught, exhausted, by my own machine accosted.
Getting up I turned away and paced across the office floor.
And then I saw a dreadful sight: a lightning bolt cut through the night.
A gasp of horror overtook me, shook me to my very core.
The lightning zapped my previous data, lost and gone forevermore.
Not even, "Abort, Retry, Ignore?"

To this day I do not know the place to which lost data go.
What demonic nether world us wrought where lost data will be stored,
Beyond the reach of mortal souls, beyond the ether, into black holes?
But sure as there's C, Pascal, Lotus, Ashton-Tate and more,
You will be one day be left to wander, lost on some Plutonian shore,
Pleading, "Abort, Retry, Ignore?"
Submitted by Pastor Jon, Emmitsburg, Md.
Return to: Top of Page, Computer Joke List, My Little Sister's Jokes,
---
Inner Peace
I am passing this on to you because it has definitely worked for me...and as we start summer we all could use a little calm. By following the simple advice I read in an article, I have finally found inner peace. The article read: "The way to achieve inner peace is to finish all the things you've started"
So I looked around the house to see all the things I started and hadn't finished.... and before leaving the house this morning I finished off a bottle of red wine, a bottle of white wine, the Bailey's, Kahlua and Wild Turkey, the Prozac, some valium, some cheesecake and a box of chocolates You have no idea how freakin good I feel....
Submitted by Rochel, Emmitsburg, MD.
Return to: Top of Page, List of Un-Categorizable Jokes, My Little Sister's Jokes,
---
And the definition of stupidity is ... (editors note ... if you look closely, the later photos are fakes)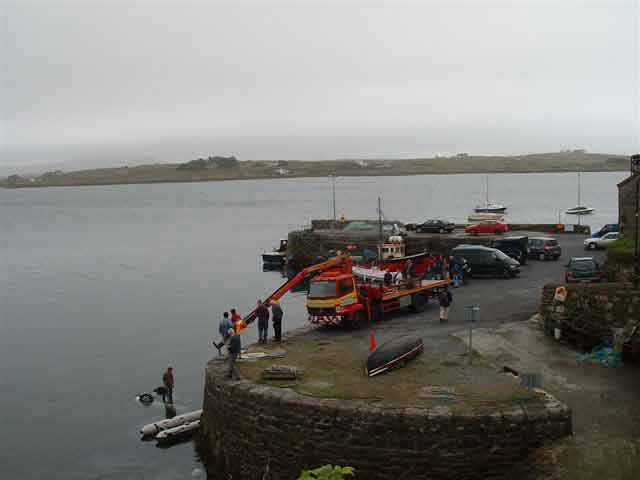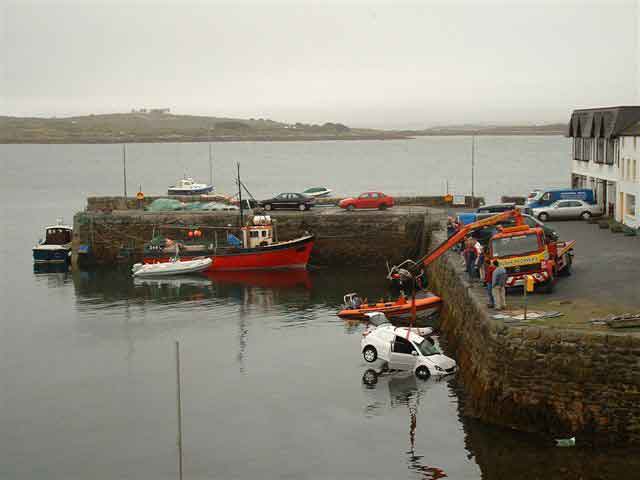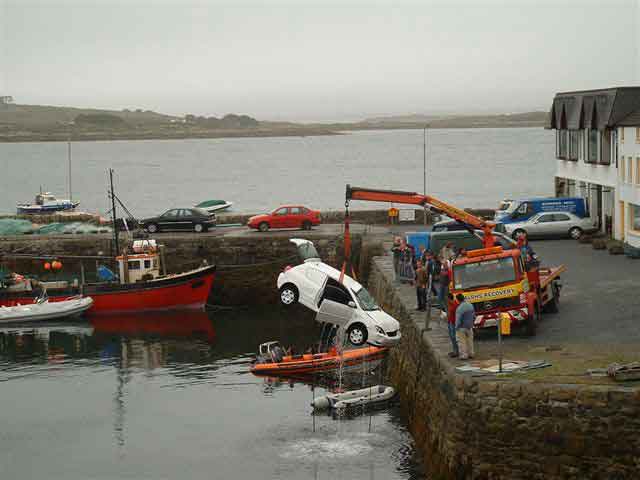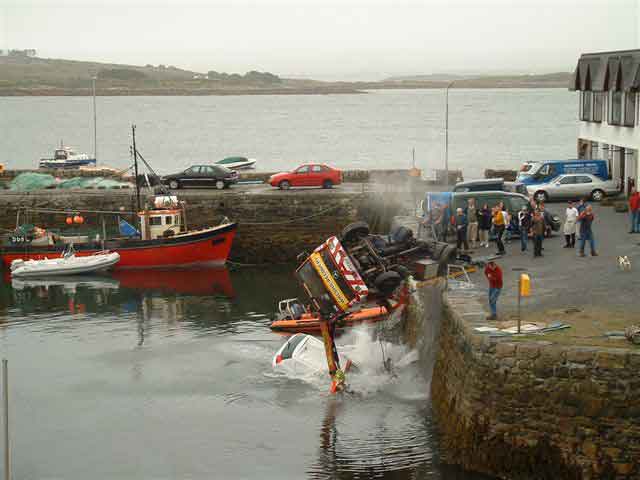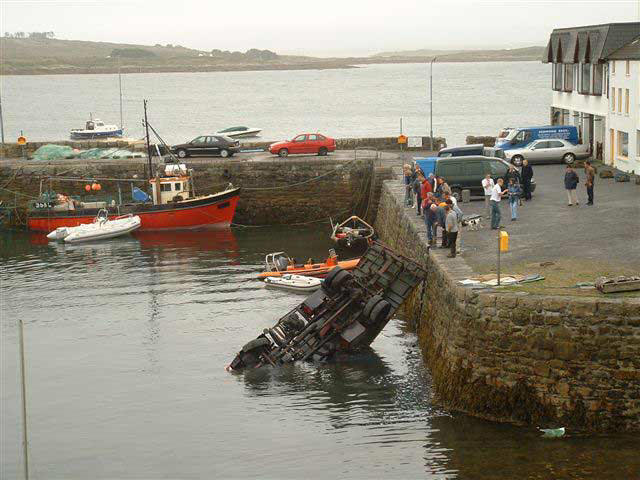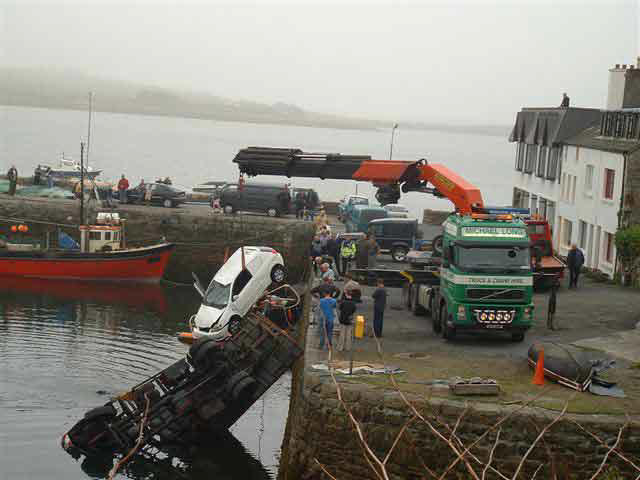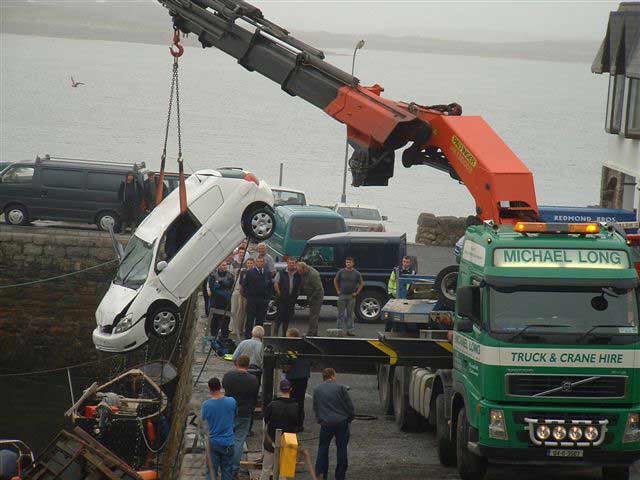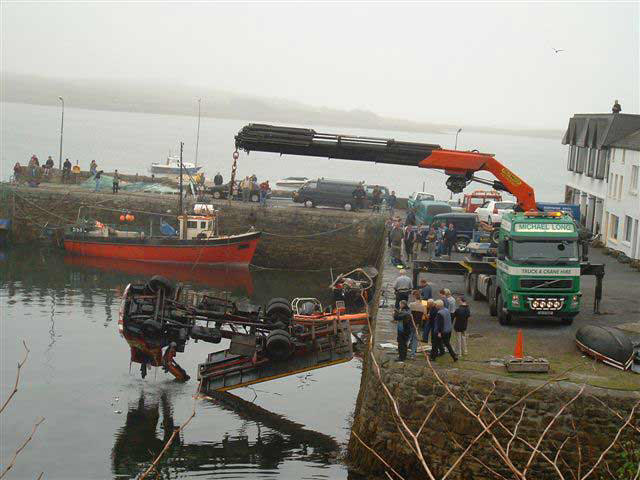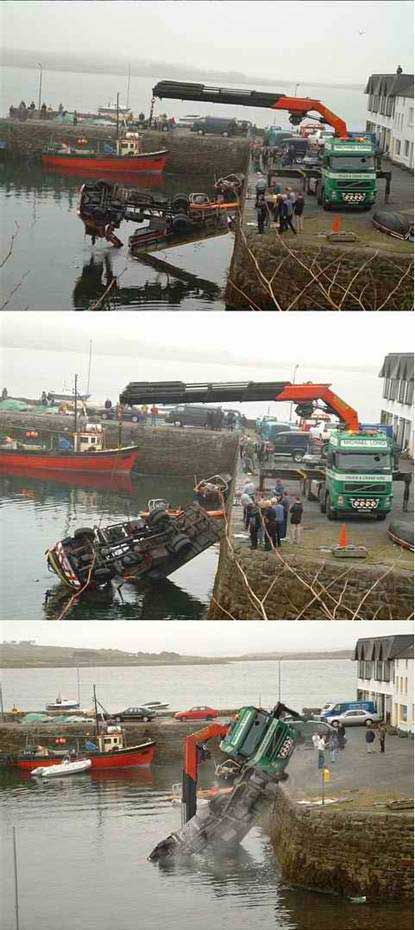 ---