The History of the Christmas Carol

What in the world do leaping lords, French hens, swimming swans, and especially that partridge who won't come out of the pear tree have to do with Christmas?

From 1558 until 1829, Roman Catholics in England were not allowed to practice their faith openly.? Someone during that era wrote this carol as a catechism song for young Catholics.? It has two levels of meaning; the surface meaning, plus a hidden meaning known only to members of their church.? Each element in the carol has a code word for a religious reality, which the children could remember.
The partridge in a pear tree was Jesus Christ.
Two turtle doves were the Old and New Testaments.
Three French hens stood for faith, hope and love.
The four calling birds were the four gospels of Matthew, Mark, Luke, and John.
The Five golden rings recalled the Torah or Law, the first five books of the Old Testament.
The six geese a-laying stood for the six days of creation.
Seven swans a-swimming represented the sevenfold gifts of the Holy Spirit: Prophesy, Serving, Teaching, Exhortation, Contribution, Leadership, and Mercy.
The eight maids a-milking were the eight beatitudes.
Nine ladies dancing were the nine fruits of the Holy Spirit: Love, Joy, Peace, Patience, Kindness, Goodness, Faithfulness, Gentleness and Self-control.
The ten lords a-leaping were the Ten Commandments.
Eleven pipers piping stood for the eleven faithful disciples.
Twelve drummers drumming symbolized the twelve points of belief in the Apostles' Creed.
So there is your history lesson for today and now you know how that strange song became a Christmas Carol!
Submitted by Tom, Gettysburg, Pa.

Return to: Top of Page, Christmas Joke List, My Little Sister's Jokes,
---
The church gossip and self-appointed arbiter of the church's morals ...
kept sticking her nose into other people's business. Several church members were unappreciative of her activities, but feared her enough to maintain their silence.

She made a mistake, however, when she accused George, a new member, of being drunk after she saw his pickup truck parked in front of the town's only bar one afternoon. She commented to George and others that everyone seeing it there would know what he was doing.

George, a man of few words, stared at her for a moment and just walked away. He didn't explain, defend, or deny; he said nothing.

Later that evening, George quietly parked his pickup in front of her house ... and left it there all night.
Submitted by Andy, Gettysburg, Pa.

Return to: Top of Page, Clean Joke List, My Little Sister's Jokes,
---
Here are some actual error messages seen on the computer screens in Japan ...
... some are even written as Haiku. Aren't these better than "Your computer has performed an illegal operation"?
The Web site you seek cannot be located, but countless more exist.
Chaos reigns within. Reflect, repent, and reboot. Order shall return.
Program aborting: Close all that you have worked on. You ask far too much.
Windows NT crashed. I am the Blue Screen of Death. No one hears your screams.
Yesterday it worked. Today it is not working. Windows is like that.
Your file was so big. It might be very useful. But now it is gone.
Stay the patient course. Of little worth is your ire. The network is down.
A crash reduces your expensive computer to a simple stone.
Three things are certain: Death, taxes and lost data. Guess which has occurred?
You step in the stream, but the water has moved on. This page is not here.
Out of memory. We wish to hold the whole sky, But we never will.
Serious error. All shortcuts have disappeared.
And ...
Having been erased,
The document you're seeking
must now be retyped.
Submitted by Tom, Fairfield, Pa.

Return to: Top of Page, Computer Joke List, My Little Sister's Jokes,
---
Best Weather Pictures of 2003 - Take 4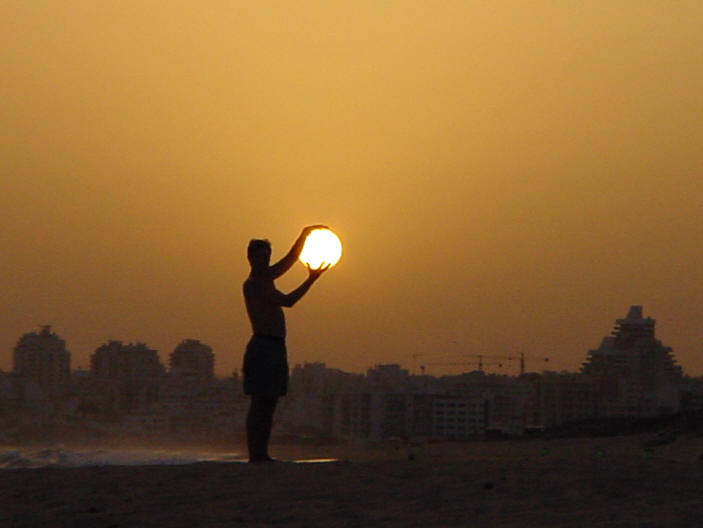 ---