The Liberation of Emmitsburg
Saturday, September 15th 2007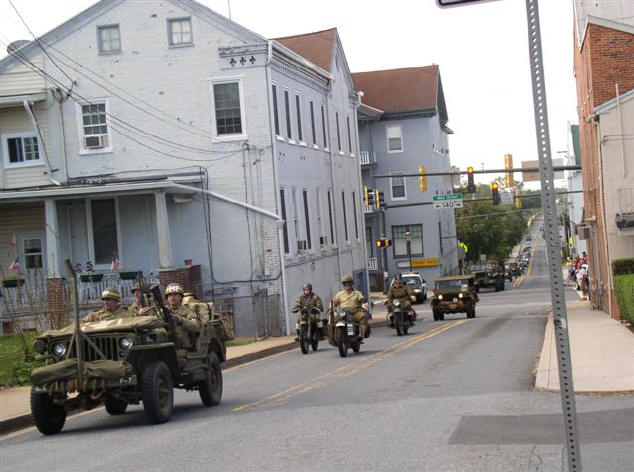 These World War II re-enactors came to Emmitsburg as a remembrance
of their liberation of a small French village. The soldiers truly were
welcomed and were most grateful for a warm reception,
including "spirits" and freshly made baked goods!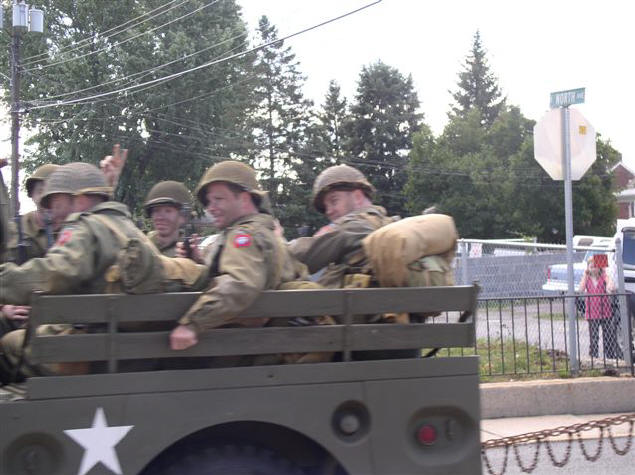 The Liberators!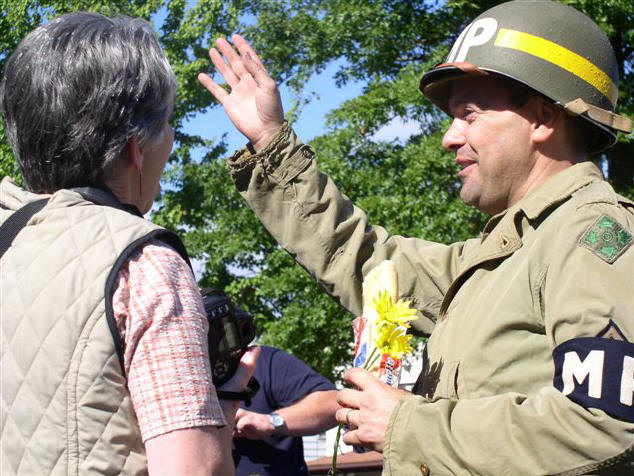 The wife of the President of Mount Saint Mary's University,
Irene Powell greets one of the Liberating soldiers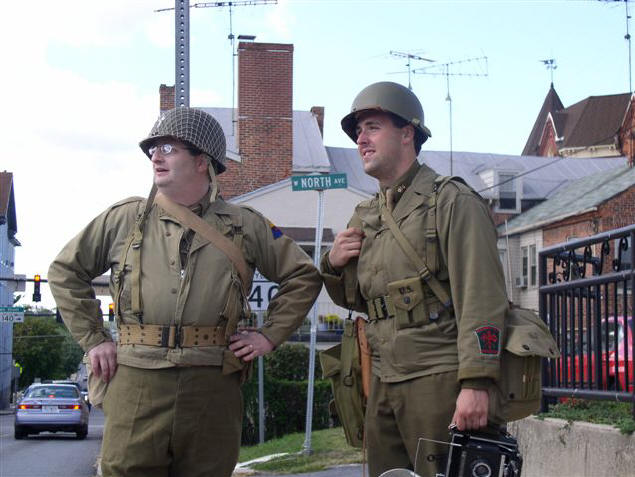 Even the Anglican Chaplain was among the convoy and
we did exchange greetings in the name of the blessed Savior!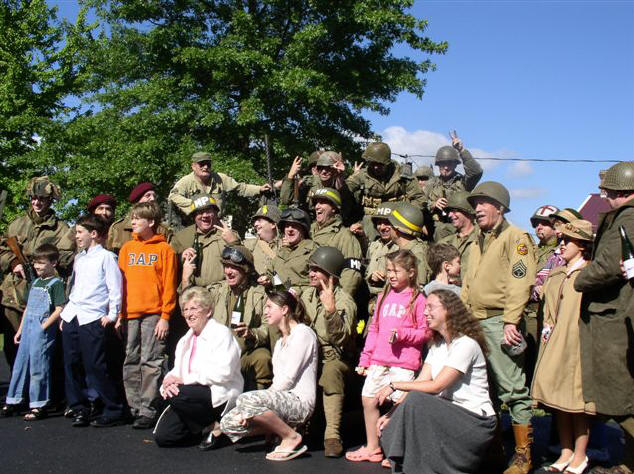 It was a wonderful reception. Women greeted the soldiers with a kiss, and flowers,
children received candy from the Liberating troops as they rolled into town.
Special Thanks to Pastor Jon of Elias Lutheran Church for the photos and
St. Joseph's Roman Catholic Church for the use of their Parking lot ...
and to both churches for ringing their bells to a good old Emmitsburg style greeting to the 'Liberators!'