Think Spring. Plant Spring Bulbs Now
John R. Shaffer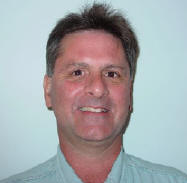 What better way to usher in the spring season than with a colorful splash of beautiful, vibrant, flowering bulbs bursting their wonderful colors throughout the garden after a bitter cold winter. With a little planning and a modest amount of effort your garden will be pulsating with a plethora of flashy hues. You can add beauty and color almost anywhere in your landscape with a little time, planning and effort this fall.
Spring flowering bulbs must be planted before the first hard frost. They need 12 to 14 weeks of temperatures below 40 degrees F to produce their flower spike, which is why it is necessary to plant them in the fall. By utilizing a mix of early and late flowering bulbs, you will have your own flower show which may last two months or longer. When you plan for color, height, and bloom time you can come up with some pretty dazzling displays. Spring flowering bulbs are available in such a variety of colors and blooming times that you can treat yourself to continuous color and changing color schemes from late winter to early summer.
Whether you prefer your bulbs naturalized into the landscape, clustered in groups or standing in a single line, there are a few things which you should consider and some planning you should do before you begin planting them. If your intent is only to drop a package of Daffodils into the ground, then your planning will only involve where you are going to set the bulbs. However, if you'd like to create a flower show, you will need to do some research into the plant heights and blooming times.
When thinking about which bulb varieties to choose, the first step is to consider your existing color palette. What color is your house? What other plants will be flowering in the garden at the same time as the spring bulbs? What foliage colors will be around the bulbs? By thinking about what colors will surround the spring bulbs, you can select a complementary palette. Decide what type of impact you want to make. Are you looking for a bold splash of color, or a drift of soothing hues? Envision the numerous possible color combinations of bulbs. Consider planting bulbs in various shades of the same color family.
Don't forget to take the finished product's height into consideration. You don't want to spend several days planting bulbs only to find that they are too short to rise above the boxwood hedge in front of them, or plant a drift of tall daffodils that obscure the view of smaller species tulips planted with them. Always check the estimated height of the bulbs you purchase. This will help you determine where you place them in your overall design.
Size does matter. Generally speaking, the larger the bulb, the higher the grade, and that means the larger the flower. However, bigger is not always better. It all depends on the bulb type. Smaller bulbs tend to multiply and increase over time. On the flip side, larger bulbs are usually better for flowers that you will be forcing into bloom, such as amaryllis, paperwhites, and hyacinths.
Quantity is another major consideration in planning your work of art. A good rule of thumb is to plant twelve to fifteen bulbs of the same variety. The effect is like painting the garden with a large brush of color. Determine where you want to establish a particular design and then figure out how many drifts of each variety you need. This will help determine the number of bulbs to buy. Think about planting an extra five or ten bulbs to allow for disruptive rodents, a rowdy Mother Nature or just a change in the design plan.
Bulb varieties can also be grouped according to their bloom times, flowering in either early, middle or late spring. For instance, narcissus 'February Gold' blooms in late winter, narcissus 'Minnow' blooms mid-spring and narcissus 'Stainless' blooms at the end of spring. By planting all three varieties you can have a continuous wave of flowers throughout the season. Check packaging and catalog descriptions for the bloom time of bulbs.
Buy top quality, firm, and healthy bulbs. Inspect for blemishes and bad spots. Plant your bulbs as soon as possible after you purchase them. Bulbs prefer full sun and a rich, well-draining soil to which compost or other organic matter has been added. Either dig a trench for a bed planting or individual holes for individual bulbs or small clusters. Plant the bulbs by placing them into position. Never push or force the bulb into the soil. Check the bulb package to determine the spacing and planting depth for your type of bulb. As a general rule of thumb, bulbs should be planted twice as deep as they are high. Larger daffodil bulbs should be planted at a depth three times their height.
The larger the bulbs are, the more space they will need between them. Cover the bulbs lightly with soil and then sprinkle a good bulb food on top of the soil, not in the hole. If space is limited, bulbs may be planted in layers. Dig a hole deep enough to accommodate the largest bulbs (daffodils and hyacinths). Cover them with soil and plant a layer of tulips. Cover the tulips and plant a layer crocus or other small bulbs on top.
Bulbs will supply all the energy they need to produce that gorgeous bloom during the first year. Fertilizer in the hole may burn tender, young roots. Water thoroughly, and then keep the soil moist to allow the roots to form more quickly. After that, it's important to feed the bulbs annually with a good bulb fertilizer so that they can continue blooming in future seasons.
Whatever type of look you choose for your garden, be sure and plant some bulbs this fall. Happy painting.
Read other articles on plants and gardens
Read other fall related gardening articles