Water: The Life Blood of a Community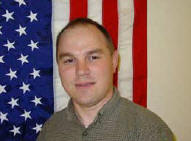 On September 9, the Emmitsburg Town Council unanimously agreed to establish a committee to address water use in our town. During my campaign for commissioner, I pledged to do everything I could to ensure that Emmitsburg has a safe and reliable supply of water. Since the water supply is the most important issue in the minds of our citizens, I felt it necessary to establish such a committee so that any citizen could play a key role in securing this valuable resource.
As most of us know, the mid-Atlantic states are still suffering from a severe drought. Although Emmitsburg has a stable supply of water, it is actively seeking to find new sources and improving existing ones. However, simply developing water supplies is not enough. Responsible conservation efforts must be undertaken in order to maintain a plentiful water supply.
Water is the life blood of any community. Until this current drought, water was being used as if it would never run out. The United States, as a whole, is the only nation which uses drinking water to wash our cars, water our gardens and clean our driveways. While using water for these purposes is not unreasonable, it is not the best use of this precious and limited resource. We must look for ways to conserve our water and put it to better use. That is what I expect the water committee to do.
The water committee will be made up of four volunteers from Emmitsburg who are concerned about our water supply and quality. The purpose of the committee is to study water use in Emmitsburg and make recommendations to the town council as to how we can best use it. It would also provide ideas how to save water and will seek alternative ways to fund water projects. Several experts in water use and resource development have agreed to work with the committee to help develop a comprehensive water use plan which will be presented to the town council. The meetings of the committee will be held once a month and will be open to the public.
Anyone who is interested in serving on this committee, please call the town office at 301-447-2313.