Staying fashionably comfortable: the menswear industry
Valerie McPhail
(2/2015) Dressing should be all about comfort. But, for some men, lifeís demands can make that difficult. The corporate meeting, a day of business travel, even causal Fridays in the office, each presents its own wardrobe challenges. Nonetheless, men must understand that comfort is the key to how one considers attire. The basics that founded the menswear industry are a source of guidance. These items fit within the pragmatism of manís lifestyle and influence luxurious runway trends. I love menswear for this reasonóthe practicality and attitude that characterizes the industry is naturally functional and creative. Both assets are resources to help a man learn to dress. The world of menís fashion is continually reinventing the basics in order to form a new perspective on the traditional theory of menswear. Therefore nowómore than everóis the time to educate and encourage men to get involved in the conversation.
Over time, men have been guided toward the traditional suit and tie uniform. According to the Brooks Brothers website, the American retailer established this trend by launching the first ready-made suit in 1849. This defining moment has led the menswear industry to value basic elements of dress. As a result, the navy suit, button-collared dress shirt, striped tie, and gabardine are among the classic pieces that are never going out of style. The best use of these pieces express a clean, refined, and simplified perspective. Pierce Brosnan in James Bond, or Jack F. Kennedy or Leonard Dicaprio in Baz Luhrmannís Great Gatsby exemplify this sought-after fashion sense (and thatís okay because Brigitte Bardot will forever be a style icon in the DNA of womenís fashion.) These figures are acknowledged for their sense of class; their style of dress is an expression of their personal elegance. Menswear is inherently practical because it complements the lifestyle of every man. In a response, both designers and men have grounded themselves in the standard of a crisp and collected way to dress. Initially this ideal may be thought of as a safeguard against experimental ways of dressing. However, these basic pieces are staples to every menswear runway season. These shows utilize the basics to set the trends that retailers offer customers. After all, just like the business suit uniform worn every day to work, fashion repeats itself. The trick and treat to mastering the art of dressing is knowledge of how these pieces and trends work best with oneís personal sensibility. The basics are the foundation of the artistic fashion world, where a manís lifestyle dictates how he dresses.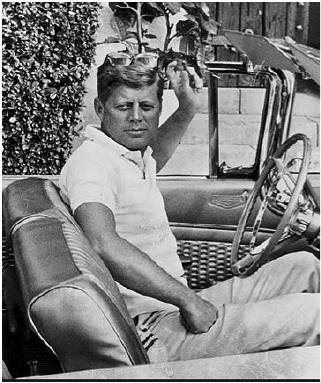 A man will be comfortable with a wardrobe of basic traditional pieces. Knowledge of the products offered by his favorite brands will assist this task. For example, Brooks Brothers is a brand of excellent quality. The brand offers both basic and fashionable pieces that provide the foundation of a manís wardrobe. They are also recognized for their innovations within the production of well-designed clothing. Their non-iron shirts remove the hassle of ironing dress and sport shirts before wearing, and their stretch suits are friendly for the traveling businessman. Washable merino wool and cotton sweaters are more causal items because they do not require particular care directions. In light of these resources, Brooks Brothers has stood as a model among retailers. The brandís dedication to the relationship between quality and functional clothing assists all lifestyles.
A manís sense of dressing comfortably also develops as he reflects on his lifestyle. One must consider what he dresses for every day. Exploring trends from the 2015 menswear collection and runway shows illustrates a designerís interest in characterizing a man through clothes. Luxury fashion is simply an artistic presentation of a manís lifestyle.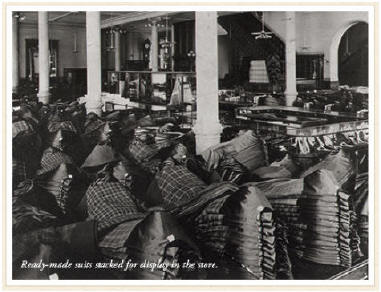 Aside from the various tuxedos, ties and jackets that presided the runways this season, a strong animal print and a basic turtleneck were the trends throughout the Fall Menswear 2015 collections. Variations include two looks from the Marc Jacobs Fall 2015 Collection. An animal printed top identified one look, while a dark printed cardigan paired with a matching striped burgundy button-down top and pants complemented another. A subtler animal-print was a theme among the vests that hid underneath oversized pea coatsóof the same printófrom the Calvin Klein Collection Fall 2015 show. Despite the youthful spirit that is associated with an animal print, the Burberry Prorsum Fall 2015 show proved otherwise. Bold animal prints on button-down shirts, various tops, and coats dominated the show to present a sophisticated and comfortable man. This brand exemplifies how a print personifies a collection and enriches basic articles of clothing. Printed ties and sport shirts are more casual ways to embrace this trend.
The turtleneck was also a favored piece throughout shows and collections this season. Tom Fordís Fall 2015 Collection emulated an artsy Andy Warhol look, sharing Carvenís Fall 2015 Collection sentiment for the minimal design aesthetic. Belstaffís Fall 2015 Collection showed a turtleneck piece by layering it with different outfits throughout the collection. Turtlenecks are an item that functions for keeping warm in the winter. This versatility enables it to match along with the blazer, winter sport coat or pea coat. Also, because it is offered in various fabrics, the turtleneck can dress both casual and formal styles.
If animal prints and turtlenecks appear too risky for your closet, there are numerous online shopping companies that offer men retail guidance. Websites like Trunk Club and BespokePost.com offer menís clothes and lifestyle resources via a box that ships to your doorstep. Trunk Club caters to a manís lifestyle needs through a partnership with a company stylist. This representative from the company styles a man by compiling clothes that support his lifestyle needs. The items are then mailed in a box and the client pays for the items he wishes to keep. BespokePost.com provides for the male customer with a similar objective. The company requires a subscription for a monthly box filled with a survey of lifestyle products. Both companies focus on catering to the personal needs of their male clientele so that he can skip the "chore" of going to the stores to shop. Mr. Porter and Gilt.com are other online resources that make luxury fashion available for men. Along with its accessible shopping experience, Mr. Porter offers a weekly blog post called The Journal. This side of the website delivers fun articles that acknowledge style, music, and fashion icons. Gilt.com offers two reading resources: The Gilt MANual and DeJour Magazine. However, a membership is required in order to access the articles. These resources reveal the distinctive relation between lifestyle and fashion. Whether through customer service or writing, fashion enables a man to focus on his own world.
The value of luxury fashion on the runways surpasses their expensive tags. Luxury fashion offers quality and artistry to basic menswear pieces. Men may bring this knowledge to consider casual dressing. Aside from the classics, there are also items that allow a man to enjoy a more casual outfit. These pieces are options for life outside the traditional work environment. Within popular culture today, polo shirts, sport shirts, jeans, and tennis shoes are all items that have become uniform to casual dressing. In this case, comfortable clothes mean causal clothes. These pieces are naturally comfortable because their various fabric designs bring a feel and look of ease. Nonetheless, they complement the basics of menswear because they support a manís interest in dressing for an occasion. Their only difference lies within their practicality outside the formal workplace. These pieces bring an informal approach to comfortable dressing. Therefore, men should look toward casual dressing as an opportunity to experiment with style.
Fashion is for fun. Aside from the luxury of the collections and runway shows, there is a basic functionalism within the purpose of clothes. Men should look at fashion with an understanding that clothes complement a lifestyle. Casual dressing is an expression of this knowledge.