Mount Creative Writers
The true gifts of Christmas
Alexandra Tyminski
MSM Class of 2015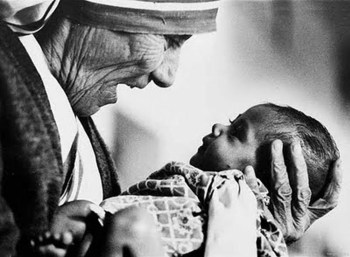 (12/2014) The tune, "Itís beginning to look a lot like Christmas," has been crossing my mind more than once lately. The weather change has caused the temperature to drop significantly, the decorations on the Mount St. Maryís campus are starting to be arranged, and Iím getting more excited. The idea of sitting around a fire drinking hot chocolate and eggnog while watching my family open gifts paints a smile on my face. However, there is something about the holidays and this time of the year that always seems to put me on edge. I love Christmas, and I love giving to others, but the gift giving becomes overbearing in my mind. The lists keep growing, and the things I buy keep getting more expensive.
Giving gifts is not a bad thing. By no means am I saying this, but I do get a bit distracted by the gift giving. Over the years, I have always appreciated the gifts I have received: many gift cards, some electronics, a book or two, and maybe some new clothes. I am thankful to the intentions behind the gifts from my parents, friends, or relatives; they thought the gifts they were giving me were something I would genuinely enjoy. And I definitely have enjoyed them.
Ö
Christmas makes me feel extremely blessed. I love spending time with the people around me, giving gifts, baking cookies, decorating a gingerbread house and a Christmas tree, keeping holiday traditions, and enjoying the home-cooked meals that seem to get better with every bite. Each one of these things brings me joy. Christmas is the season of happiness. How could anyone not like Christmas? This year, my family and I will probably be doing the same things we do each year. We will enjoy a Christmas Eve dinner, go to mass, watch the Polar Express, and open presents on Christmas morning. The traditions on Christmas are great, except as I have gotten older, Iím noticing there is one tradition that always sticks out. This tradition of gift giving.
Now I know that I have brought this up twice, but it has always been a mystery to me. As I grow up and start to develop my character, I think that maybe giving gifts that donít have a price are actually the most priceless gifts. If the message of Christmas is supposed to reflect the message of Christ, which is caring for others, then how can we show the ones we care about how much we love them?
Yes, then you might say to yourself, well of course gift-giving is the perfect way to show them how much I care for them. In many ways, this might be true. However, I challenge you to look at gift-giving in a new light. There canít really be a price for compassion and selfless love, right? There might be ways we can share this love with others in a way that society hasnít grasped yet.
I used to think that the idea of giving gifts was truly what Christmas was about. Showing others that I can provide them the gift they wanted or would like. I have that ability to give that to them. But, what if we could give someone we love or our fellow neighbors not just a thing, but rather something of true value. What if we donated clothes to a shelter every Christmas? Or donated money to a nonprofit foundation that supports those suffering from an illness? Or even adopted a pet that needs a home?
Those ideas might sound ironic compared to my previous statement about not putting a price on gifts. If that is the idea, then those gifts wouldnít really support my earlier statement. However, the major idea behind those gifts is that they are gifts that help build our spiritual wealth and not our material wealth. Society is so focused on building the things we have in our houses; we are constantly comparing Christmas gifts or playing with the new gadgets we get every year. In reality, these arenít the greater gifts of Christmas. The greater gifts of Christmas arenít the ones we receive that, over time, lose their value; rather, they are the gifts we give that help us gain a sense of goodness within our own hearts.
In last monthís edition, there was an article in the petís section on the Cumberland Valley Animal Shelter, located in Chambersburg, Pennsylvania, which wrote in detail about the high cost of taking care of the animals in the shelter. This shelter runs on financial support from the community, and puts the money to good use. For the shelter, the donations go beyond just providing food, medicine, and a clean environment. Really, those donations provide the pets with the stability of having their well being looked after. This shelter is in need of community support. So, why not make the Cumberland Valley Animal Shelter a part of your Christmas gift this year?
I know that adopting a pet may not be at the top of your Christmas list, but it might be on the top of the list for the animals in need of a home. It might also be on the animal shelterís Christmas list so that these pets can be given homes. This year, I too will be challenged to be giving Christmas gifts that will be of benefit to those in need. The greater gifts that we have to offer to each other are important to give. Those greater gifts can be defined as love, kindness, and service.
Love is the best gift you can give a person or a pet at Christmas. It shows them that you really care. Do something for your family member or friend that you wouldnít normally do. Encourage them and let them know that you really appreciate them. By giving the gift of love and appreciation, this person will know and recognize how thankful you are for them. Donít be shy to talk to your pets and thank them too, for always being there for you when you are sitting around in your home. They never judge you, and they always have the greatest listening ears. If you donít have a pet, think about maybe giving a pet a new home and adopting a new friend. I promise that this will be one of the most rewarding gifts.
Kindness can be defined in many ways. However, when it comes to Christmas, it might mean something completely different. Kindness refers to how we carry ourselves. During this Christmas season, give the gift of being kind to not only those you know and cherish, but also to those who are complete strangers. Donít be afraid to smile at someone or give them a thank you as you do that holiday shopping. The important part about being kind is that should be genuine. Be genuine wherever you go and be the light of Christ, the true message of Christmas.
Service is a gift that I like to call the gift of no words. In this sense, serving others and giving to those with a serving heart is something that will automatically show. Service shows that we love so much that we want to give something of ourselves. We are willing to sacrifice time, energy, and a donation to a cause or something that means something to us and those we are seeking to help. Service reflects the meaning of Christmas, which says that Christmas resembles not just giving gifts, but more so giving a helping hand.
Love, kindness, and service are only a few of the many greater gifts that we can give this Christmas season. It is easier to get lost in the material gift giving, but the spiritual gift giving is something we must never lose sight of. Maybe a donation during the Christmas holidays is something you might consider, and maybe, just maybe, it will bring you more satisfaction than any gift youíve ever given or received. In a few weeks, I will be going back home for Christmas break, and I will soon be sitting around the Christmas tree with my family. But, this year, I hope that when Iím drinking my hot chocolate and singing to my favorite Christmas carols, I will be able to smile knowing that the greater gifts I have to offer this Christmas will be my best gifts to date.
As Mother Teresa once said, "It is not how much we give, but how much love we put into Christmas." I wish you luck in your gift giving this year and hope you have a Merry Christmas!
Until next year!