Simple Servings
Super Bowl Sunday fun feast!
Carol Cogliano
Hollabaugh Bros., Inc.
(1/2017) Happy New Year, football foodie fans! I have to be honest -- Unless my favorite team has made it to the big game, I'm not one who fusses a great deal about the Super Bowl – but one thing is for sure: It's a great excuse to whip up some fun appetizers and hang out with family and friends for a spirited evening together!
We all have our standard favorite party recipes and munchies; mine include Swedish Meatballs that my dad used to make every New Year's Eve… or the party platter of frozen munchies from Costco… and let's not forget Bagel Bites. (I have single handedly supported that company for years, thanks to my three children!) Many involve cheese or bacon as an ingredient, and most are not the healthiest choices around. I always smile when there is a crudité offered…suggesting a healthier option amongst a sea of chicken wings and chips! (Of course, it is typically offered with Ranch dressing, right?)
So let's overlook the fact that while we are all trying to stick to our New Year's resolutions that this mine field of a gastronomic celebration exists, and just have fun with it…within reason!
My articles usually have a challenge involved. "Try something new!" "Don't be intimidated – try to make it!" "Make memories by spending time in the kitchen together!" Well, this month is going to incorporate all of these challenges. Aim to make Super Bowl Sunday, February 5th, a day when you can spend time with family, neighbors and friends, enjoying some delicious snacks together, and rooting for whoever is lucky enough to make it to the big game. Enjoy!
Creamy Spinach Roll Ups
Recipe courtesy of: www.passionforsavings.com
Ingredients:
8 oz. Cream Cheese
8 oz. Monterey Jack Cheese, shredded
¼ tsp. Garlic Powder
¼ Yellow Onion Diced Small
1 - 10 oz. Package of Frozen Spinach, Thawed and Drained Really Well
1 Box of Puff Pastry Sheets (2 Sheets)
1 Egg
1 Tbsp. Water
Instructions:
Combine the egg and water and beat until well mixed.
Combine softened cream cheese, monterey jack cheese, garlic powder and onion in a bowl and mix well.
Add spinach into the cream cheese mixture and stir.
Unroll puff pastry sheets and brush both sides with egg and water mixture.
Spread cream cheese and spinach mixture over one side of the puff pastry.
Roll up the puff pastry and slice.
Place rolls on a baking sheet and bake at 400 degrees for 20 minutes or until the puff pastry turns a golden color.
Baked Potato Nachos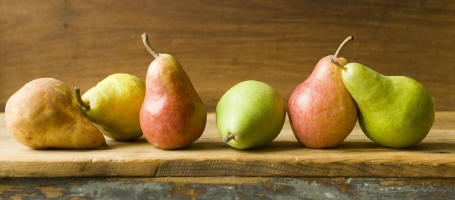 Recipe courtesy of: www.asavoryfeast.com
Ingredients:
5-6 baby red potatoes, sliced into 1/2 inch thick rounds
Olive Oil
Sea Salt
Garlic Powder
2 cups of cheddar cheese, shredded
8 strips of bacon, roughly chopped
3 tablespoons chopped chives
Instructions:
Preheat oven to 400. Line a baking sheet with foil.
Place the potato rounds in a single layer on the pan.
Brush both sides of the potatoes with olive oil and sprinkle with salt and garlic powder.
Bake for 30 minutes, flipping once.
Remove from the oven and sprinkle with cheese, bacon and chives. Bake for 10 minutes or until cheese is melted.
Philly Cheesesteak Sliders
Recipe courtesy of: www.hungryharps.com
(Makes 12 sliders)
Ingredients:
2 tablespoons olive oil
1 green bell pepper, chopped
1 small onion, chopped
1½ tablespoon garlic, chopped - divided
1/2lb deli sliced roast beef, chopped
12 Pack Original Hawaiian Sweet Rolls
½ cup mayonnaise
6 slices provolone cheese, quartered
½ cup butter
½ tablespoon garlic, chopped
Directions:
Heat olive oil in skillet over med-high heat. Add green bell peppers and cook for a couple minutes. Add onions and cook for another couple minutes. Add 1 tablespoon of garlic and roast beef, cooking until any liquid given off from the meat has evaporated. Remove from heat and set aside.
Preheat oven to 350.
Slice Hawaiian Sweet Rolls in half and place bottom halves in baking dish. Smear 2 teaspoons of mayonnaise on each roll and top with a quarter slice of cheese. Divide the roast beef mixture over the rolls and then add another quarter slice of cheese. Top with top half of rolls.
Melt together butter and ½ tablespoon garlic. Brush over the top of rolls.
Wrap baking dish in foil and bake for 25 minutes. Remove foil and bake for another 10 minutes or until tops of buns start to darken.
Devour. And try to share.
Italian Stuffed Mushrooms with Sausage
Recipe courtesy of: www.galonamission.com
Ingredients:
¼ pound Hot Italian Sausage*
¼ cup finely diced onion
¼ cup diced mushroom stems
3 garlic cloves, minced
salt and pepper, to taste
a cup shredded parmesan cheese + extra for topping each mushroom cap
4 ounces cream cheese softened at room temperature
1 tablespoon fresh parsley diced + extra for garnish
16 ounces white button mushrooms, cleaned with stems removed
Instructions:
Place the sausage in a medium skillet and brown until crumbly and done. Place the crumbled sausage on a paper towel lined plate. Set aside.
Place the onions, mushrooms stems, and garlic in the same skillet and saute for 5 minutes or until the onions are translucent and the mushroom stems are tender. Season with salt and pepper.
Cream together the parmesan cheese and cream cheese together in a medium bowl. Add the cooled crumbled sausage, the cooled onion and mushroom stem mixture, and fresh parsley and mix until combined.
Preheat oven to 350 degrees.
Place the button caps into a large baking sheet. Fill each mushroom cap with the mixture using two spoons. Top each filled mushroom cap with extra parmesan cheese. Bake for 20-25 minutes or until the tops are lightly browned.
Garnish with fresh parsley
*You may use any kind of sausage. You can also use sausage links, but remember to remove the casing.
Carol Cogliano is the Director of Events at Hollabaugh Bros., Inc. which is located at 545 Carlisle Road, Biglerville, PA 17307. Visit www.hollabaughbros.com for a full listing of their upcoming events and classes or call 717-677-8412 for more information.