Music, Gettysburg! announces the return of Ensemble New Amsterdam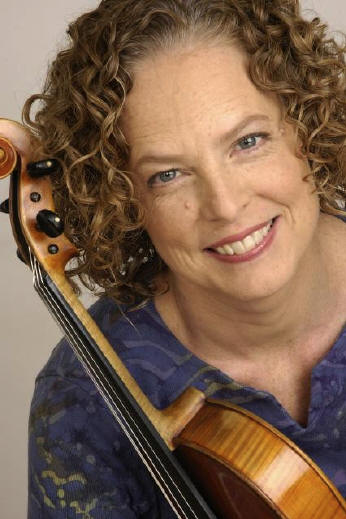 (2/24) Music, Gettysburg! announces the return of Ensemble New Amsterdam in performance Sunday, March 4, 2012 at 4:00 pm in the Gettysburg Seminary Chapel on Gettysburg's Seminary Ridge.
The ensemble features an international span in talent: Gettysburg native Mary Hammann, viola, and Crissman Taylor, mezzo-soprano. Ensemble New Amsterdam was founded in 2000 by Taylor and Hammann. A lifetime friendship connects and deep love of music drives the group, whose members live both in Amsterdam, Holland and the former New Amsterdam, New York City. The ensemble concentrates on works for voice and strings, playing a wide range of repertoire from Bach to contemporary. During the American tour, the unique gifts of master composer/performer Robert Owens, now in his 86th year, and the youthful vibrancy of the cellist Maaike Peters add to the richness of the Ensemble's performance. To celebrate Mr. Owens' more than 75 years of music making, the repertoire for the concert includes a premier of works by Robert Owens, with himself at the piano, and performances of the classical music that inspired him, including works of Bach and Beethoven.
"At every important crossroad in life and death, music is there," says Crissman Taylor. "Bach believed that music was a door for the spirit. The Persian poet Rumi (13th century) believed the same. Their aim was union with the divine through music," she continued in describing their American concert tour. The program is infused with the music of J.S. Bach, Robert Owens, the young Gettysburg composer Joseph Gregorio, and the Passion of Rumi by Hafez Nazeri.
Mary Hammann, an active viola soloist, chamber musician and orchestral performer, has been heard extensively in North America, Europe and the Far East. One of five musical sisters, she graduated from the Curtis Institute and Mannes College of Music, studying with Michael Tree, Karen Tuttle and Walter Trampler. Hammann has appeared in numerous chamber music festivals, including Marlboro Music and the Grand Canyon Festival. She has toured and recorded with Orpheus, Philomusica, Solisti, the Brandenburg Ensemble and the Metropolitan Opera. A member of the Metropolitan Opera Orchestra since 1992, she has recorded on Sony Classics and Deutsche Grammaphon. Hammann has made five recordings with Auréole, her award-winning flute-viola-harp trio, on the Koch label. As concert soloist, she has performed at Lincoln Center with Solisti New York for Mostly Mozart and with the Jupiter Symphony.
Crissman Taylor is soloist in recitals, chamber music concerts, and performances of cantatas and oratorios. Her varied musical background and solid musicianship makes her in demand as soloist. Her clear and flexible voice is heard in performances spanning a wide range of repertoire from Bach to contemporary. Her background as a violinist has led her to specialize in the chamber music repertoire for voice and strings. She came to Holland from Boston in 1991 to complete her vocal studies at the Utrecht School for the Arts, in the class of Udo Reinemann, in 1995.
Music, Gettyburg! is a premier free concert series featuring the finest regional, national and international musicians hosted by the Lutheran Theological Seminary at Gettysburg. The seminary chapel is located at 147 Seminary Ridge on the west edge of Gettysburg. For more information about this and other concerts remaining in the Music, Gettysburg! schedule, please call 717-338-3000ext 2197 or email info@musicgettysburg.org or visit the web site at www.musicgettysburg.org.