David Leonhardt Jazz Group Plays Gershwin
at Seminary Chapel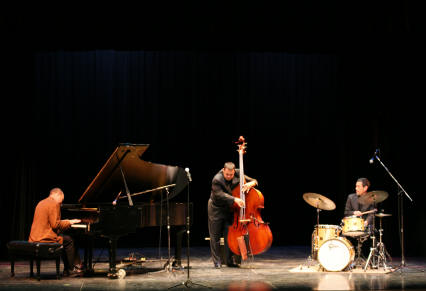 (3/1) The David Leonardt Jazz Group with soloist Nancy Reed will perform An Evening of Gershwin at the Lutheran Theological Seminary Chapel, 147 Seminary Ridge, Gettysburg on Wednesday, March 5 at 7 p.m. The concert, presented by the Adams County Arts Council, is free and open to the public. No tickets or reservations are required.
Leonhardt is a critically acclaimed jazz pianist described as "listener-friendly for every level of jazz fan." He is the current Arts Council Roots & Wings artist in residence and will be bringing his "Jazz for Kids" program to students across Adams County.
David Leonhardt has thirty years of professional experience in recordings, T.V. and radio, concerts and festivals, and night clubs, appearing throughout the world. He has backed such diverse jazz talents as Stan Getz, Herbie Mann, and Buddy Defranco and toured for four years as musical director for jazz vocalist Jon Hendricks. Ten years as a member of the David "Fathead" Newman Quintet furthered his reputation and made his name familiar on the New York jazz scene.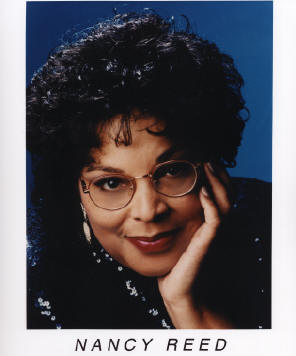 His ensemble includes vocalist Reed, Larry McKenna on tenor sax, Tony Marino on bass, drummer Tara Okamoto. Vocalist Nancy Reed honed her skills in the clubs of New York and on tour in Europe and the Far East. She has performed and recorded with such jazz greats as Phil Woods, Slide Hampton, David "Fathead" Newman and Bob Dorough, and has sung back-up on numerous CD's, movie sound tracks, and commercial jingles. She appears on the duo recording, A Time for Love, with Dave Leonhardt. Considered the dean of Philadelphia's saxmen, Larry McKenna is a legend in Philadelphia's modern music scene. He has played with Frank Sinatra and Woody Herman and continues to work as an educator and arranger. Taro Okamoto, a native of Osaka, Japan, has been in demand as a percussionist on the New York jazz scene for more than 20 years. He was most recently the drummer in the Hank Jones Trio.
In addition to playing jazz around the globe with many of the genre's greatest artists, the David Leonhardt Jazz Group conducts learning activities from kindergarten to the college levels. While the group is in Adams County, the Arts Council's Arts-in-Education Coordinator Judy Marti will keep them busy with programs at Eisenhower Elementary in Gettysburg, Fairfield Elementary and Middle schools, Maple Avenue Middle School in Littlestown, and Harrisburg Area Community College, Gettysburg Campus.
Major funding for the David Leonhardt residency comes from Pennsylvania Performing Arts on Tour, a program developed and funded by the Heinz Endowments, the William Penn Foundation, the Pennsylvania Council on the Arts, a state agency, and The Pew Charitable Trusts, and administered by the MidAtlantic Arts Foundation. Additional support is provided by Cadbury Schweppes Americas Beverage, Liberty Mountain Resort, Peter and Gail Hull, and UPMC Health Network.
For more information about the Arts Council's mission of cultivating an arts-rich community, programs, membership, or arts classes, please contact Suzannah Miles at 717 334-5006, aa@adamsarts.org or visit www.adamsarts.org