Strawberry Hill Opens Butterfly Garden with Help from Fairfield Area High School Student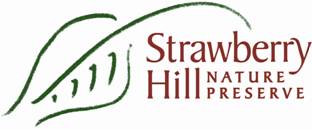 (6/22) Strawberry Hill Nature Preserve celebrated National Arbor Day this year by dedicating a new butterfly garden on the site of a 19th-century bank barn. Volunteers planted the garden with some 60 native plants known to provide food for butterflies and their caterpillar larvae.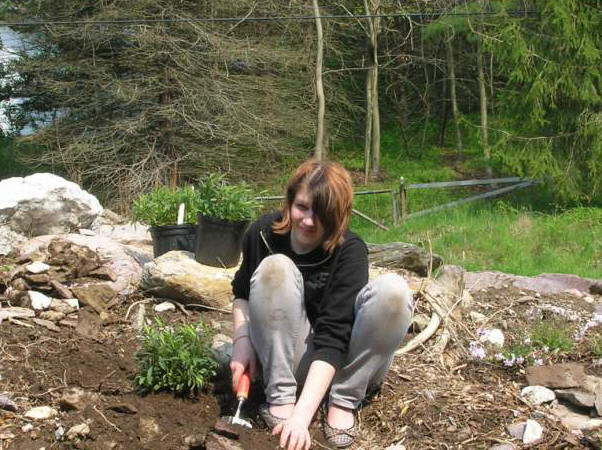 High school sophomore Rebekah Harbough worked with Strawberry Hill's preserve manager Yvonne Werzinsky to plan and plant the new garden as part of her senior project at Fairfield Area High School. "I talked to Yvonne and she mentioned that they had cleared the butterfly garden back in September but hadn't gotten a chance to plant anything, so I decided that I would do that," says Harbough, who will help maintain the garden, research additional plants, do outreach on the project, and recruit volunteers for upkeep.
The garden features plants that are native to central Pennsylvania that provide food or shelter for wildlife, especially nectar for butterflies or food for caterpillars. Some of the plants include chokeberry, goldenrod, winterberry holly, bee balm, and coneflower. In addition to helping butterflies, these native plants are beneficial to gardeners as well, since they typically grow well in unimproved soil and need little water.
Werzinsky notes that interested gardeners are invited to come by to see the garden and learn more about native plants. She adds that volunteers are also welcome to help with the butterfly garden or other projects at Strawberry Hill. Interested volunteers should call her at (717) 642-5840.
Strawberry Hill's butterfly garden is supported by funding from Adams Electric Cooperative and Columbia Gas.
Open to the public year-round, the non-profit Strawberry Hill Nature Preserve operates as a 609-acre living classroom for the community. In addition to offering educational programs and special events throughout the year, it features a picnic area, nature center, and ten miles of walking trails through wooded hillsides and along mountain streams. To learn more about Strawberry Hill Nature Preserve, visit www.strawberryhill.org.
Read other news stories related to the Fairfield