Dianne Walbrecker for Town Commissioner

Working Together to Keep Emmitsburg Unique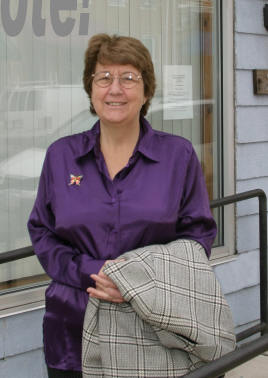 Willis and I moved to Main Street, Emmitsburg in July 1991. Emmitsburg seemed the perfect place to escape all the congestion and tension that was present in Manassas, Virginia. We have loved living here on the end of West Main Street. Our children, Mandy and Buddy, attended Emmitsburg Elementary School, Thurmont Middle and have both graduated from Catoctin High School.

Since we've moved here, I have been involved with numerous town and civic organizations. I am currently chair of the Parks & Recreation Committee, I represent the Presbyterian Church on the Emmitsburg Council of Churches, and I am the Publicity Chair for the Emmitsburg Lions Club. I also work with the US Route 15 Scenic Byway Citizens Advisory Group. In the past, I have served as:
Member and Chair of the Planning and Zoning Commission

Member of the Board of Appeals

Newsletter Chair for the Parent-Teacher Association for both the elementary and high schools

Vice-President of the Emmitsburg Business and Professional Association

Chair of the Economic Renewal Committee

Active citizen: Since 1991, I have attended / participated in numerous town meetings!
During most of the time we have lived here, I have run Getting It Write, a small (micro) business from my home office. We analyze training needs, suggest both training and non-training solutions to clients, and develop and evaluate training courses. I teach several courses at the National Emergency Training Center. We also ghostwrite books on marketing and management, write White Papers for one of the Big Eight accounting firms, and have written more than 150 magazine and newspaper articles.

I have a degree in Psychology from George Mason University (GMU) and am now pursuing a Masters in Training and Performance Improvement. I also have graduate credits from GMU in Conflict Resolution and from Mount Saint Mary's in Business Administration.

Please call, write or stop by if you have ideas or questions! 535 West Main Street, (301) 447-6962, talkemmitsburg@aol.com